There was a time when every homeowner could boast of having lovely gardens in both the front and back yard of their property. Due to price hike, most homeowners cannot afford to have houses with front yards. If you are fortunate to have a front yard enhance its functionality and beauty with well planned landscaping.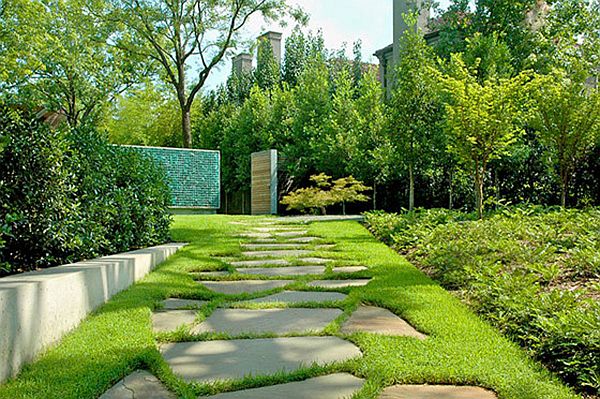 You can combine different landscaping ideas for making your front yard look unique and outstanding even without breaking your bank account. In the following, you will find several interesting landscaping ideas that you can improvise and implement according to your desire.
The exotic Asian inspired haven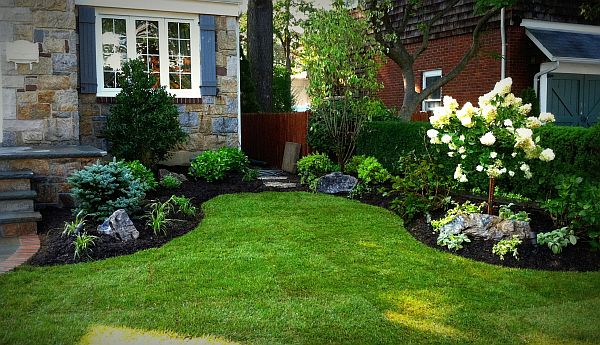 Asian gardens have a fresh and minimalist appearance that is soothing to the eyes. If you proceed with proper planning and blue print then you will not have to spend much time or money on maintenance. Wooden fence will give your front yard a more well-defined look.
You do not need to plant too many trees or bushes. Use unequal stones for making a pathway through the front yard and place some beautiful stone statues, which will be able to sustain the weather elements. Buddha Statues can give your front yard a more authentic Asian vibe.
Interesting use of flowers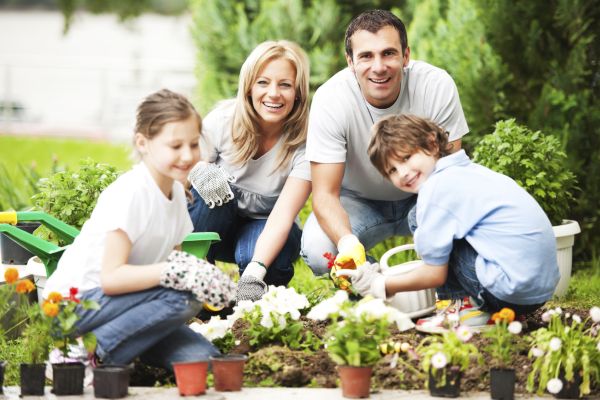 There is no more welcoming site than that of freshly bloomed flowers. Use flowering plants that go well with your local climate and the soil quality of your property for enhancing the look of your front yard.
Use both perennial and annual flowering plants to make sure that there are always some flowers to catch the attention of your guests and visitors. Some of the best flowering plants you can use are petunia, snapdragon, roses of different varieties, tulips, lily of the Nile. Homeowners who have a narrow and small front yard should use a low fence and plant flowering bushes near the fence for creating illusion of bigger space.
Create a rock garden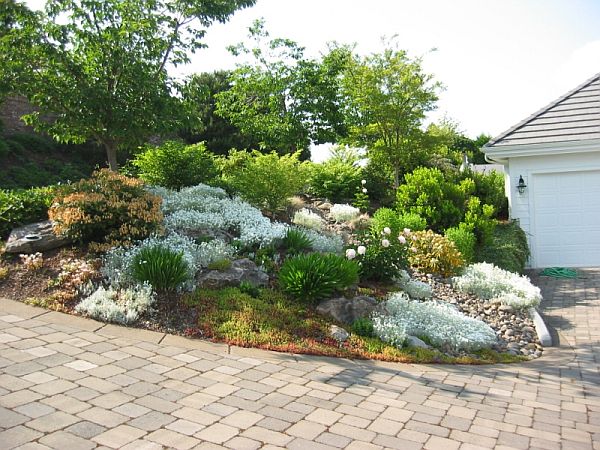 You can use rocks for front yard landscaping in two bold ways. The first is to create a small and neat rock garden using rocks that are found locally. You should grow local plants and bushes in this rock garden so that it takes minimum efforts to look after it.
Landscaping with rocks is a good idea as it does not require much water and keeps your utility bills low. Another idea is using the desert theme and using small and big rocks along with sand for creating the look. You can plant desert thorn bushes and cactus for an enhanced effect.
Create visual variety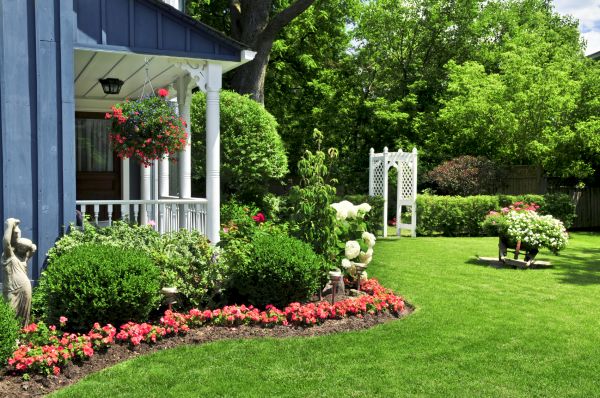 One of the best ways of creating visual variety is using planters and baskets for creating height. Use colorful leafy plants or flowering plants to make the landscape more visually exciting. Use three types of plants in each of the basket or planter. The spiller will spill out of the edges and add to the length and the filler will keep the basket looking full to its brim.
The thriller variety will draw the attention of the onlookers with colors. Along with the colorful flower plants, you can also use white flowers for visual variety on the front yard. Chinese Snowball can offer solace to the eyes as these plants bear white flowers in the months of spring. It will grow tall so you can make sitting arrangements near it in spring time.
Your front yard landscape should demonstrate your personality. Choose a landscaping style that fits your budget and does not require costly maintenance. You can make it look urban or opt for an exotic theme according to your taste.