One of the most common problems facing anyone involved in decorating is of course, the budget. You'll be wandering around the home maker center, and see a piece of decor and think about how perfect it would fit in that blank spot in the living room. You wander over, but one look at the price tag stops you in your tracks, and the search continues for a solution to whichever decorating problem you are facing right now.
Decorating, seen by most as a form rather than function question, often takes the back seat to more pressing needs which are required in our everyday lives. The vast majority of us have a very limited budget for decorating, and that budget shrinks even more as new items appear on our 'to buy' lists, especially with growing kids!
So this article is to help those of us out there trying to make our homes look great, without having to eat baked beans for a week. Whether you're looking for something to fill a specific spot, or you're just looking for a creative decorating outlet, here are a few ways you can spice up your home's look without breaking the bank.
Create Your Own Wall Art
Empty walls are one of the main culprits in creating boring rooms. However, finding a solution to that problem which does not involve paying exorbitant prices for art, can sometimes be an issue. Personally, I don't think wall decor needs to be fancy schmancy to make a beautiful impression. There are so many inspiring and easy DIYs you can find online for artwork that fits every taste.
Or even better, use photos from your life printed on canvas. You'll get a great decoration and also reminders of great times in your life. One great example for married couples would be using a photo from your wedding above the bed: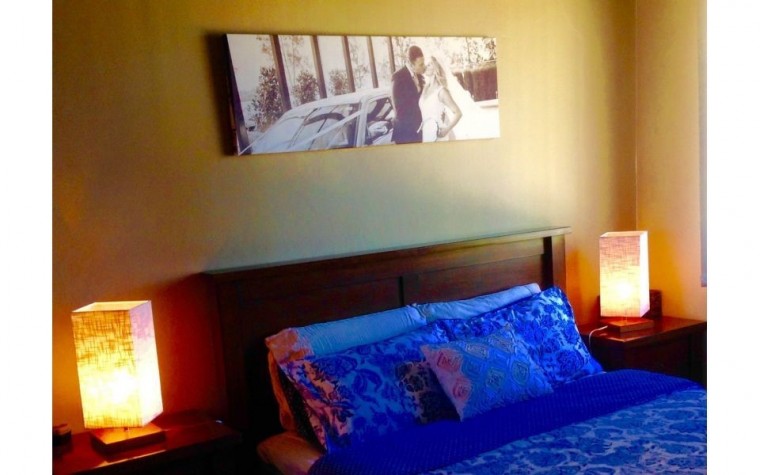 Image credit: The Canvas Factory
However, if you really want professional level wall art on a budget, create it yourself using an online image gallery with tons of beautiful professionally shot photos. Then you just select the images you want to get printed on canvas. The end result looks just like something you could've splurged for at an art show at a fraction of the cost!
Add New Accents
Accents can make all the difference in filling up your space or bringing in pops of color to really bring a room to life.
Rather than spending an arm and a leg on pillows from Pottery Barn or candle holders from Pier 1, make them yourself and save your money for bigger investment pieces, like a beautiful dining room table or entertainment center piece.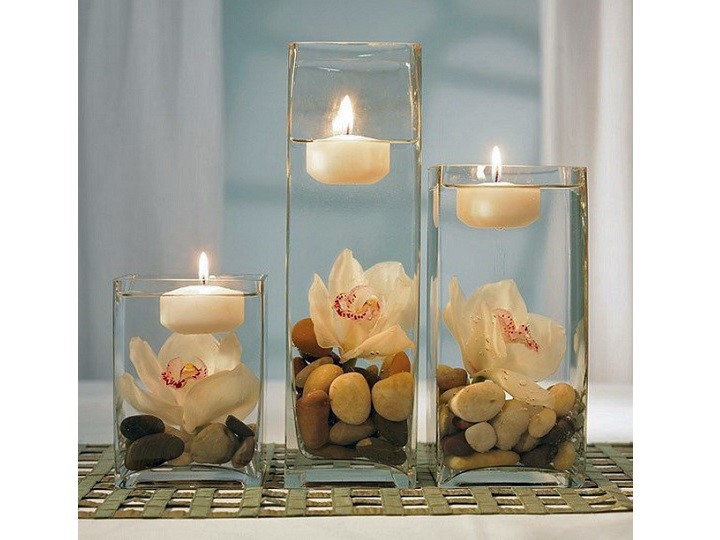 Image Credit: Ninemsn
Things like table centerpieces, book ends and other knick knacks are not only some of the most fun DIYs to make because they're not terribly overwhelming (like creating a whole coffee table from old wooden pallets) and they can also be practical.
Fancy Up Your Windows
One of the quickest ways to take a room from drab to fab is creating a little drama around your windows. Especially if you have those dreaded mini blinds. Really, those things will never be 100 percent dust free.
Instead of investing in costly new shutters or brand name window treatments, get googling and make them yourself!
There are some awesome tutorials on everything from how to create no-sew Roman shades to tufted window valances, and all you need to do is a little prep work and fabric swatch-ing.
Create Personal Touches
The obvious option for budget decorations is of course to make them yourself. Many people baulk at this idea as they think it will make their home look cheap, but as you get more practice with creating your own pieces, the quality will look professional. Some even get so good they start selling their own pieces online!
One which has been very successful for me is reupholstering old chairs. Luckily I had one sitting in the garage but you'll find countless candidates for reupholstering in second hand stores, or even discarded on the side of the road.
A bit of sanding and some bright fabric, and you can turn a piece of junk into the perfect eye catching piece for that stark corner in your entertaining room.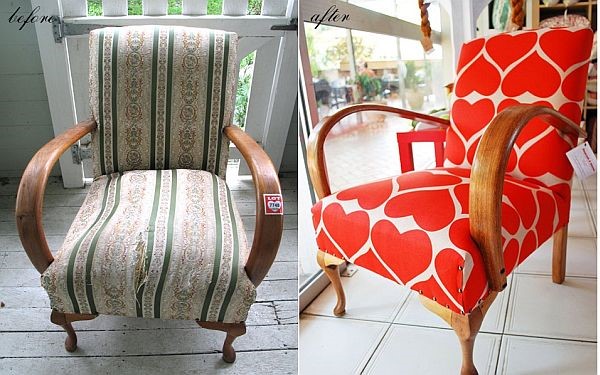 Find something you've been holding on to and repurpose it for something you'll truly enjoy every day.
 Article Submitted By Community Writer