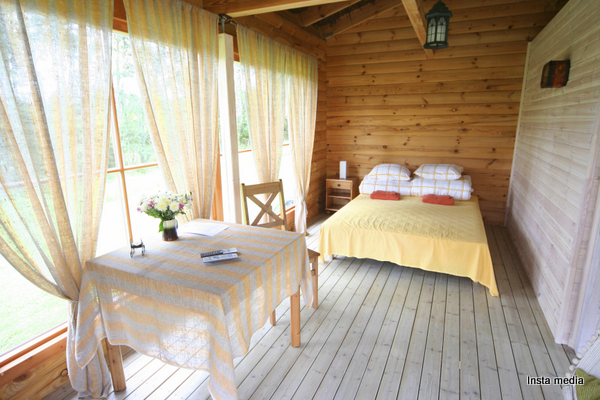 Beds are possibly the foremost among the simplest things in our life that are extremely important! At the end of the day, when we retire for an undisturbed slumber, all we require is some fragrant air, a soft mattress, a smooth bed sheet, fluffy pillows and an environment that is soothing to senses. Moreover, the sleep we embrace under these conditions is possibly worth an entire constellation of fortune! Listed below are five such sweet bedrooms that would keep you stunned and sinfully romantic.
The floral bedroom
Flowers are the oldest, the prettiest and still the most modern form of depicting love. A bedroom, with floral design all over, is as refreshing as is romantic. A linen bed sheet, studded with floral designs, pillow covers, white in blossoming pink and walls that are painted in nature's colors are the kinds that would send any soul on a soulful ride!
A splash of purple
Purple is a royal color and bedrooms in purple are just the right fodder for a romantic comfortable night. When the wall features bright purple lilacs and the bed is a combination of white and purple, you would be tucked to sleep with an aesthetic feel of royalty surrounding you.
Neutral bedrooms
When it is about coziness and a tight sleep, neutral is the best. Well, it definitely does not mean your bedroom needs to be enveloped in black and white, but it necessarily means that you do not include brightness or shadowiness in extremity. A simple bedroom with a simple wall hanging, a couple of flower stalks buried in a flower pot and white colored curtains that flow lazily with the breeze – that is how you define a neutral bedroom!
Coastal bedroom
This is iconic! Experience the feel of being near the ocean and lose yourself in its divinity while you sleep. Wooden furniture, here bed, a boat oar as a wall hanging and a wardrobe, painted in blue. Wow! An awesome combination of beauty, calmness and tranquility isn't it? A less tinge of romance in it, far less than the feeling on sitting hand in hand on a silky sandy beach; but yet incredibly comforting and pretty!
The classic vintage style
Remember those old days' classic iron cots? Well yes, they can be great bedroom material. And romantic as they are, they can be a fun to sleep in as well. After all, old is definitely gold.