The modern homeowners do not waste even an inch of available space due to decreasing size of urban apartments. They always try to decorate even the most impossible nooks and corners in such a way that they become livable for the family members. The porch is an important part of the house. You can easily transform it into a relaxing zone where you can read books or chat with friends sitting on a porch swing.Porch swings can easily give a languid yet stylish makeover to your porch. It uplifts the porch décor and adds value to this part of the home. Everybody likes a swing, as it is both comfortable and fun. Though you want to hang a porch swing, you most probably do not want to spend big sums to get one. There are many porch swings available online and offline which are inexpensive but look great. In the following, you will find a list of porch swings that are stylish and inexpensive.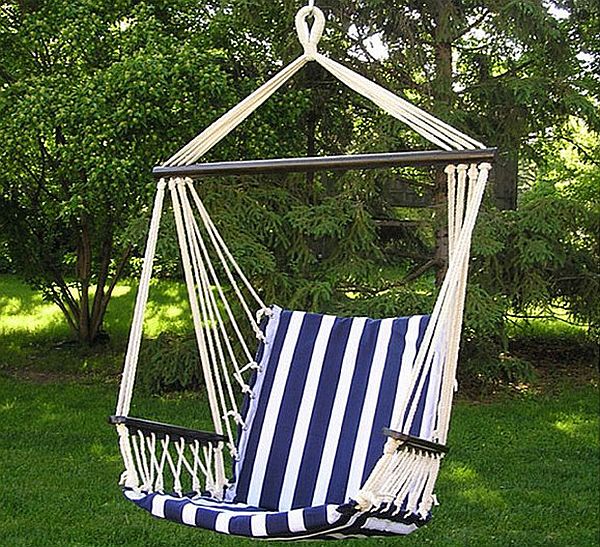 Cotton Padded Porch Hammock Chair:
This porch swing is for a single person but offers a space for users to relax in comfort. After a tiring day at work, you would love to get lost in the comfort of its cotton made seat. Cotton padding is neither too soft nor too hard and just perfect for relaxing. With the installation of this porch swing, you can easily create a personal nook in your home where you can read and enjoy the greenery around you.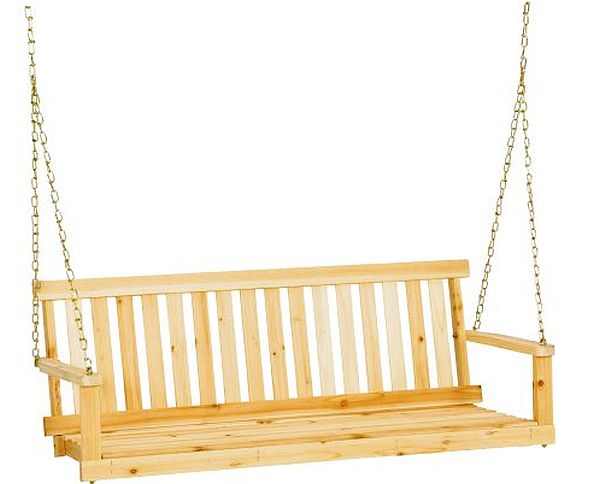 Jack Post Jennings Model Patio Swing:
This porch swing can totally transform the beauty of your porch. The Jack Post Jennings Patio Swing is golden in color that comes from natural unfinished fir woods. Featuring golden chains, you can hang the swing easily from the rafter or porch beam.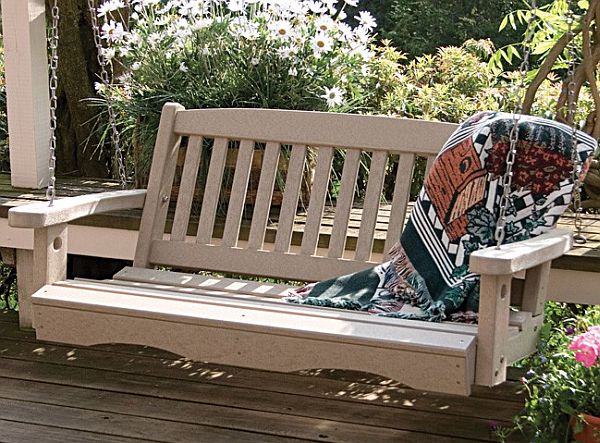 Little Cottage Co. Recycled Plastic Porch Swing:
Global pollution levels have made it mandatory that we recycle or use recycled products. If you are looking for an eco-friendly porch swing, then consider the Little Cottage Recycled Porch Swing seriously. It is resistant to the elements of weather and offers comfortable Mission style seats. It is available in many attractive colors.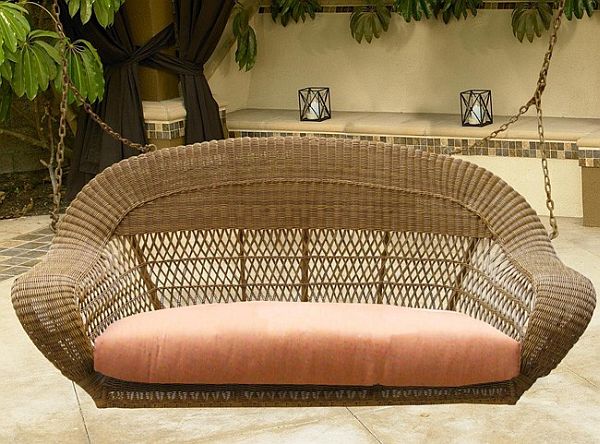 NCI Port Royal 5ft Resin Wicker Porch Swing:
The beautiful and elegant NCI Port Royal swing can elevate the décor of your porch and make it the perfect place for brunch day gossiping. It is made of both resin and hand woven fiber. The fibers are quite durable and can endure the elements of nature. The wicker used for making the porch is 100% weatherproof.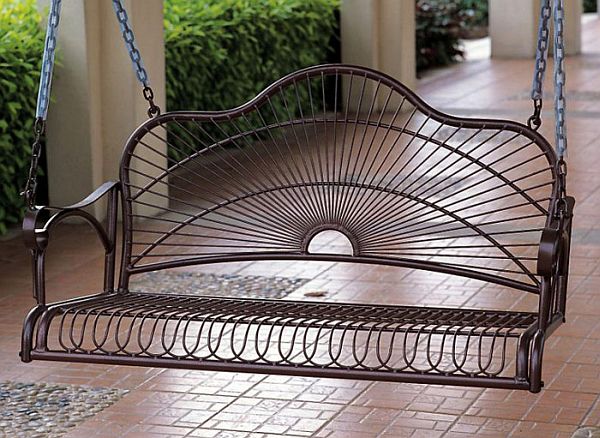 Sun Ray Patio Swing:
This elegant porch swing can enhance the beauty of any porch. It has a bronze finish, which compliments every style of décor. The sun design of this swing is another attractive detail that makes it a favorite of many. No matter whether your porch is small or big, you can create nice sitting arrangement with the help of this patio swing.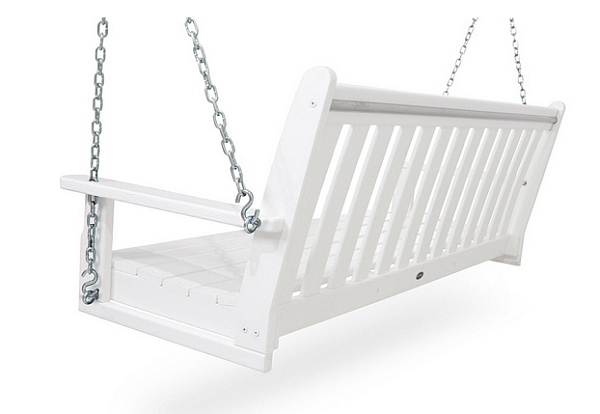 Vineyard Outdoor Porch Swing:
Plywood of high quality have been painted for making this stunning porch swing which will inevitably remind you of vineyards of the country. Relax with your loved ones and chat about things sitting on this white and beautiful swing. The wood will withstand many falls and summers easily.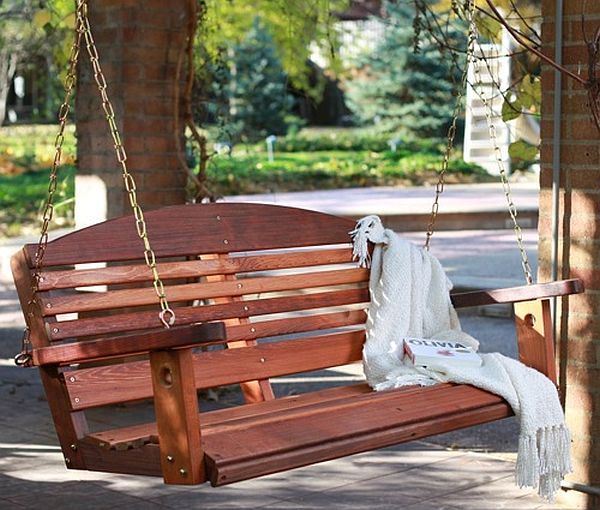 Red Cedar Porch Swing:
This lovely porch swing has been made with clear grain red cedar. The porch swing offers nice support to our lumber back with properly curved seats. You can put some cushions on the seat for making it look even more attractive and comfortable.
Summary:
You can find different type of porch swings in the market. They are usually made of different materials like oak, cedar, plastic and rot iron.