There are household gadgets of all sorts. Some come with simple features and they have moderate price tags. However, if you are used to luxury and want to reflect the grandeur of your lifestyle through your home gadgets, then there are plenty of luxurious options available in the market. Costly gadgets offer exquisite services at exorbitant prices. They are more of a status symbol than a necessity. However, some of them not just look stunning but also offer great services to the owners and their guests. So, if you really want to make your neighbors and peers jealous, start looking for the exclusive gadgets with sky-high price tags. In the following, you will find a list of home appliances that are both functional and luxurious.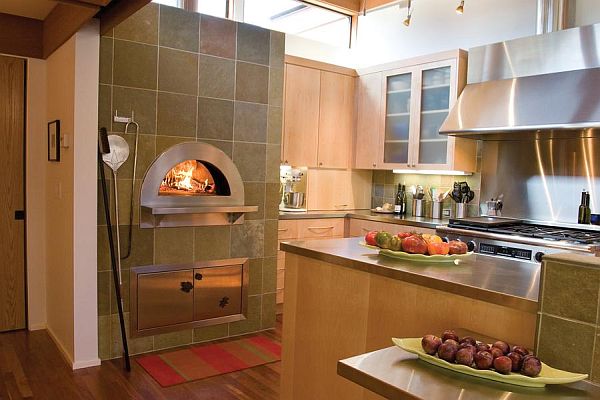 Mugnaini Wood Fire Pizza Oven:
If you are fond of freshly baked breads and pizzas then buy the Mugnaini Wood Fire Pizza Oven. This wonderfully luxurious oven combines the technology of our times with the wisdom of old gigantic ovens. The wood oven offers authentic taste and makes your kitchen look much better. The wood oven has got a cooking surface made with 48 bricks. It will cost you something around $6,500 to $9,550.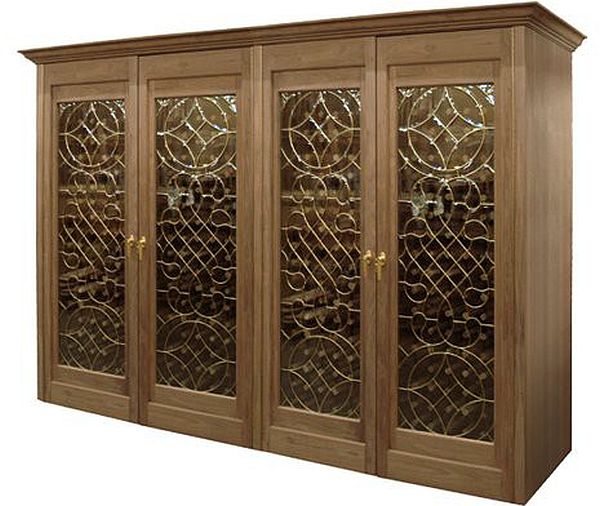 The Vinotemp Macau 1450 Wine Cooler:
Your best wine should get special treatment at your home. If you are a connoisseur of wine, then you know how important humidity and temperature are for preserving it properly. The Vinotemp Macau keeps the heat always at 50 degrees, which is appropriate for wine preservation. It also does not let the humidity increase more than 70%. It will cost you around $16,043.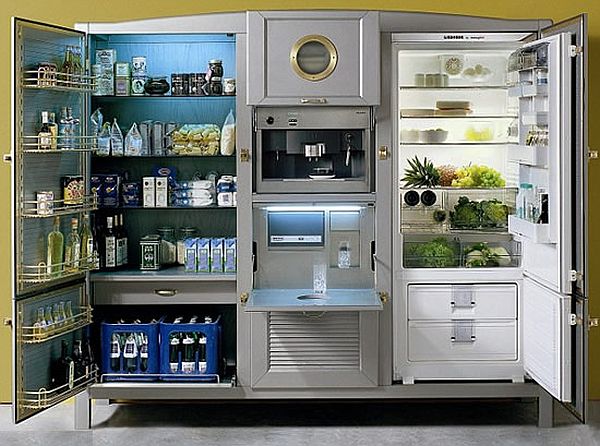 The Meneghini La Cambusa Refrigerator:
You should not call it a gadget or home appliance; rather it is a decorative and luxurious piece of furniture. Designed by an Italian company who understand aesthetic by heart, this giant refrigerator has been constructed from solid ash and oak wood. This kitchen unit has a refrigerator, icebox, TV screen, microwave, pantry and coffee maker. It has three doors and when not open, it looks more like an antique piece of décor. It will cost you just around $41,500.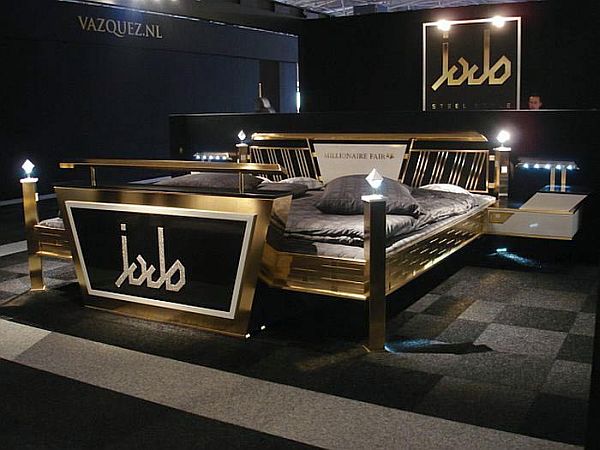 Jado Steel Style Gold Bed:
If you like to experiment with different styles of beds and do not mind the expense then opt for the Jado Steel Style Gold Bed. This bed is gold plated and looks wonderful. Apart from 24-carat gold plates, there are also swarovski crystals. It comes with inbuilt Bose speakers, DVD player, PS3, Plasma TV and Blu-ray player.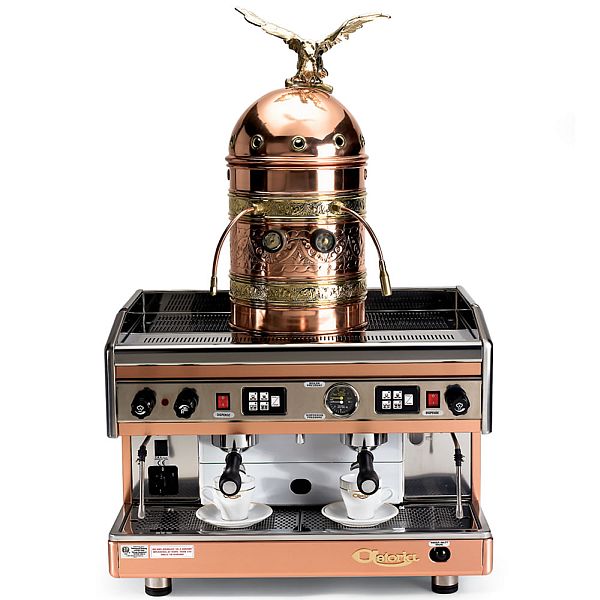 Hammacher Double Espresso Machine:
The Italian Astoria Dual Coffee Machine is a very ornate and lovely piece of appliance, which makes beautifully rich coffee. The exquisite copper domes and brass eagle on top of them makes this device look different from all the other coffee machines. It is a commercial grade coffee machine which can calculate the ratio of grind and water according to the number of cups it has to make. There is a touchpad, which enables you to select the strength of the brew.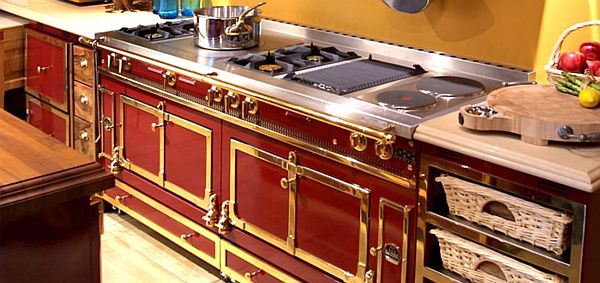 La Cornue Grand Palais Range:
This wonderful kitchen appliance will help you entertain and feed hundreds of guests at home. La Cornue has been manufacturing hand made kitchen units since 1908. It has two burners of three cubic feet and two airtight ovens. The vaulted ovens are a delight to cook in. it is available in 16 different colors and the cost is around $50,000.
Summary:
There are many luxurious kitchen and home appliances, which you can get for your home. These appliances are costly but offer great services.