Designed by Ingo Maurer, 'Bastardo' is a floor and table lamp that features one of the edgiest designs you would happen to see on a lamp. The design of Bastardo in fact, takes inspiration from a very popular prototype lamp that was showcased by Bernhard Dessecker in 2001. The striking lamp incorporates a sense of fun in it, which is reminiscent of all designs by Ingo Maurer.
Design Features of Bastardo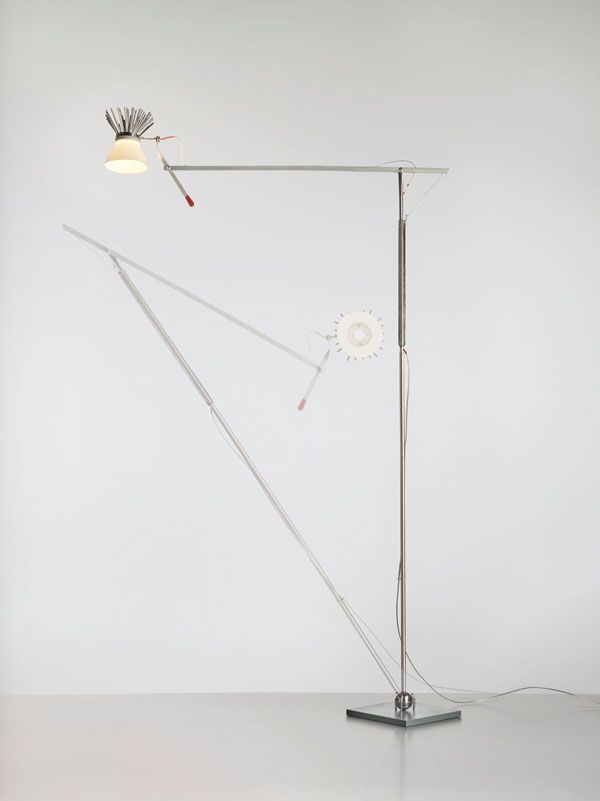 Bastardo can function as both a table lamp and floor lamp. Although edgy and provocative in a way, the lamp's design keeps in mind the needs of the user. While the floor lamp would look absolutely striking to any piece of seating furniture, the desk lamps would work great for work desks.
The lamp is made of a combination of materials, including aluminum, plastic, silicone and metal. Both versions of the lamp are easily adjustable in height as well as angle, adapting easily to the users specific needs. While the lower part of the lamp can rotate 360 degrees in the metal base, the horizontal arm can be lowered or raised within a radius of 90 degrees.
The lamp head aka shade can swivel through 100 degrees. The reflector on its part can rotate 360 degrees around the light source which is usually built in 15W LEDs which provide excellent light. The angle of the Bastardo can be adjusted by a balland socket joint located in the base.
Reflection of artistic forms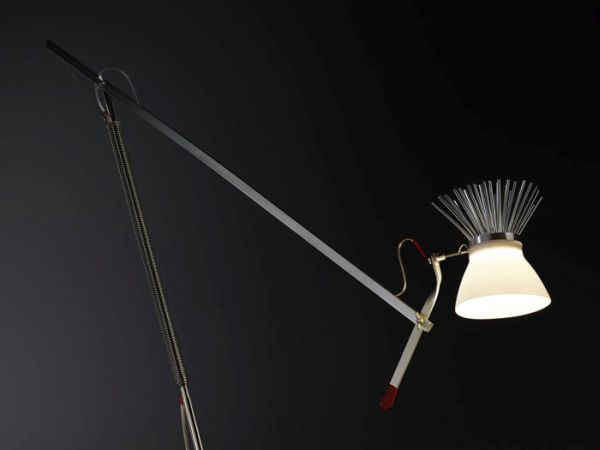 Bastardo, as well as all the other lighting solutions designed by Ingo Maurer are true reflections of artistic forms at their best. They infuse just the right amount of light, art and creativity to come out as stunning masterpieces that would add grandeur to any room.
As such is the case with Ingo Maurer's designs, these lights are also adept at multitasking, striking the perfect balance between a statement piece and a contemporary art form that screams for attention. It won't come as a surprise therefore if the Bastardo Floor Lamp manages to capture everyone's attention with utmost ease the moment they step into the room.
The multitasking lamp can work well as floor and desk lamp. It infuses an efficient lighting option with Ingo's trademark artistic touch to form a stunning piece of modernistic lighting solution that would look great in any space.
The new Bastardo Floor Lamp by German designer Ingo Maurer is a creative lighting solution that takes the meaning of innovation to a whole new level.
Source : Design-Chronicle.Com