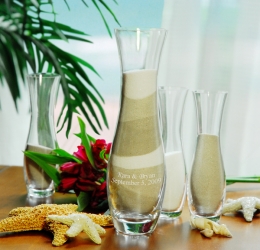 Centerpieces set the theme of decorations and bring extra flair to a room. They spruce up your kitchen area or living room table elegantly and instantly charm the room. Moreover, centerpieces can be made from flowers, candles, fruits, plants, etc. and can be purchased or handmade as per one's convenience. Let's peek into five different types of centerpieces.
Custom silk centerpieces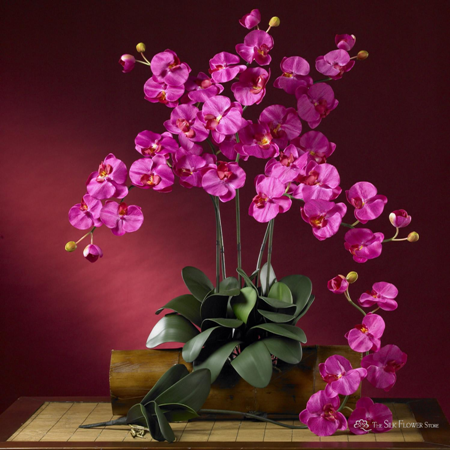 Silk centerpieces add refreshing color to your living room table. The delicate crackle finish is a unique feature to look at. With aged resin urn, its elegance is redefined. You can add grasses, flowers, berries, etc. to make it livelier.
Lantern centerpieces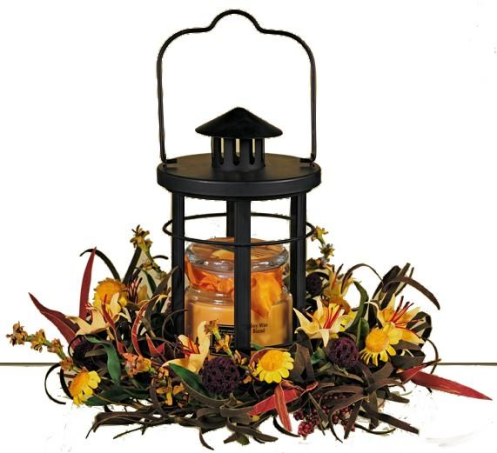 Beautiful lantern centerpieces are made from metal. The candle put inside is radiantly visible through clear glass panes. These are available in three different sizes: small, medium and large. Whether alone or paired together, these make an excellent centerpiece. Moreover, lantern centerpieces can also be used as wedding gifts or a bouquet alternative for bridesmaids.
Plant centerpieces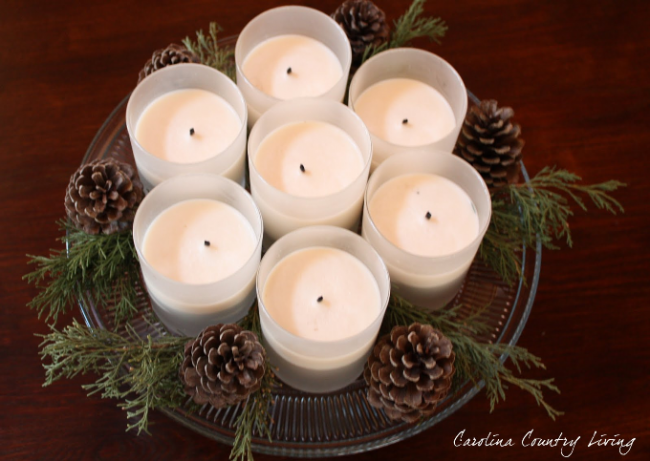 Bring in the freshness of plants with this brilliant centerpiece. Made from pinecones and metal, it instantly refreshes the ambiance of your room. This centerpiece can be decorated with a plant of your choice to make it greener and colorful. The main advantage of this is that they can be fluffed in any shape as all the pieces can be wired together.
Antique centerpieces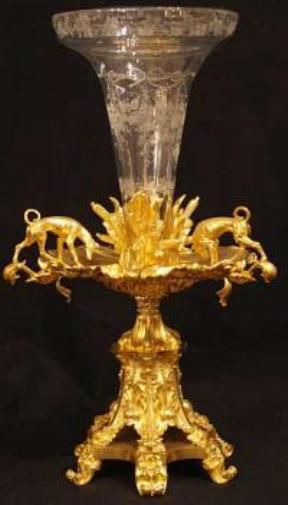 Antique centerpieces happen to be one of the most astounding and appealing décor pieces. These are made of different types of crystals such as Baccarat crystal, etched crystals, etc. It has flora foliage at the center with garlands of flowers. There is a crystal vase also available in this centerpiece.
Contemporary centerpieces

This version of contemporary version is called unity sand ceremony. Unity sand ceremony décor item is a delightful version of contemporary centerpieces. Place it on a table of your living room or keep it anywhere around your porch, it holds the charm to enhance the décor instantly. Moreover, there is no fear of breeze blowing off the candle, as there is no lighting of candle required. You and your spouse can pour colored sand into the case wherein the mixing of sand will symbolize your union. The vase can be used to hold flowers, seashells, etc. of your choice.