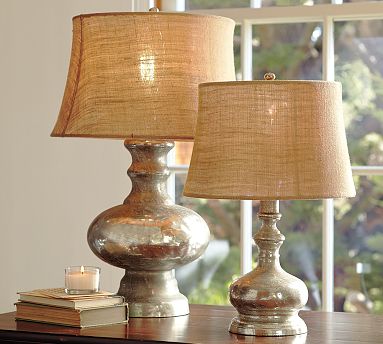 After spending a long, hectic and worn out day, we need some time for ourselves . When we drift far away from the hustle & bustle of town, sinking a bit amidst tiny tinges of darkness & light, bedside table lamps create a near perfect ambiance. That's the time when most of us turn a few pages of book & on that course, gets transported to the eternal land of dreams. On this entire route, bedside table lamps play the role of a supportive companion. Let's take a look at a few designs which you can check out.

1. Antique Mercury Glass Table and Bedside Lamps
PRICE : USD 278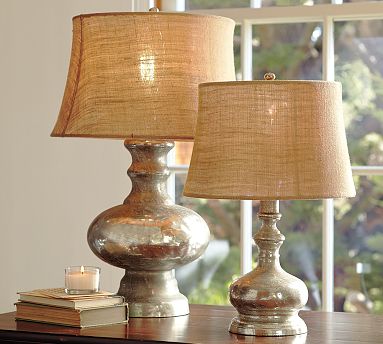 It's said, beauty has enough power to take you by awe. Proving this saying cent per cent correct, Potterybarn brings out one of the most beautiful bedside lamp, you can ever own. The rustic texture of burlap, combined with warm luster of mercury glass, results in producing a mixture of beautiful colors. This enhances the beauty of this lamp in one of the most effortless manner. The craft work done by texted mercury glass makes this lamp arguably one of the most stunning lamps.
USP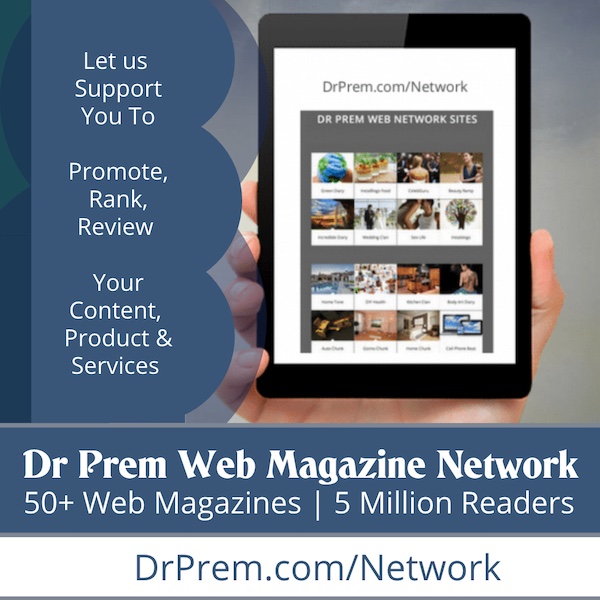 The glossy look added with crafted mercury make it a product worth excellence in every aspect
PROS
Burlap and mercury glass produce a mixture of pleasant colors
Smooth and glossy finish
2. Touch Base Controlled Lamps
PRICE : USD 25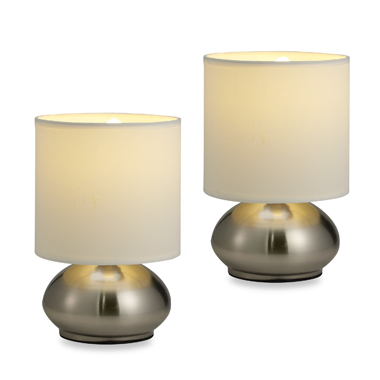 How simple life becomes, just at a mere touch of an object right? Upholding this very notion, here comes a table lamp which gets turned on & off, just at one simple touch at their base. Designed in a convenient way, these come quite handy especially in bedside. Coming with sleek & modern features, it dons a white fabric shade forming the circular base, on top, which is further refined with a brushed steel finish. This lamp has two touch controls, on & off and is pretty simple to assemble as well.
USP
The touch base control design, which makes this lamp stand apart from the rest
PROS
White fabric based shade
Brushed steel finish
3. Blue & White Porcelain Bedside Table Lamp
PRICE : USD 95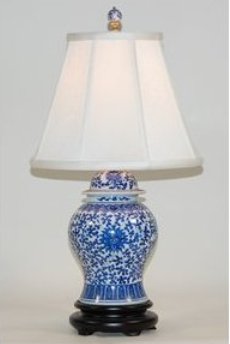 Ginger Jar's Blue & White appears distinctly attractive on one single glace itself. Porcelain has been used quite effectively along with colors to provide that definitive look & feel. Coming at a decent size, height & weight, this lamp can easily take space at your bedside, but at the same time, can brighten up the interiors of your house quite convincingly as well.
USP
Porcelain provides a reinforced touch while the gleaming blue & white colors make it one majestic piece
PROS
Attractive design
Porcelain provides much strength and durability
4. FontanaArte 2198TA Bedside Table Lamps
PRICE : USD 496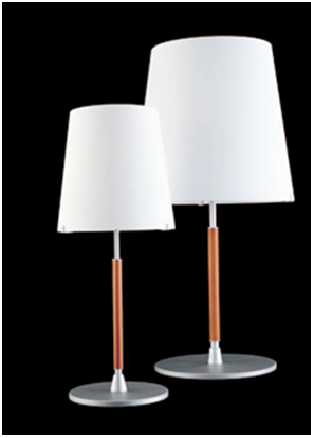 The unique and striking presence of this lamp makes a strong and emphatic statement itself. The 2198TA bedside lamp from FontanaArte has been designed by Archivo Storico. This lamp assures to throw in a combined package of relaxed and refined feel to any space of your house you would like to have it placed. The looks, features, made & feel are impressive enough to leave you adoring more & more.
USP
Smooth & shining white shades, made with fine quality material ensures long inning for this charming lamp
PROS
Bright dual tone colored stand
5. Pair of Nautical Bouy Bedside Table Lamps
PRICE : USD 80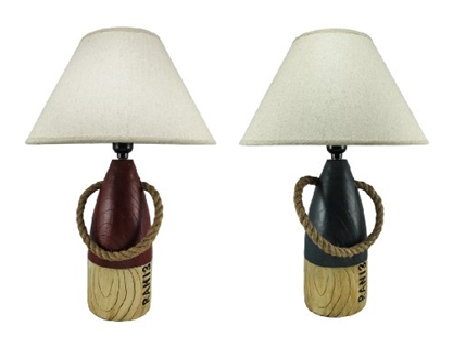 Unconventional & uncommon, distinct & different, these might have been the keywords which ruled the mind of those who designed this strikingly gorgeous table lamp. Not one, but two! It's like beauty striking twice. This lamp is made of cold cast resin with the base being given an impression of wooden look, which is actually painted by hand. This twin lamp fulfills every required criterion required to fit near your bed, or any other room, adding an extra dash of grace and glamor through its sheer presence.
USP
The truly unconventional design, with a strong rope like material woven through the body
PROS
Cold cast resin based body
The design of its base has been inspired from wood
6. Murray Feiss 9577RW Gustav Bedside Table Lamp in Rubbed Wood
PRICE : USD 89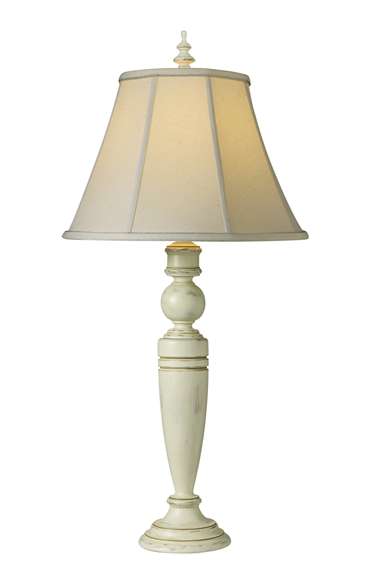 This bedside table lamp will surely stand tall & claim at its loudest pitch to be identified as one of the lamps, in which simplicity has been re defined in a much comprehensive manner. With simplistic designs, embedded in a distinctly rubbed wooden finish present a perfect complement to Swedish inspired design columns. The gracious curves & turnings explain a notion which reads like: Less is more. One amongst several lamps, which genuinely deserves some space near your bed.
USP
The classical look added with a smooth & refined finish will definitely grab your eye balls
PROS
Simple and effortless design
Wooden finish resembles rich Swedish design patterns
7. Trend Lighting TT5702 Palla Table Lamp in Chrome
PRICE : USD 162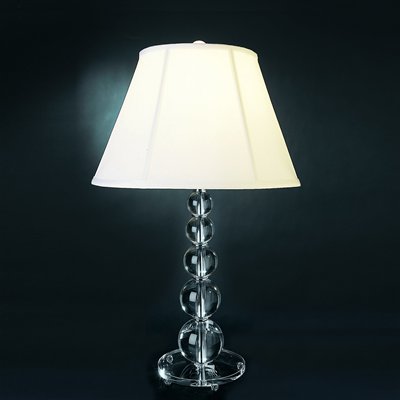 Anyone looking at this table lamp for the very first time will definitely utter a 'wow'. Its shade has a combination of fine linens, silks, parchments & whole lot of several other unique & fine quality materials. The rib sports a delicious outlook till its base, giving an impression of 'glass & gloss'. Bring home this strikingly beautiful product & you would really feel like possessing a pure object of beauty.
USP
The shade comes packed with silks, linens, parchments etc., which along with its stand glorifies its beauty more
PROS
Alluring rib design stands out as its centrifugal point of attention