Apart from offering a creative look to your home, planters rejuvenate your soul. If you can't afford to create a garden due to lack of space, creative planters would provide that rejuvenation. The following are some creative planters' ideas (apart from the common succulent greens and bonsais) to add a unique look to your living space.
Livi planter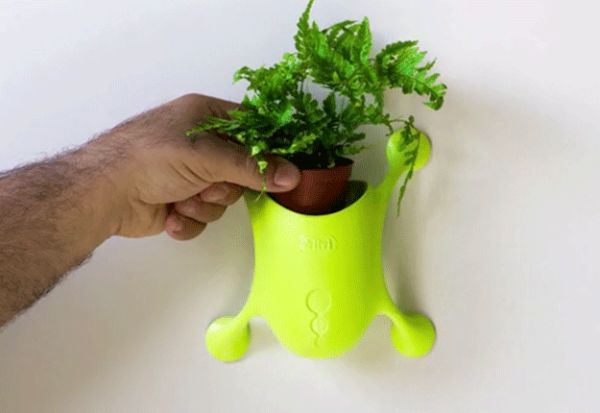 Livi planters are adorable, bright and affordable. You won't certainly repent being introduced to Livi, one of the latest additions to the planters' market. Reinventing or redesigning the plant pot has produced many boutique plant products so far. Starting from a range of geometric to giant light bulb, and from buoyant bonsai trees to hydroponic boxes that purify the air you breathe,  Livi has them all for you. Nevertheless, Livi is not meant to work up a solution for complicated planting issues like using spaces where there is no access to light and air. Its target is to allow users to place small sized plants anywhere they want them to grow.
These adorable little planters can be stuck on all types of vertical spaces like the windows, walls, music system, pelmets and other household decorative pieces. Livi can hold a variety of plants having a capacity of 10 oz allowing a range of greenery and herbs or exhibiting your flowers. You can also insert a compact planter pot directly in Livi.
Mini Smart flowerpots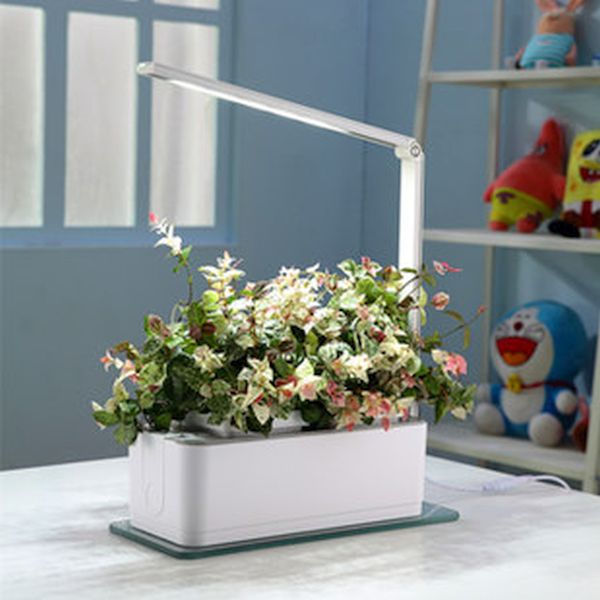 For a healthy growth, plants require the right quantity of water, light and minerals. However, who would ensure whether the plants are being fed with the correct quantity of these sustaining inputs? Mini smart flowerpots help your plants grow electronically. The control devices attached to the pots ensure the correct supply of the vital nutrients. Mini smart flowerpots apply the latest hydroponic techniques, which is a medium for growing plants without the support of a soil bed. If you give your plants the right quantity of all that it requires at the right point of time, the plant will have a genetically healthy growth as far as practicable.
With hydroponic, this is a rather easy task but with soil support it won't be as easy.
The noteworthy features of the product are an electronic flowerpot with multifunctional indicators like indicators for normal working conditions, indicators for monitoring the water level.
Sculptural vase by Guillaume Delavigne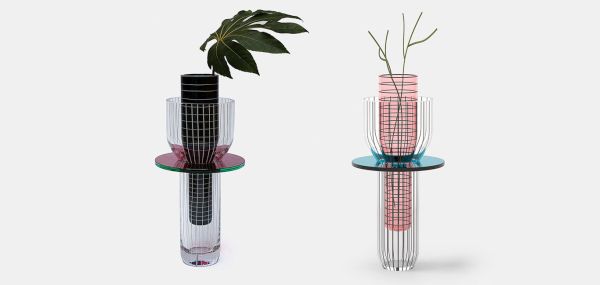 The toy sculptural vase conceived and crafted by Guillaume Delavigne is an epitome of elegance in blown glass with decorative accessories. The measurement of this striking piece read 50 cm in height and 24 cm in diameter, the sculptural glass is a wonderful blend of traditional and modern techniques. Blown glass, industrial flat glass and glass with 3D print on top would astound you with their finely ingrained design aspect. The product components connect to bring out discrete color combinations, twists, patterns and reflections on the vase.
These exquisite pieces of home decor are available in two color combinations of ' pink and green ' and ' red and black ', enclosing an interior cylinder that gives room for water and plants. Even when the plants and water are removed, the toy sculptural vase retains its artistic value. It turns into an amazing work of art.
Bioo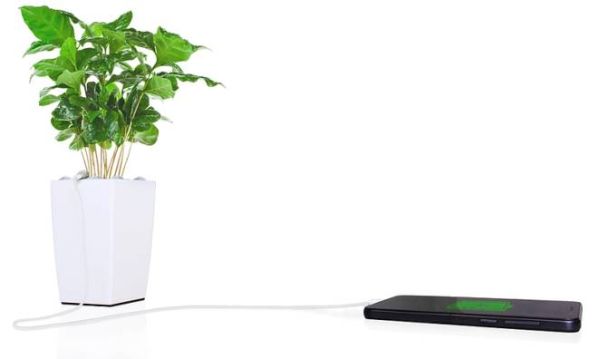 Bioo is an unconventional source of alternate energy and looks like an ordinary plant accommodating enough space for growth of an average sized houseplant. It is inspirational as it is highly modish and has the incredible potential for charging your cell phone. Sounds impossible? It is an unadulterated fact that Bioo can act as a source for supply of electric energy.
The trick is to trap the power of photosynthesis and use it to recharge electric devices. However, the Bioo plant pot has an USB port secretly hidden inside the pot and disguised to appear like a piece of stone. Bioo is the world's first planter pot used to charge electronic devices like tablets and smart phones.
Moss Clock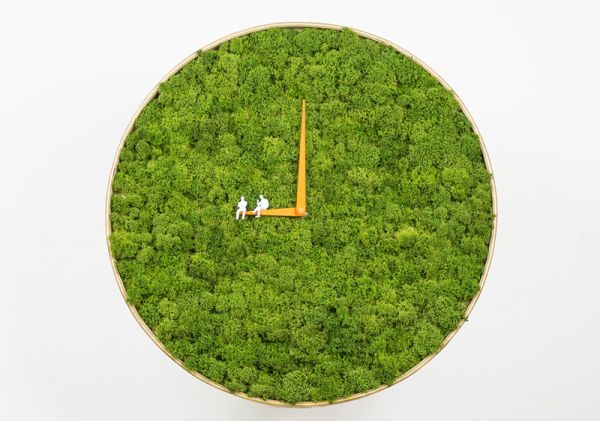 Moss clock, the handcrafted room decorator is brilliant in its appearance and made up of original reindeer moss. It is available in three colors, the summer version, the fall version and the winter version.
Moss clock is a fancy and environment friendly clock set in green. Against a background of circular moss bed, it has bright orange pointers indicating time. It takes around two kilograms of raw moss to make a moss clock. The dial and the frame of the moss clock are crafted out of Baltic Birchwood. Wooden bits of 1.5 meters each are steam bend and have laser embedded hologram on the outer layer. There is one connection line on the top of the clocks ring to make it look immaculate.