Are you thinking of giving your bedroom a designer look without spending a dime? Well, the most basic thing you can do is rearrange the furniture and other stuff to revivify your home decor. In fact, this gives a revamped look to your bedroom where you can find a cozier retreat after a hectic day. The following tips will help you give a plushy look to your bedroom just as you find in interior décor magazines.
Take care of the basics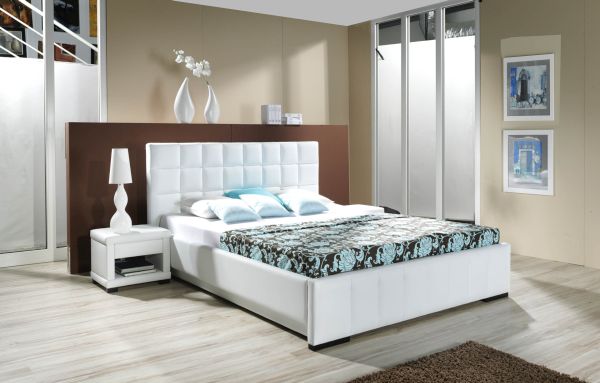 Take out the best bed linen and pillow covers and check that they are neatly ironed without any crushed or wrinkled appearance. You need to take care of this while cleaning the bed linens. Color matching is very important. Avoid mismatch in colors; instead, go for lighter shades as they are eye soothing and hence, relax your mind after a tiresome day.
Pillow sizes and covers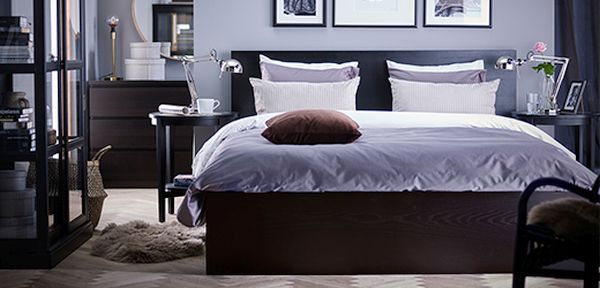 Make sure that your pillows are uniform in shape and size. Larger pillows with decorative pillowcases no doubt add glamour to your bedroom. Needless to mention that color of pillowcases should go well with the bed sheet or cover. Keep 2/3 sets of bed linen and pillow covers and change them frequently to add a new look.
Arranging pillows on the bed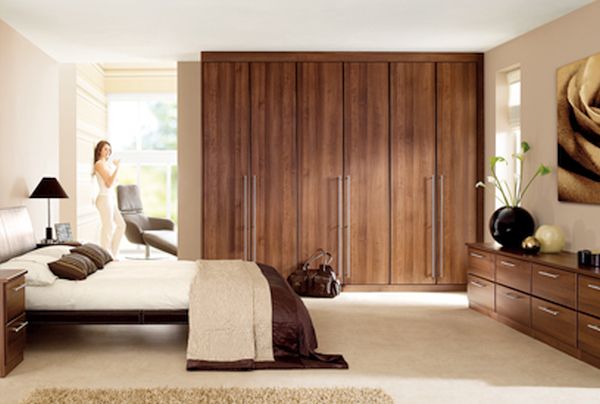 Unique arrangement and setting of pillows on bed can add striking features to your bedroom.
You can stack the pillows in rows. For examples, two pillows one over the other in two rows against the bed's backrest. The bed sheet color should match with those of pillow covers and neatly spread without any wrinkles.
You can do a mix and match designing with two different types of pillow cases. Place the pillows (suppose more than 4 or 5) vertically side by side with alternate pillowcase designs. Press the middle of the pillow (placed vertically) in such a manner that it takes the shape of the letter 'V'.
Stack the pillows horizontally in rows as in the first case. Then place 4 or 5 pillows vertically in front of the stacked ones. Contrast colored pillowcases and bed sheet will give a glamorous look.
Use the right number of pillows as too many would occupy a considerable space of your bed.
Color contrasting truly adds hues to your bedroom. Your pillow cover design matching with the duvet folded at the end of the bed can be another variation in your bedroom design.
Lastly, you can use vibrant pillow cases contrasting with white or off white colored pillow cases and bed spreads. Light shades form a good base in color matching for interior decoration.
Arranging the bed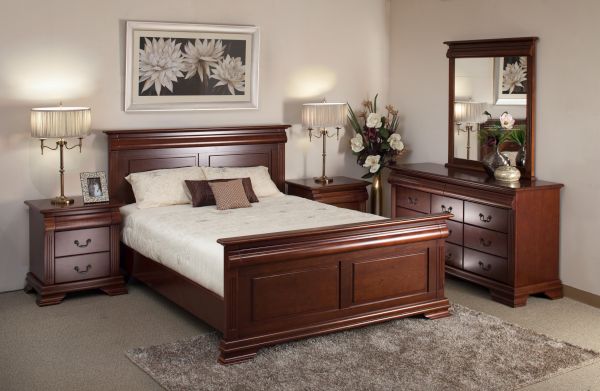 Arrange the bedspread folding its sides under the mattress if you desire so. In that case, you will have to place another bedcover and then arrange the pillows. The color and quality of the fabric should be comforting as this would be your comfort zone to enjoy a sound sleep.
The duvet or quilt whatever you use should be placed neatly folded near the foot of the bed. For more elegant look, you can spread a satin throw over the bed with its side cascading and touching the floor on all sides.
Arranging bedroom furniture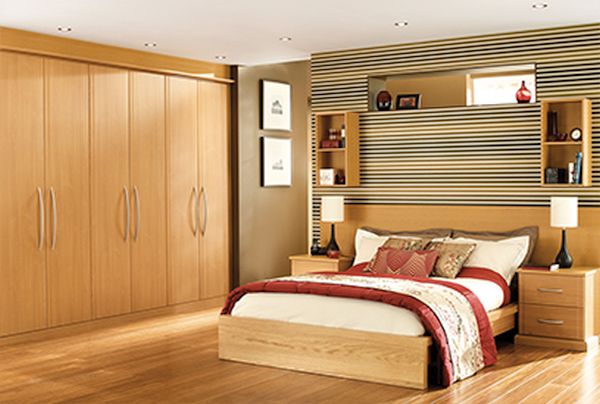 Rearranging the existing bedroom furniture can truly change the look of your room.
You can move your bed next to the wall close to the window instead of placing it in the center to enjoy more light and air. In that case, you will get more space to place your furniture properly. On the other hand, if your bed is placed beside the window, place it in the center if your bedroom space allows that space.
Move your dresser beside the wardrobe to make more space.
If you have a wardrobe, place it against the opposite wall where your bed has been placed. It can be beside the bedroom door.
Wall hanging LED TV saves lots of space and adds a designer look. Instead of setting it on the TV stand or long table, hang it on the wall.
Utilizing the corners of room can be another way of maximizing the space usage. Place the stool in one of the corners while not in use. You can place the bedroom slipper rack in one of the corners.
Couches or sitting chairs can be placed face to face near another window (if your bedroom has a second one) with a small center table for better outdoor viewing and relaxation.
Thus, by making these small yet meaningful changes, you can give a calm yet appealing look to bedroom or any other space.