Red is a very beautiful color that you can use when you want to decorate your home. It is not only the color of love but if you use it wisely, you can actually transform your house in many ways. The red color can enhance any area in a very beautiful way. Along with that, it also gives a perfect balance to your house. Let us look at some of the different ways that you can decorate your house with the red color in different ways.
Decorate your staircase with red and white bells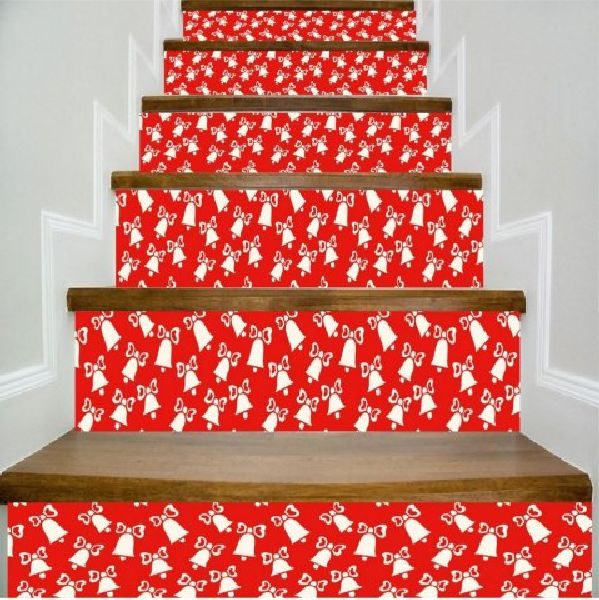 If you have a staircase in your house, you can decorate it beautifully with red and white colored bells. This is a perfect idea that will blend in well with any season. You can use the various red and white colored Christmas decorations that you have a make a nice streamer that will enhance the look of your staircase. Another good idea would be to use a little lace and ribbons to give it an elegant and warm touch. It will transform your staircase into a style statement of your house.
A nice centerpiece for your bookshelf with red and gold ornaments
You do not have to stock up all the Christmas ornaments in a box and wait for the next year to use it. Instead, you can make a nice centerpiece out of them and place it on your bookshelf. Take all the red and gold ornaments that you have (it does not matter what shape or size they may be). Use a thick but flexible metal wire or stick and hang the ornaments on the corners of it. Place them in a nice red colored bowl and your centerpiece is ready. You can also use the candy canes from your Christmas decorations for this idea as well.
Design your dining table with the red and white theme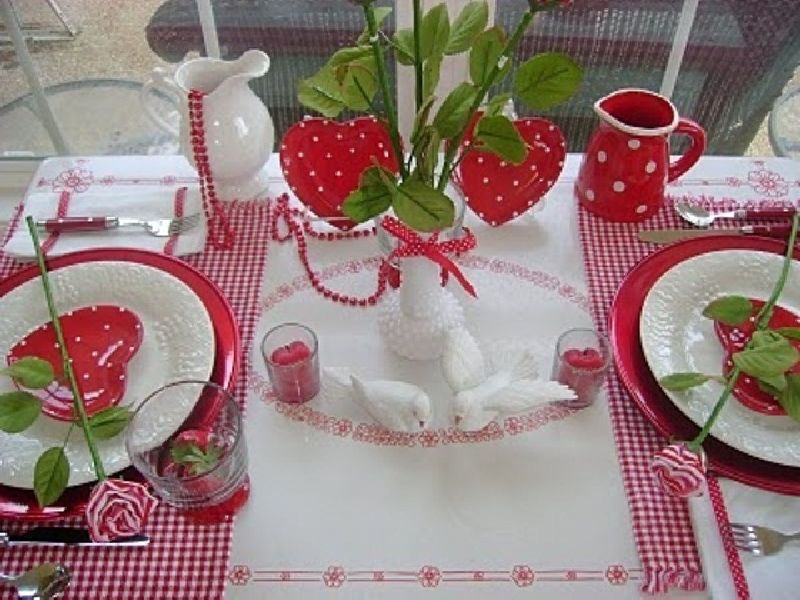 The dining table is one of the places where most of the time the entire family gets together. Although there is a beauty in simplicity, you can still bring in a nice look. Decorate your dining table with the classic red and white combination. In this idea, use a nice red or white tablecloth and contrast that with red or white tablemats and coasters. For the centerpiece, use nice red candles or even make one on your own.
Make your own red-colored hanging fixtures with red paper
Red paper is easily available in the market. There are so many ways that you can use paper to decorate your home. One such way is to make hangings of different sizes and shapes. Decorate these hangings all over your house and give it a fresh and new look. You can also choose to decorate the present lighting fixtures that you have and make your own decorative piece.
Red colored artificial planter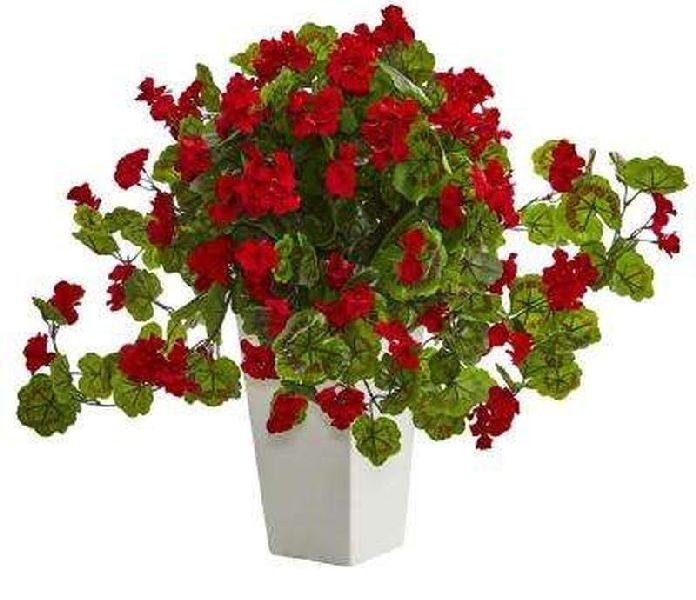 Planters are a beautiful way to go ahead and decorate your place. You do not have to waste too much in making your own planters. Using whatever you have in the house that is red in color, you can make nice decorative planters and place them across the house. This will uplift your space easily and make it look complete. It will also complement any wall or room in a beautiful way.
Red, white, and baby pink entrance decor
Convert the entrance of your house with a nice stylish idea by going for the classic three-colored combination of baby pink, white, and red. Paint the walls of the entrance with a nice red colored tone and add the touch of baby pink and white with a textured finish. You can also choose to reverse this order by going for a white background with red and baby pink wall art.
Gold and red cushion covers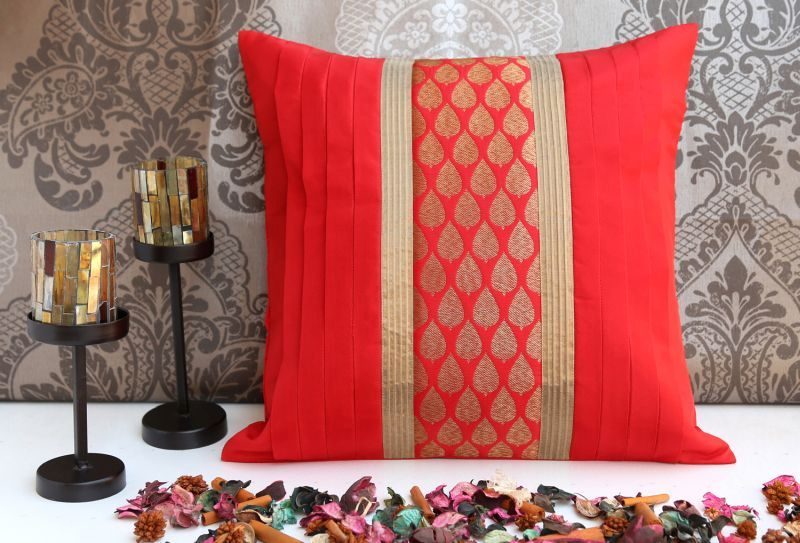 Give your house the glam factor with a nice and beautiful red and gold combination. With this idea, your boring cushion covers can transform into an interesting one using red and gold. When you are choosing to go with this idea, you can make your own cushion covers using a simple red colored bed sheet with gold decorations or craft items. Another way to go around doing this is by buying solid red colored cushion covers and glittered gold covers and use them accordingly.