When it comes to bathrooms, the creativity can be limited and at times boring considering that there is not much you can do with the space. While this may be a general misconception, there are some bathroom ideas that have broken all norms and showed us how we can make it different and unique. While renovating your home, you can surely give these ideas a thought to design the new look of your bathroom.  These ideas are inspirations from different bathrooms across the world that are uniquely designed.
An aquarium bathroom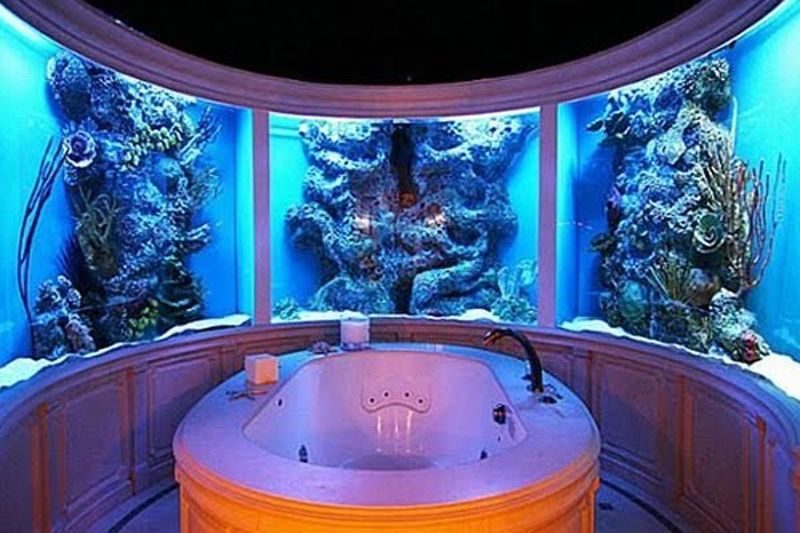 If you have the space and the money, then why not plan to have a nice aquarium in your bathroom. The true inspiration of this idea comes all the way from Japan where the Mumain Papa Café located in Akashi has the same concept for their ladies room. In this concept, you can keep different species of fish on all sides of the wall. The other option is to have the aquarium on just one side and the leave the rest tiled. If you do not want to go with a natural large sized fish tank, you have the option to consider a 3D effect and get this done.
The Gold bathroom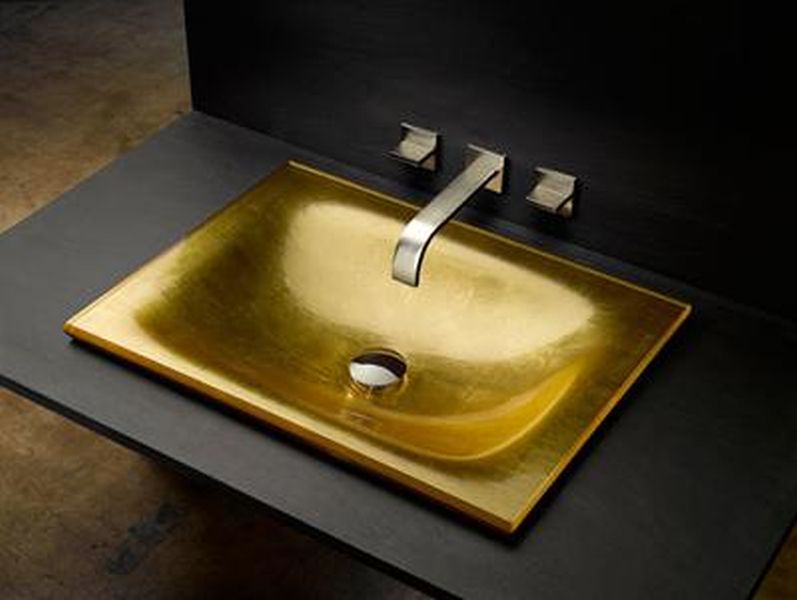 Some houses in the world actually have bathrooms made from pure gold. Well, if you are on a budget, it is obvious that this is something that you can only dream about. Now you can surely convert this into reality by opting for an alternate. Instead of the real gold, you can get your toilet and bathtub in a nice gold color and make a replica of the real thing.
Tetris Bathroom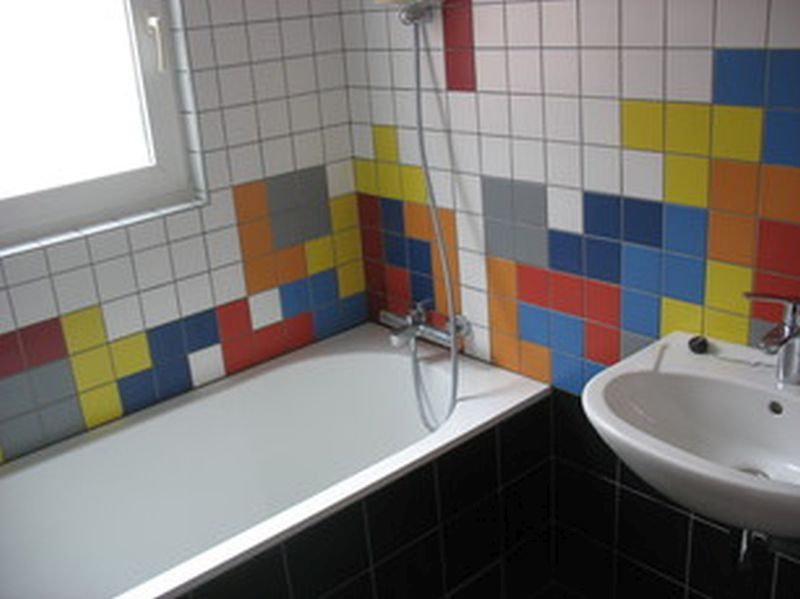 Do you play games on the mobile while you are in the bathroom? If you do, then this concept will be perfect for you. The walls can become your base and using various sized logos, you can stick them together to make different shapes and play the Tetris game even when you are in the bathroom.  Just make sure that you keep a track of time and do not get too lost in the game.
The Vertebrae Bathroom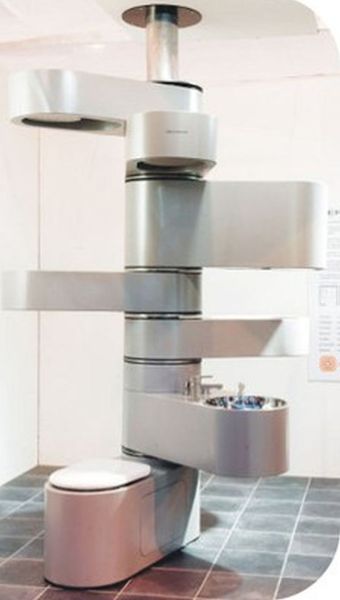 The inspiration of this design is the Swiss army knife. The design of this bathroom is very similar to the spinal cord. While the commode is located in the bottom most section, just above that, you have the basin and then storage spaces. There are two showers that are located right on top, first one is for adults, and the next one for kids. This concept is ideal if you have a very small bathroom and want to save as much space as you can.
The ecological bathroom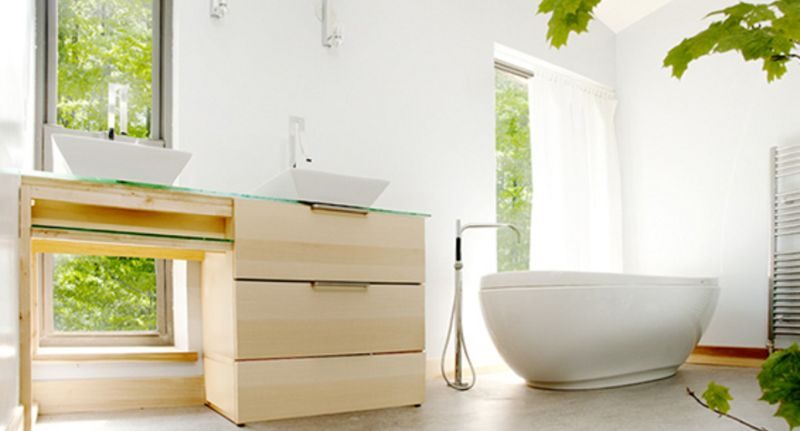 The true design of this bathroom is located in Milwaukee at the Urban Ecology Center. In this bathroom concept, rainwater is used for flushing while solar powered panels help in generating electricity. Even the paint that is used is organic. Everything here right down to the toilet paper and even soap is all eco friendly in nature. If you want to create this replica, just ensure that you follow the basic concept and invest in recycled and eco-friendly products.
The viewing gallery bathroom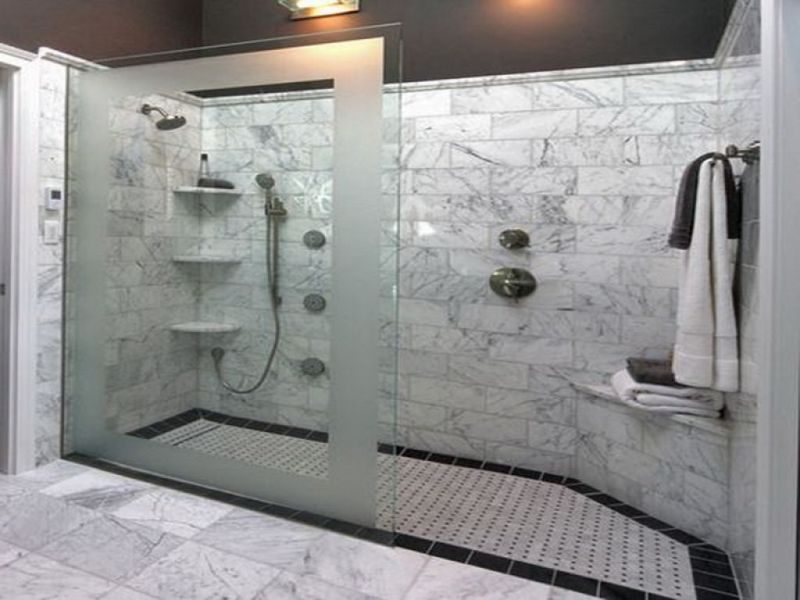 If your house is on a high raised building and you are on the topmost floor, you can have a spectacular view of the city from your bathroom. For this concept, you would need to have special window panels that allow you to see outside, but no one from out can have a look at what you are doing. You can place your basin on the particular wall where you plan to have your own viewing gallery.
The disappearing bathroom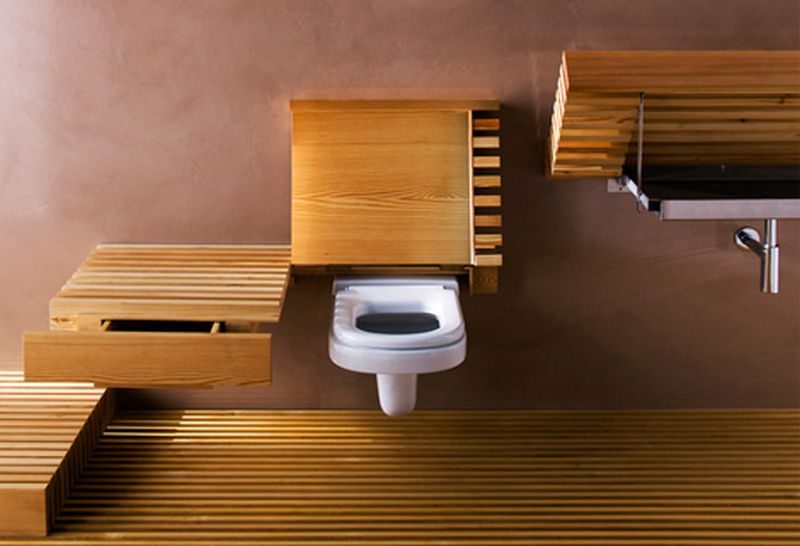 If you want your bathroom to be a multifunctional, then this concept is really different and unique. In this design, wooden benches and shelves can convert into a proper bathroom. The flexibility of this bathroom's design is what makes it so different. If you have a studio apartment or a small sized one, then this concept will be ideal for you. You can be sure that you will not be sacrificing on the sophistication factor if you really sit down and plan this design well. You can also plan how to make the shelves handier when they are pulled up.