Lighting designs are no longer what they used to be a few years back. The modern designs have evolved a lot and are a far cry from their old, simple and rather bland looking contemporaries. Case in point: the new Float Chandelier from Bower Studios that simply tends to defy all laws of physics as it seems to float in space, unaided in any way.
Breaking stereotypes with a spectacular, innovative design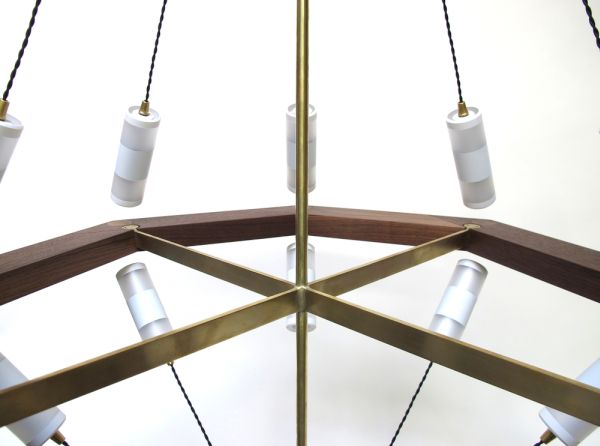 Now you may have seen the standard chandeliers that feature towering columns of glass crystals suspended from the ceiling. The Float Chandelier from Bowers aims to break stereotypes by looking unlike any other chandelier you have ever seen before.
The main component of the Float Chandelier by Bowers is a string of LED lights that look like they are suspended in space. Attached to a yellow cord that is suspended from a base which is fixed to the ceiling, the lights do not fall down vertically. Rather, they are magnetically pulled outwards and appear to be floating in space with no support whatsoever.
Magnetic levitation trick to create the floating effect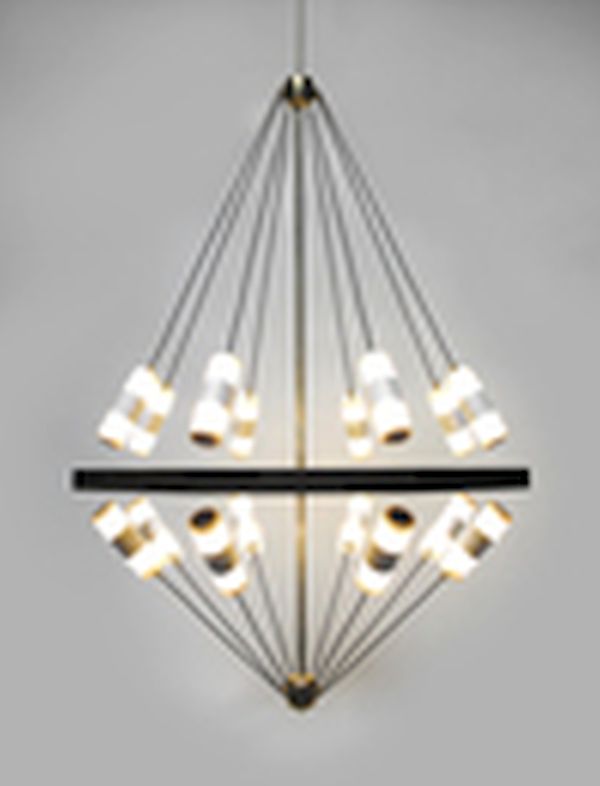 A central octagonal ring acts as the secret to this levitation trick, and features hidden magnets which pull the LED lights (to which magnets are attached as well) outward. Placed appropriately between the LED lights on the top and bottom, the central ring is also suspended in place with the help of these magnets. There are a total of 16 suspended magnetic LED lights which illuminate the entire structure. The entire arrangement looks surreal, like a sculptural piece that was frozen in time and space.
Current Events related to Bower's Float Chandelier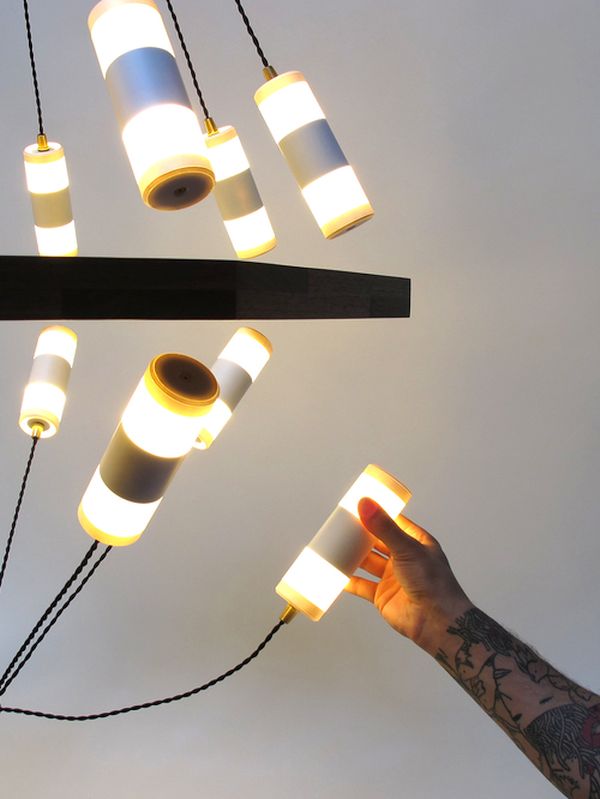 The Float Chandelier is one among the very first designs of the studio which is exploring the use of magnetic attraction and repulsion to work on weightless light designs. It was first unveiled at Inventory's Time Exhibition at the Design District Art Basel Miami Beach in 2013.
The Float Chandelier is a one of a kind chandelier that uses magnetism to levitate in space. The chandelier features a contemporary design consisting of a central octagonal ring and 16 suspended LED light fixtures which are attached to each other with nothing but a magnetic pull.
The Magnet Magic Float Chandelier is a true reflection of the artistic and innovative nature of Bower's designs, a fact, which is evident in all the designs created by the company till date.
Source : Bowernyc.Com