MCE Lamps are an innovative range of lamps designed by Stockholm based design studio Note which is a world renowned creator of innovative and inspirational lighting designs. MCE Lamps constitute a new collection of glass lamps that would look astoundingly beautiful in homes as well as in corporate spaces.
Design Inspiration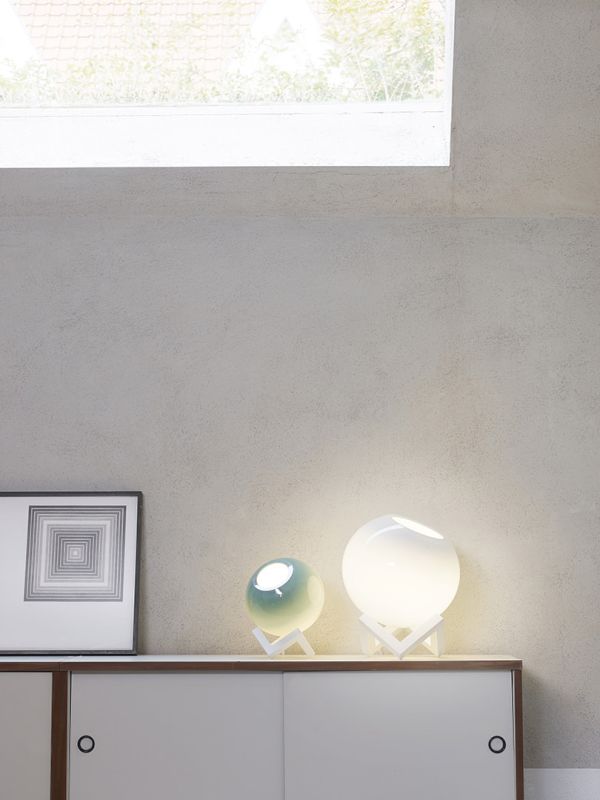 The MCE Lamps from Note take their name from world renowned mathematical illustrators and optical illusionists like M. C. Escher, Oscar Retuersward and so on. Note claims that the name for the lamps sprung from the inspiration derived from these illustrations and illusions. The MCE Lamps also feature a portion of these illusions in their design.
Design Features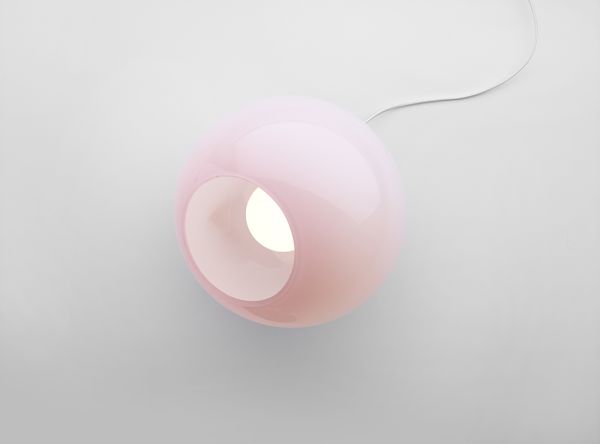 The MCE Lamps feature a wooden frame above which a glass lamp is mounted. The frame is built out of solid oak wood and balances on three points in such a way that it creates a stunning optical illusion of not being there at all (at least for the most part).
A globe shaped lamp rests atop the wooden frame and carefully hides the light source. The glass lamp shade features a small circular opening at the top for light to pass through. The glass lamp shade comes in three different sizes and in a myriad of gradated pastel colors. The ball can be titled or swiveled to point the light streaming out of it, in any desired direction. The soft spotlight ensures maximum light efficiency is enjoyed without burdening the room with too much light.
Exhibits and Events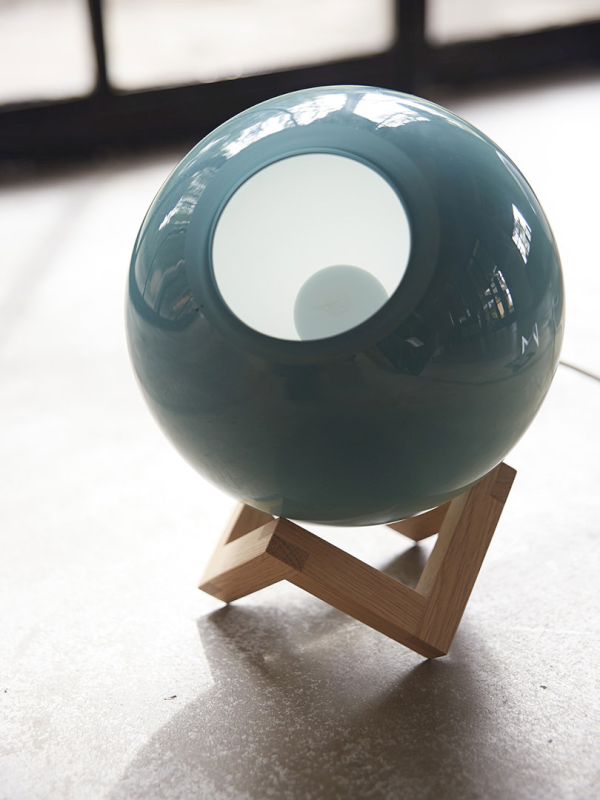 The MCE Lamp series was revealed by Note first at the Via Dell'Orso 12 as part of the promotional series for its Belgian client Per/Use. The lamp was also designed for the Glass Elephant Exhibition that was held during the Stockholm Design Week.
The lamps are designed to be used in homes and corporate spaces. Their unique design and features will make them stand out in any space, much like all the other innovating and stunning designs by the Note Design Studio. These lamps ensure to complement their surroundings, combining with the natural elements to transform otherwise tactile spaces into truly mesmerizing ones.
Note, a Stockholm based design studio has launched its range of creative lights called MCE Lamps. Featuring a wooden frame as the base and a globe shaped lamp as the shade, these MCE lamps would surely light up a space in the most creative and yet, subtle manner.
Source : NoteDesignStudio.Se