Having the leaf-green shade decor in your living room can be very soothing and relaxing for your mind. You can accent it by using some other royal colors like silver, so your living room displays an appealing look and sophisticated style. The use of natural colors always enhances the elegance of your homes and you can bring the botanical green color in your room in many different ways. While you may use materials like grass and fern, you may also introduce this shade through printed materials and pictures. Check out some other wonderful ways to bring botanical green into your living room.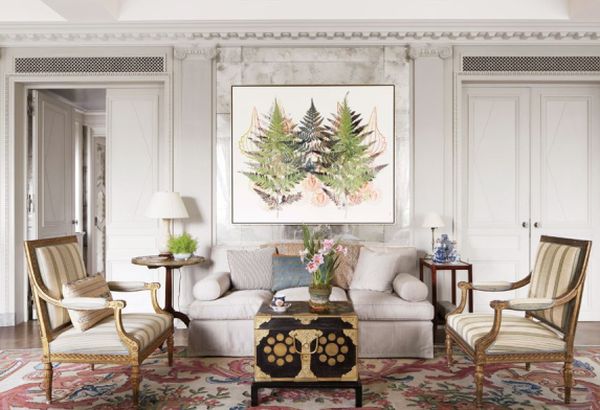 Use botanical art
It is a practical idea to download and print some antique botanical art illustrations from the Internet. You may take their printouts on an archival paper that gives an elegant look. Get these pictures framed in golden or silver colors. These royal framed objects will surely add to the beauty of your living room.
Choose leaf-green colored lamps
There are lighting and lamps that look stylish in leaf-green bases. Visit some art or gift stores to find out a suitable piece for your home. It is not necessary to search for a completely green-colored lamp. You could find the base in green and choose the shade in sophisticated colors like white. This will give a soothing contrast when placed in your living room.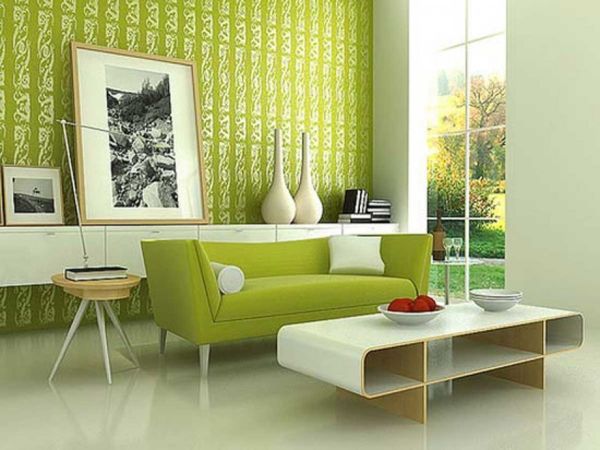 Paint your walls green
This is highly needed when you are planning to green-up your living place. Select an appropriate and soothing shade of green for your living room and paint all walls using this green paint color. You may also try to design the walls by using different green shades that would complement each other rightly.
Use green fabrics and pillows
You can select nice green-colored fabrics and covers for your sofa or seating furniture. Accompany them with cotton cushions in green. You can also pick up such stuff with jute braiding and similar embellishments. That would look classy, as well as give a feel of nature.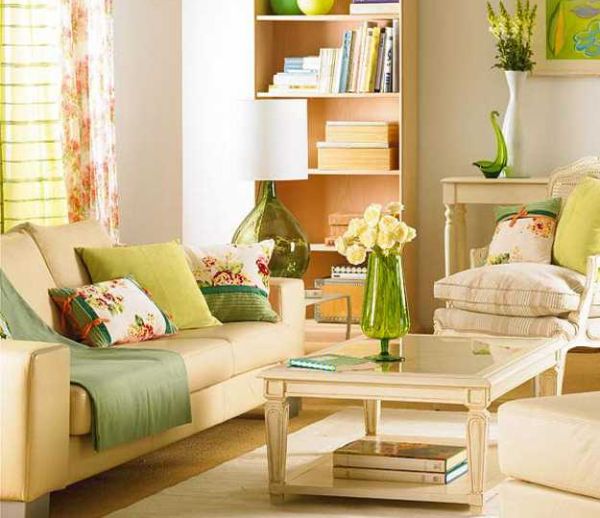 Choose greenish glass vases and flowers
Another leaf-green addition you may do to your room is by selecting greenish glass vases that create a nice ambience when placed alongside a lamp. These give a fresher look and feel when you add flowers with a greenish touch to it. This also gives a little dramatic touch to your living room.
Use glossy side and coffee tables
To give a sophisticated feel to your living room, you may add contrast by using stylish side tables in silvery appearance. This will strike the right note for you. There can also be an addition of a cool coffee table in similar silvery touch. You can choose a coffee table that is not very complicated and that has a tabletop made of tempered glass. This can further enhance the greenish look of your living room.
Try glass candlesticks
To give a glamorous appeal to your living room, you may go for some mercury glass candlesticks. You may also decorate your room with objects made of stainless steel. Steel, silver and glass go well with a green decor.
Summary:
Giving a green appearance to your living room can add life to it, as green color is closest to the nature. A green-colored room will keep you relaxed and refreshed.