With modern apartments getting smaller, people always look for furniture that easily fits their compact homes and rooms. There are several kinds of modern furniture items available in the market that can save ample space even after fitting well in your rooms. If you are also searching for such smart items and especially tables, then check out the following tables that are innovative and save your living space.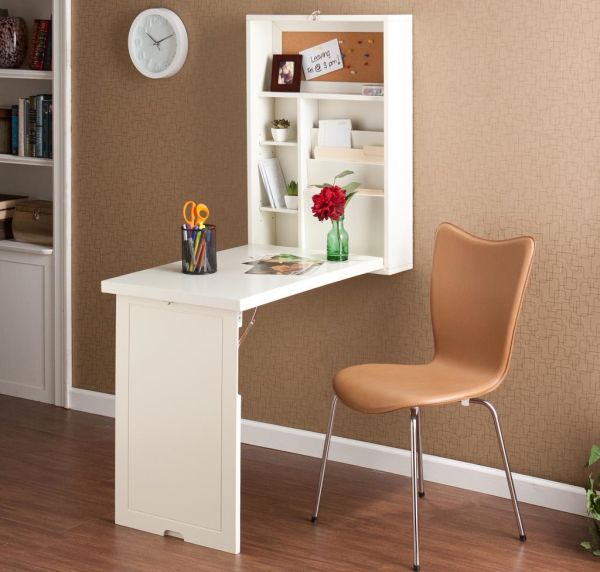 Table from World Market
World Market presents a smart table that is crafted creatively for making a good use of its space. Further, it saves a lot of space in your playroom, study room or kitchen. You may place this desk at any place where extra workspace is required. Made of birch veneer and a medium-density fiberboard, you can fold this wonderful table surprisingly into a cabinet. This cabinet itself has adjustable shelves and spacious pockets. Thus, there is ample space to stock things elegantly and work comfortably. When closed, the table dimensions reduce to 22-inch width, 6-inch depth and 32-inch height. World Market has tagged this table with a price of $230.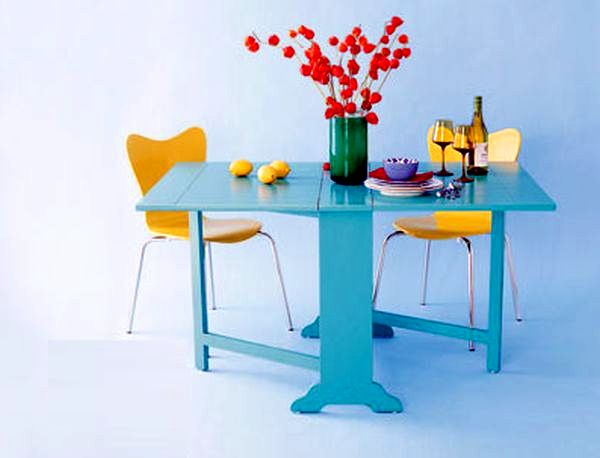 Drop-Leaf Dinette
Offered by Society Social at a price of $549, Drop-Leaf Dinette can be an ideal choice for any dining room. Although it appears to be a 7-inch console, it can expand to seat six people and let them dine together. Its extended dimensions include 36-inch width, 54-inch depth and 29-inch height. Plantation wood has been painted and used for making this innovative dinner table with stylish gate legs.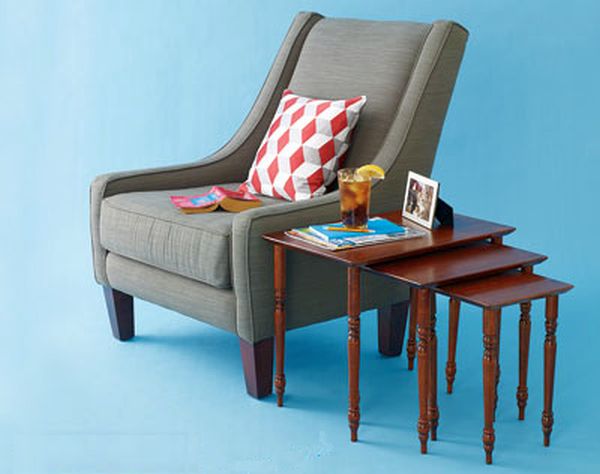 Turned-Leg Nesting Tables
This set of nesting tables is carved out of Malaysian rubber wood. Offered by Worldstock, this 3-table set is available for just $64. You can keep these tables nested inside each other and pull them out whenever you need them. You can place this flexible table set near a sofa or armchair.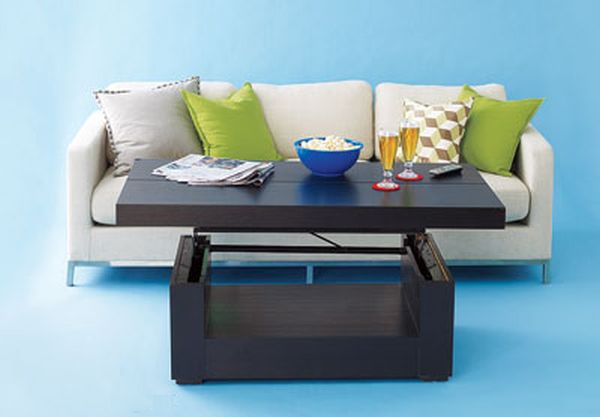 Lift-Top Coffee Table
Made of ash veneer and MDF, this amazing coffee table is a great space saver. Offered by Z Gallerie, the Lift-Top Coffee Table has a width of 52 inches, depth of 28 inches and height of 28 inches when you extend it. You can actually lift the top of the table up to 10 inches and can use it for multiple purposes. While it is a coffee table, you can also use it as a work desk. This table also provides two drawers that you can use to stuff your belongings or materials. This Lift-Top Coffee Table is available for $499.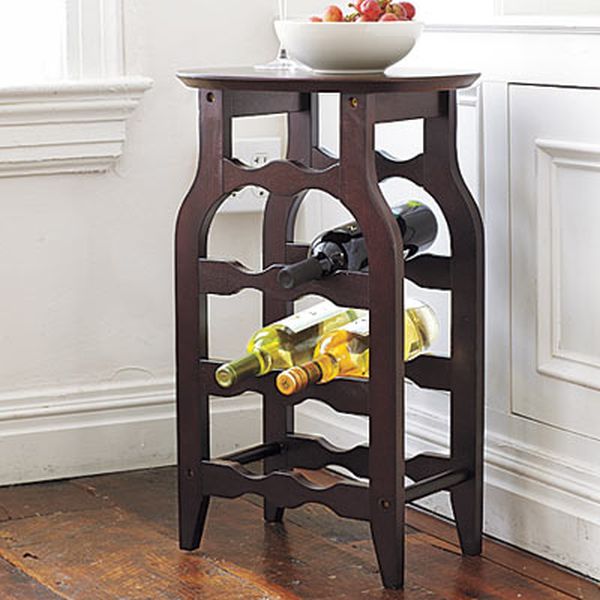 Wine-Rack Table from Winsome Wood
Winsome Wood offers a creative and smart wine-rack table that saves good floor space in your home. Along with wine bottles, you can even use it to store a variety of items. This side table has an oval top that you can use to keep glasses or bowls. It comes with an integrated dark-stained rack that has the capacity to stock eight wine bottles. You can grab this cool side table for just $43. The table keeps you hassle-free when your guests arrive suddenly and want to share a drink or two with you.
Summary:
Several innovative tables are now available in the market that you can use at compact places to save space. While these tables save space in your house, these are also usable for multiple purposes like stocking things.