You will be really surprised to note that there are innumerable ways in which you can reuse simple items around the home. The same goes for simple pieces of wood that are usually discarded after being used. There are several really creative ways in which you can use these wood pieces in your home. Take a look at these examples to find out what we are talking about here.
Wooden Branch Handrail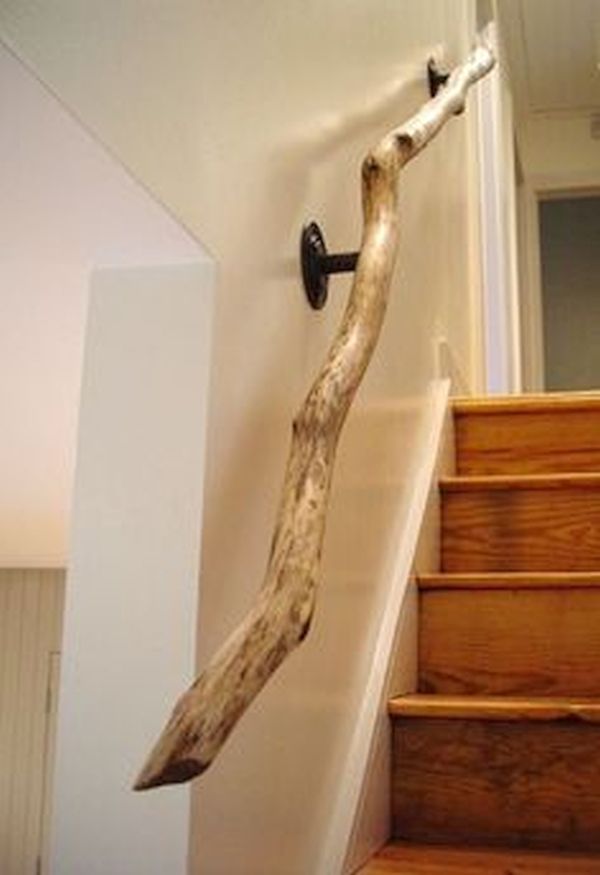 Why go the traditional route and install a standard hand rail in your staircase? Take an unconventional route and try using an old wooden branch as a handrail instead. Simply smooth out the rough edges and attach the branch to the wall along the staircase. You will end up lending an instant rustic appeal to the entire staircase.
Driftwood Hangar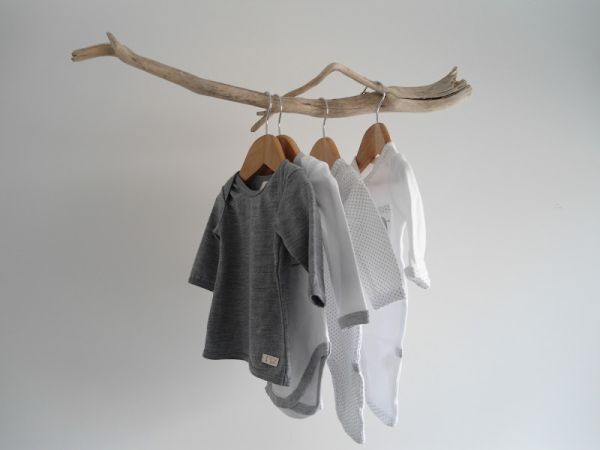 Old pieces of wood can work well really well as hangars used for hanging clothes and accessories. You can even repurpose an old piece of driftwood by painting it in bright colors and attaching hooks to it. Hang the driftwood on the wall and use it as a hangar in your home.
Wooden Coasters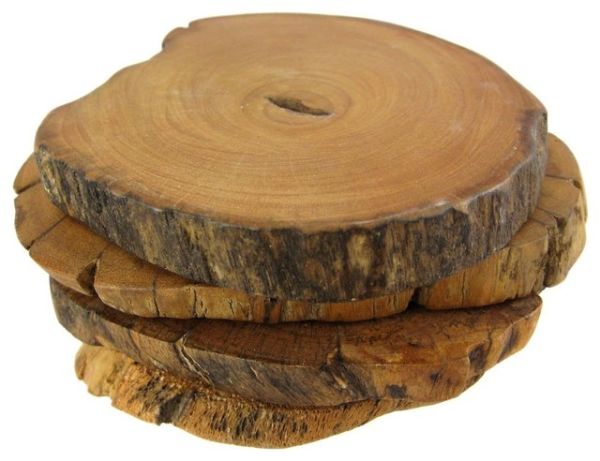 Have a lot of really small pieces of wood lying around the home? Consider turning them into wooden coasters. You can cut out the circles from the wood pieces and smooth them to remove rough edges. Paint them in bright colors to lend an instant colorful vibe to the dining table.
Wooden Headboard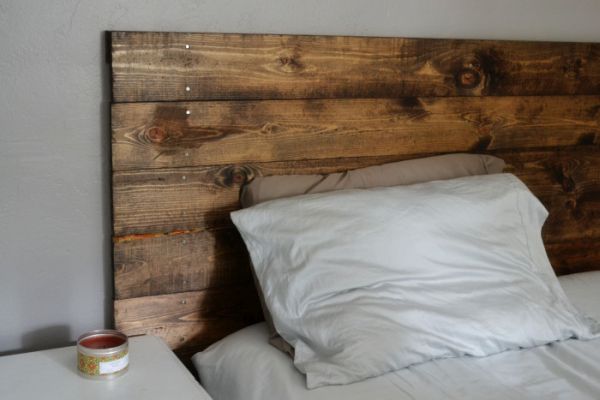 This is a classic idea that has been used by homeowners for a long time. If you have an old wooden door or fence you plan to throw out, consider turning them into a wooden headboard for your bed. This saves you the trouble of creating a new headboard for your bed from scratch. It also lends a rustic vibe to the bedroom in addition to covering the otherwise blank wall behind the bed.
Wooden Shims Sunburst Mirror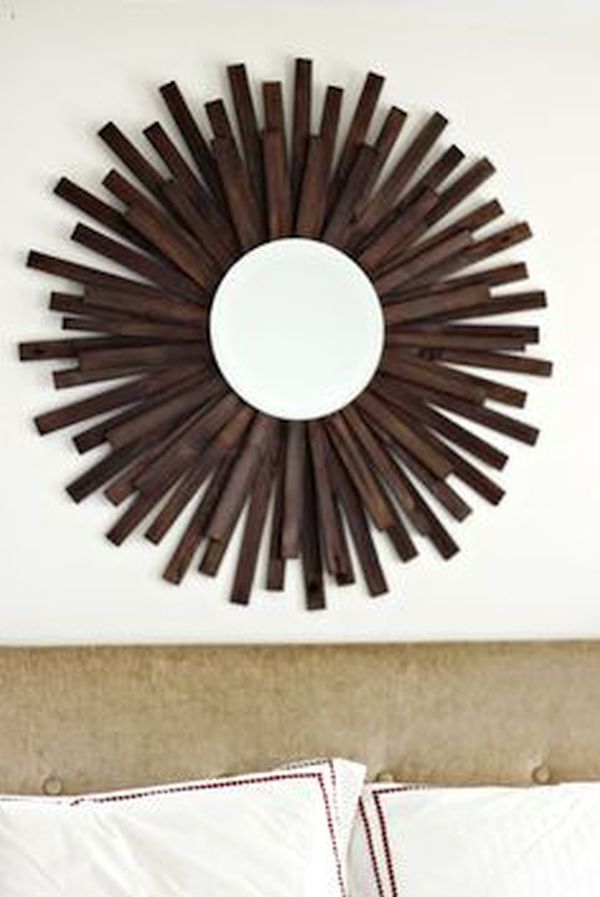 This might be a hard DIY project. However, if perfected, it can spread its rustic charm throughout your home. Arrange wooden shims around a round mirror, ensuring it takes the shape of the sun. Move from inside out gradually, adding more shims to form the sun's shape. The result will be a truly spectacular sunburst mirror that looks anything but ordinary.
Wooden Stump Corner Shelf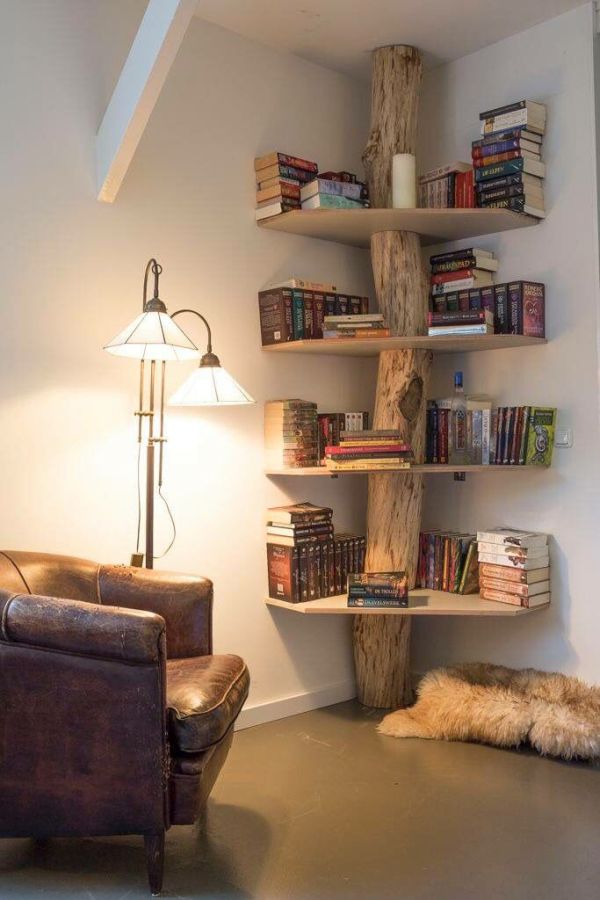 This is a great way to repurpose an old wooden stump. Cut out the stump into thick circular slices of varying lengths. The biggest stump will act as the base for the other stumps. Drill a hole through each of them big enough to push a branch through. When completed, you will have a beautifully rustic corner table everyone will absolutely die for.
Wooden Candle Holders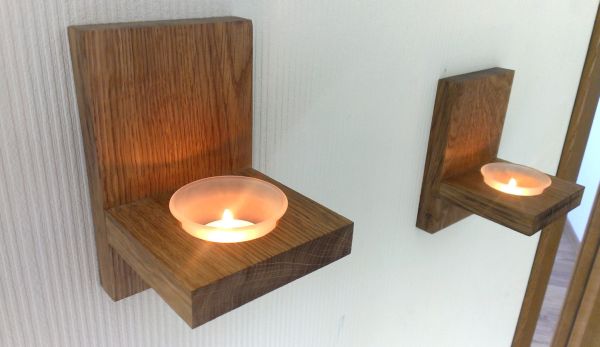 Here's another way to use wood stumps in your home. Hollow out the wooden stumps at the center. Place candles (placed inside candle holders) in them and place these stumps at strategic locations around the house. Ensure that there is plenty of space between the candles and the boundary of the hollowed out stump. You definitely don't want to start a fire, not even by mistake!
Wooden Planters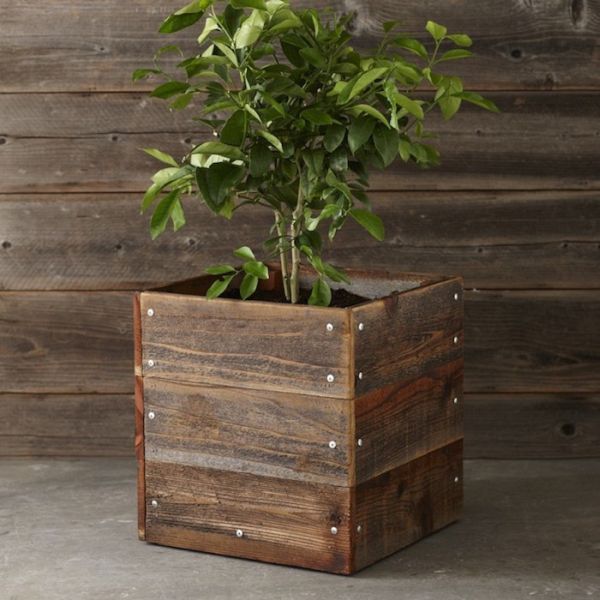 And finally we have another classic idea for repurposing old wooden pieces. Create a wooden flower pot using old slabs of wood. Fill it up with soil and plant some beautiful flowering plants in it. Water it regularly and watch as the flowers bloom to create an absolutely breathtaking (not to mention natural) indoor oasis.
Old wooden pieces can be reused inside the house in a variety of ways. If you have some old unused pieces of wood lying around the house, consider transforming them into these really creative indoor items that will offer a rustic charm to your home's décor.