The beautiful thing about home renovation is that there are so many ideas available. Renovating a house is not defined only to make your house more beautiful. It is also keeping in mind the growing needs of your family.  Here are some futuristic renovation ideas that you can use to convert your traditional home into a modern looking one.
Multi-purpose and Multi-functional furniture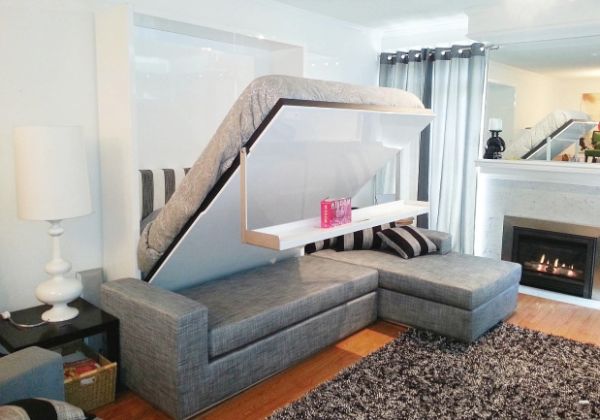 The concept of multipurpose and multifunctional furniture has been in the market for a very long time. While sofa come beds are one of the oldest ideas, the new age furniture takes to another level. For example, the study table that converts into a bed when it is pulled out completely. Another idea is to have a dining table, which can open up to a large sized one that is suitable for seating 6-8 people.
Convert your basement into a bowling alley or play zone
For people who have a basement in their house; they can convert it into a beautiful play zone. If your family loves to go bowling, then consider having your very own bowling alley in your basement. Apart from that, you can choose to convert it into a fully-fledged play zone by having a separate section for the video games, table tennis and other such indoor games that you can play with your friends and family.
Make a nice seating arrangement in your balcony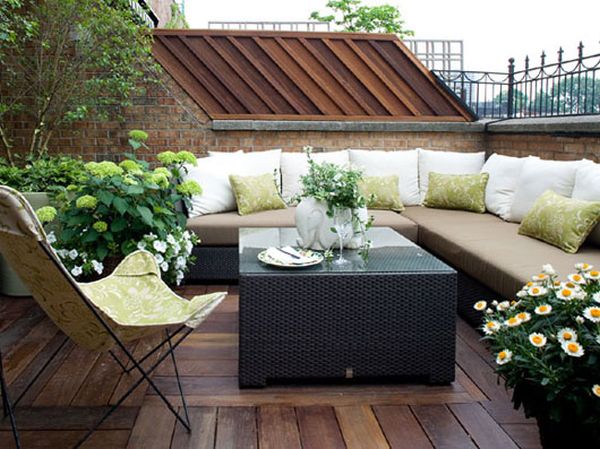 People living in apartments for those who have a balcony outside their room will surely like this idea. You can enjoy a quiet evening with your loved ones by sitting in the Balcony. For this idea, all you need to do is make a properly sized seating arrangement that is not very high or very low. You can have a custom-made sectional sofa or just put a small wooden bench outside.
Convert your garage into a multiple car park zone
Do not let the size of your garage stop you from getting a new car. In fact, even families that owned multiple cars will benefit from this idea. Transform your regular garage into a multiple parking zones by incorporating the car lift. This way you can utilize the entire space of your garage and park all the vehicles within the space that you have.
DIY Jacuzzi Idea for your house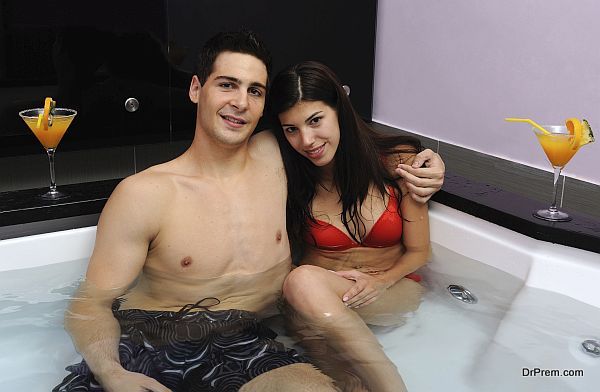 Make your own spa in the house with this DIY Jacuzzi idea. All you need are the different materials that you can use to build your own Jacuzzi, the water line, and other such materials. You can make this inside the bathroom by converting your regular tub into a Jacuzzi come tub or even have one outdoors near the poolside or the backyard. The only one suggestion would be to call in a professional plumber to do the plumbing work so that you do not end up with something else.
A bookshelf on the ceiling of your room
Some people love to use every space in their house. Well, instead of leaving your ceiling the way it is, you can convert it into something really beautiful. For people who are looking for a way to have a bookshelf but are running short of space, use the ceiling to create your very own bookshelf. You can design it in any style and it will blend in perfectly.
A minibar in the midst of your swimming pool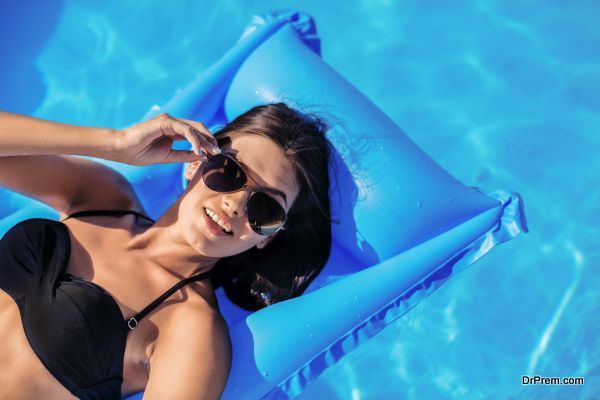 People who have their very own private pool are truly blessed in many ways. It does not matter if it is a big or small sized pool, you can defiantly make it look stylish. With this idea, you can enjoy sipping your favorite drink while you are swimming. All you need to do is have a mini bar designed in the midst or at one corner of your pool and stock it up with all your favorite drinks. This will turn a quiet evening into an interesting one.
Build a stylish Fireplace for your house
If you love or have to have a fireplace in your house, why not have one that is stylish to look at. Forget the traditional looking ones and go for the modern design. You can make them out of steel or metal and choose designs like a floral shaped one or even an abstract design. This will definitely add the style element to your house without doing too much.