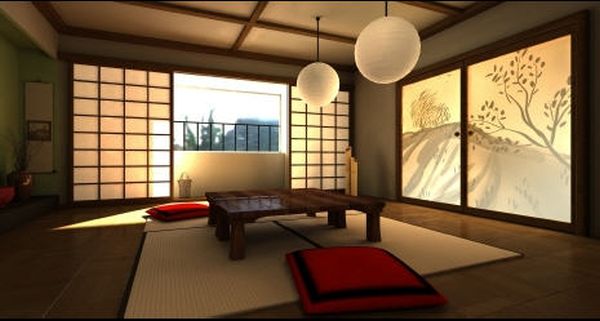 The elegance of a Japanese dining room is its simplicity and rustic appeal. This sets up an ambiance of serenity and tranquility, which acts as a soothing balm for the tired bones after a laborious day and rejuvenates the soul. The neat and uncluttered look of a Japanese dining room casts the spell of warmth and togetherness as you enjoy your platter with your family. Bringing in the essence of Japan in your dining room does not need any skills at all. You need to have the artistic mind in you and the creativity to think. The rest part of it will be taken care of by the tips we have shared here with you.
Color of the walls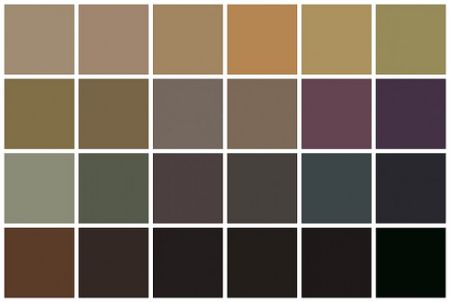 The first and foremost thing in the Japanese style dining room is the selection of colors. Subtle palette brings the authentic Japanese flavor in any dining room. So, neutral shades must predominate in the majority of your dining room walls. Get your pick from shades like white, crème, beige, taupe, off white or cool earthly tones like brown, green, moss and so on. Bolder shades can also be implemented, but reserve them for the largest wall in your dining space or a specialized corner, where you can set up a Japanese vignette.
Japanese Flooring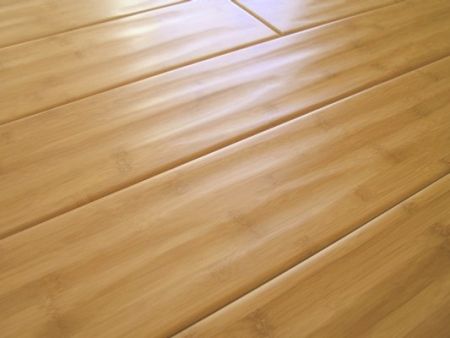 The hint of closer to earth must prevail in the flooring of your Japanese style dining room too. So, marbles and mosaics are never the ideal pick for your dining room now. Revamp the flooring and incorporate rustic bamboo flooring or wooden tiles. The natural shade of the same should never be disturbed at all. Therefore, it is integral for you to retain the natural look of such flooring. You can enhance this look further by applying transparent veneer coating, which increases the longevity of your flooring too.
Create a floor spread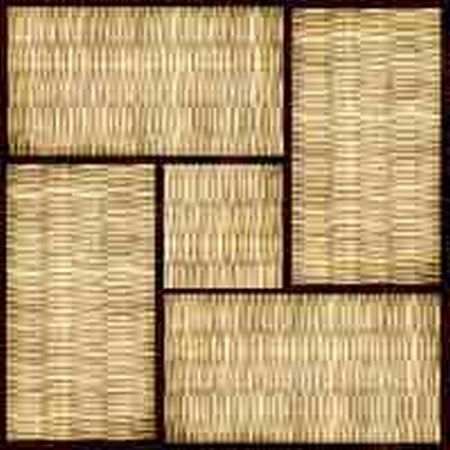 Once you have finished with the flooring of your Japanese style dining room, divert your attention towards some specific Japanese style floor embellishments. The best one among them is the tatami mat. These are authentic straw woven mats of Japan. Some of them have brocade cloth trimmings at the border too. Placing such a mat right at the entrance will work as a throw rug before you head towards the dining section. But mind it, it is customary top walk barefoot on tatami mat or else it will wither away soon.
Decorate the walls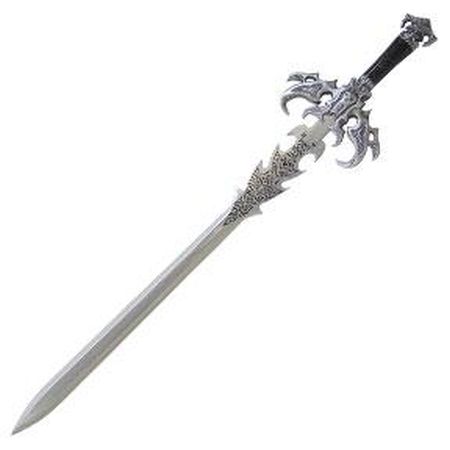 The exact Japanese mood will be created when you decorate the walls of your dining room with authentic wall embellishments. You can set up a simple yet bright cherry blossom tree decal on the brightly painter wall or the one that gets maximum exposure. This chaste wall decal will create interest in your dining area. The Samurai swords or a model Kimono hung from the wall will also add spark top your Japanese style dining room décor.
Japanese dining table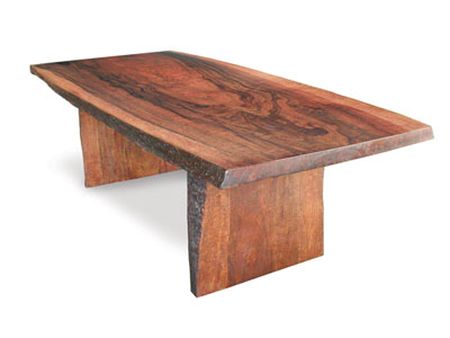 Replace all your pricey and extravagant dining tables with that of the simple Japanese ones. Thus, your Japanese dining table must be very low lying so that it amalgamates well with the authentic décor you are trying to set up. It should be simple and rectangular or square in shape without any gaudy appeal at all. Insist upon straight, horizontal lines and pure wooden base. If you are more particular about the wooden base and wish to have a feeling of pure Japanese dining furniture, get hold of those made from bamboo or cherry wood. The dining table must have black lacquer finish on top.
Sitting arrangement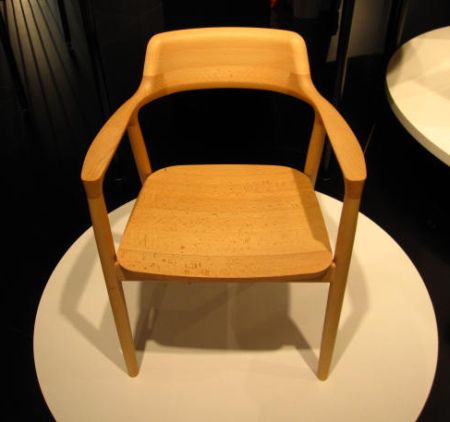 In a native Japanese home, you will hardly find any chair that accompanies the dining table. So if you wish to stick to that décor, avoid chairs altogether to complement your low height dining table. As a replacement, you need to surround the dining table with less fluffy, decorative pillows meant for sitting. But in case you vote for chairs, opt for the ones that have back rest along with sitting arrangements. Be careful to shop for those, which have practically diminished feet. You need to adjust the height of your dining table accordingly too.
Setting up the Japanese dining table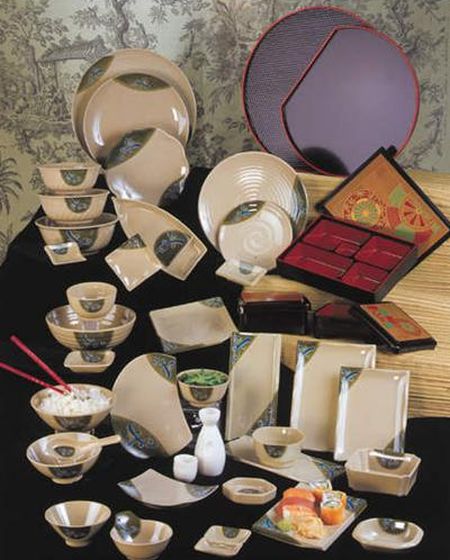 Adorn the dining table with traditional Japanese crockery and cutlery. Look of the dishware, which is made from ceramic or pottery. They must and bear roundish shapes. Earthly tones and juxtaposition of dark and light shades must be prevalent in them with colorful Japanese designs. These must be your casual dining essentials. Reserve some traditional Japanese fine dining dinnerware too, such as the famous sakura blossoms. Basically, Japanese eating accessories include a range of a number of smaller dished meant for rice, vegetables, deserts and proteins, along with a couple of larger serving bowls. The cutlery must comprise of chopsticks. Build up your Japanese dinnerware collection according to this.
Add greenery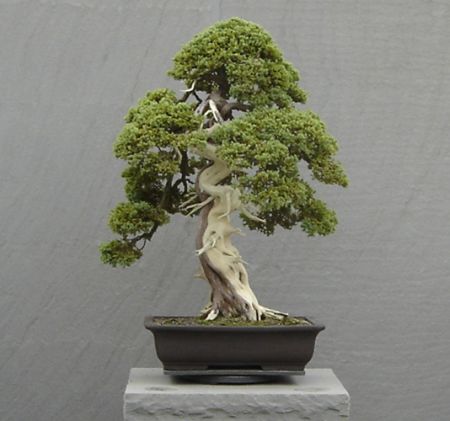 Since nature is the chief inspiration of Japanese homes and the people of the land of the rising sun have an authority in creating bonsai plants, so you have a great scope of welcoming greenery in your dining space. So, a fresh and lush bonsai placed in a strategic position of your dining area, closer to the source of natural light will look excellent. You can also opt for other options like fern, rubber plant and palms that are suited for indoor climate and are as resilient as the hardy bonsais such as oak, bamboo and margosa.
Water fountain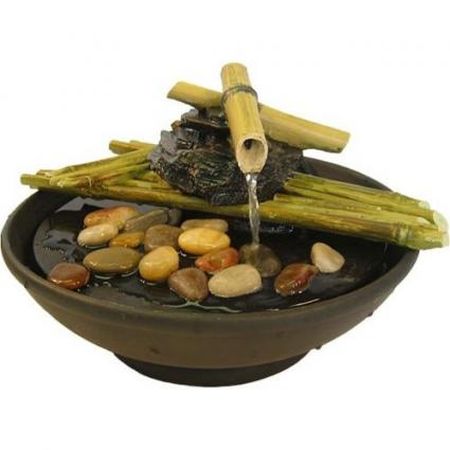 Japanese style homes are inspired by Zen, which means meditation and internal purification. Thus, they believe that installing water detailing inside the home will dispel negative energy and bring in positive vibes in the living area. So, setting up a portable water fountain in your dining area will give the area a really enigmatic lift. The gurgling vibration of the flowing water in this water fountain will soothe your ears and create visual curiosity in your dining area too.
Now that you have already known what the basics of Japanese style homes are, you will never have any problem in giving your dining area the makeover of tranquil Japan.