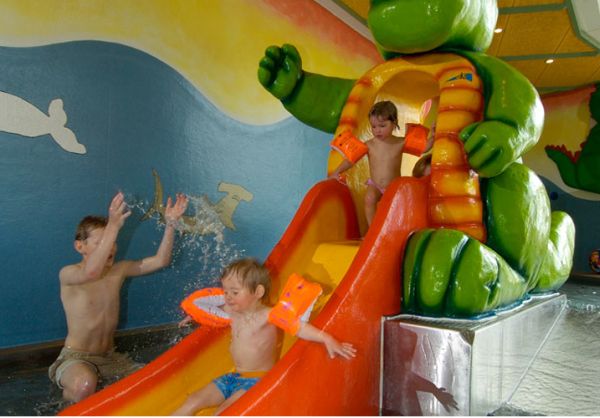 Do you get concerned whenever your kids go out to play? We have a great solution for you this time. Bring your kid's playground indoors. There can be no other better way than this in order to keep your kids under your vigilance without letting them get the slightest hint of it. But you have to be really creative enough in making indoor playground for your kid so that it should be enjoyable. We have some really useful tips. Have a look and create a kid friendly atmosphere at home by making indoor kid's playground.
Indoor water world for kids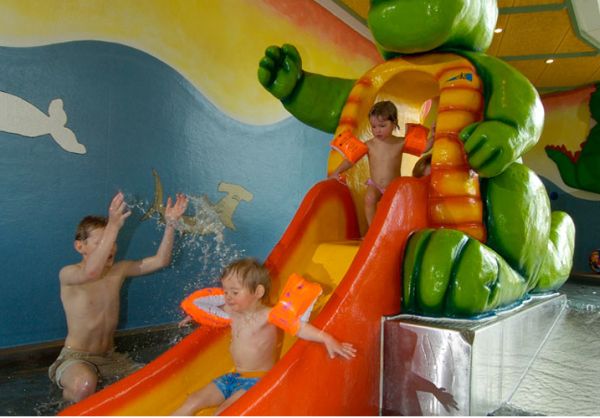 Kids find water sports the most fascinating of all. So, there could not be anything more pleasant for them than an indoor water world. There are array of indoor water games for kids. So, you can run your imagination and create a portable warm water bath. Taking a pleasant dip in this bath under the sun will be really enjoying for your kids. Likewise, how about a personal steam sauna for your kids? Such an option will surely be your kid's precious possession, which he or she will love to show off. Even the kid who hates to take a bath everyday will love to play with these innovative indoor water sports.
Jump around inside the home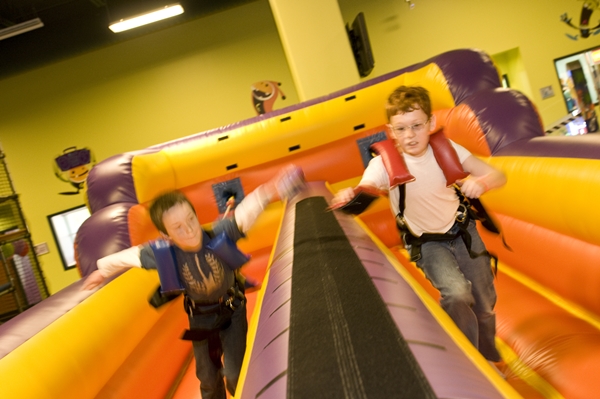 In the urban world where there is an extreme insufficiency of open space for kids to play around, creating an indoor play space will be a treat for them. Jumping and hopping will be real fun for your kids. Indoor play space will have an edge over the outdoor options too as a kid will remain under parental vigilance. Simultaneously, you can be assured that this physical activity will assist in maintaining normal metabolism in the kid's body along with physical and mental fitness. The kid's appetite will also get increased as a consequence. So, you will be relieved from running after the kid every day during meal time.
Indoor iceskating for kids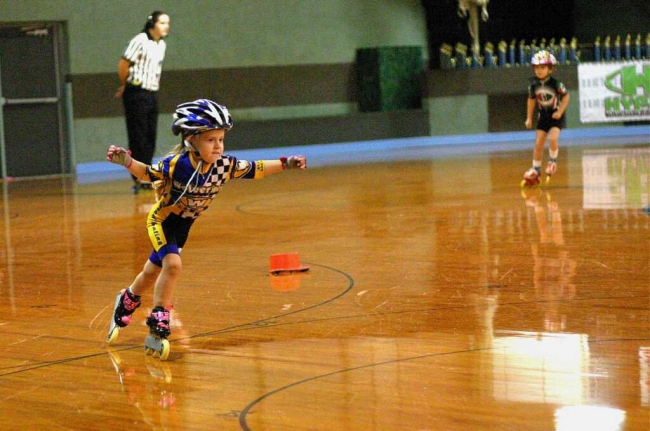 If your preschooler shows immense interest for ice skating you might find it challenging. It is difficult to find a suitable club that admits children of very tender ages. Therefore, you can set up an indoor ice skating for the kid so that he or she is happy. Practicing indoor skating will make the child competent enough to be placed in a good club when the child grows up. Start off by buying the toddler a pair of skating boots. Instruct him or her to walk around the house wearing the boots. Gradually, the child will learn balancing and walking steadily on an iced floor too wearing skates.
Kids swimming at home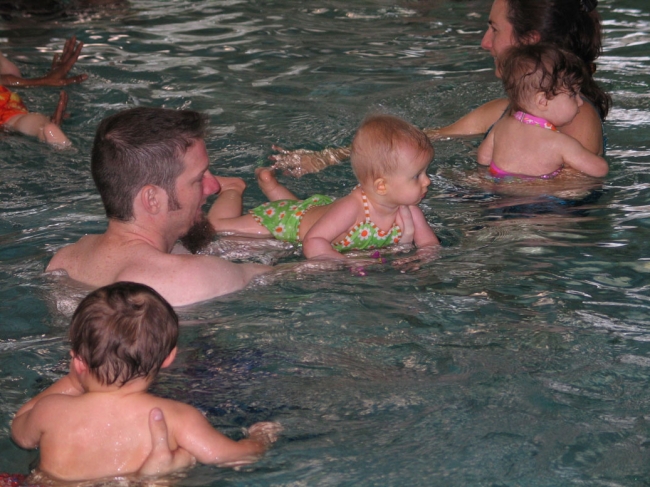 Indoor swimming pool will come as a surprise treat for your kid. There is nothing more appealing for kids than plunging into the clean waters of the indoor swimming pool and spending hours there. This swimming pool will ensure privacy of your child on one hand and you will be assured that there will be no chance of any waterborne diseases on the other hand. Helping your child learn swimming at home will be a convenient option as you will save your time and money in the process. Indoor swimming pool will be a great way to promote overall development of your kid.
Home gym for children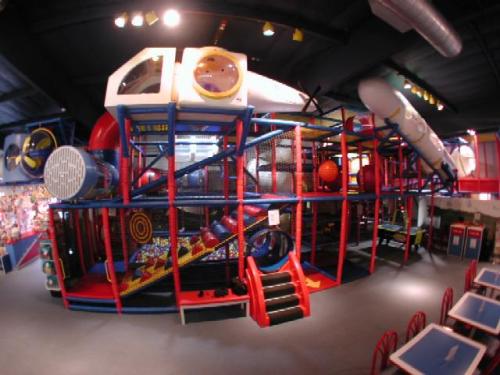 Home gym is one of the popular trends of contemporary lifestyle. A home gym exclusively for your kid will be a step forward in that direction. If you are worrying about your pocket then take our expert suggestion. Simply install some basic things like metal and rope ladder, metal bars, sports rings, ropes and trapeze and see how your child thanks you for your effort. He or she will imbibe the habit of regular physical training too from this project of yours.
Indoor family exercises with kids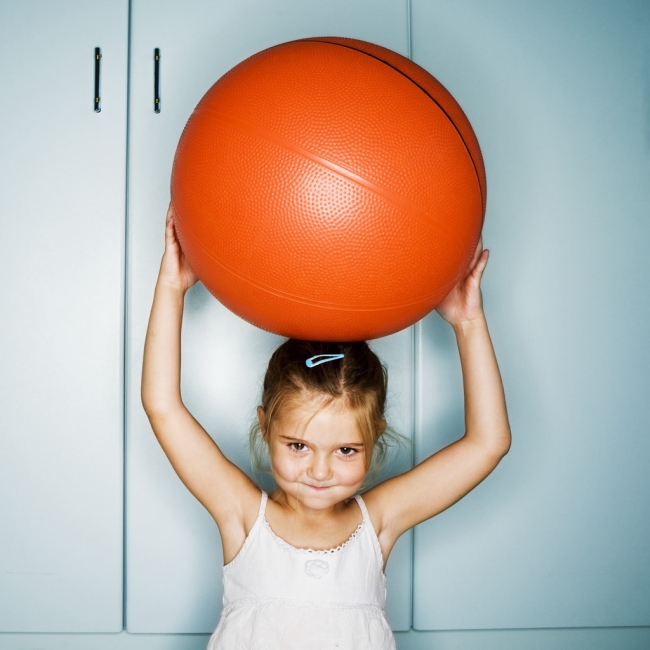 In today's busy life, there is hardly any time to spend with kids. You might be well aware of this and feel pained too. But you might be helpless about it. Our suggestion is to capitalize your daily exercise session and make it a joint family project. Include kids with you while exercising and you will see that your kids will be happier than ever. Moreover, the boredom of exercising alone will also be curbed.
Obstacle races for children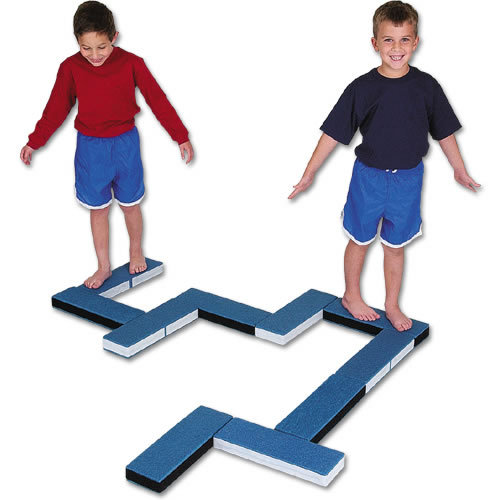 Playing obstacle races at home will lead to an exhaustive physical exercise in your kids. This will be really rewarding as far as their health and fitness is concerned. Moreover, since this game is immensely popular among kids as an outdoor game, so it will be equally entertaining when they indulge in it at home. This fun way of exercising will improve the mental health and concentration power of kids, too.
Balloon volleyball for two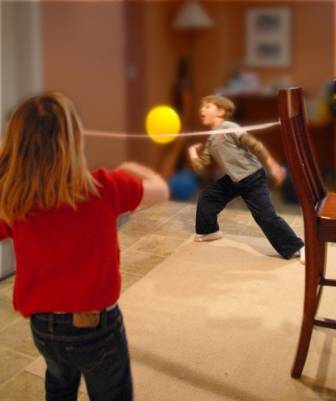 A great way to surprise your kid will be to make a volleyball ground at home. However, you need to be a bit alert about accidents, too. So, replace the usual volleyball with a balloon. Place a used carpet at an empty place in any corner of your home. Hang a rope or string right over the middle of the carpeted area. Ask your kid to call in friends and play this innovative volleyball.
Bed sheet soccer goal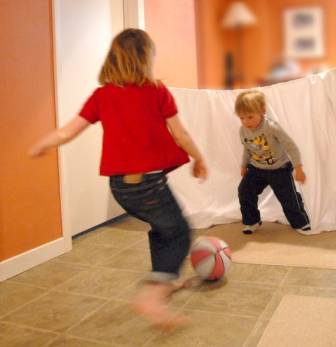 If you have a boy child then an indoor soccer ball tournament will be something the kid will really look forward too. If you seem to be clueless about this idea then our tip is select a corner of a room that is free from much commotion. Create a goal post with a fairly durable but old bed sheet. Now begin your soccer game with your kid and count how many goals each of the teams score.
Bed sheet parachute

We have a really funny suggestion of indoor game for your kid. Get hold of a disposed bed sheet and transform it into a funny parachute base. Kids are innocent. So, they will even love the experience of virtual felicity of this parachute game. Make it more realistic by directing them to hover the bed sheet as they play with the parachute balloons. They will be immensely happy to see how the parachutes jump and so will you when you see your blissful children.