Scandinavian design is characterized by simplicity, functionality and minimalism. The design has emerged as one of the most recognized home design around the world. This design style gained its popularity back in the 1950s. The Scandinavian decor excels in both simplicity and making living space more cozy and warm.
The renowned Scandinavian design focuses on clean lines, flawless artisanship and elegance. We will discuss some tips and tricks to make your Scandinavian interior more appealing and stylish.
Colors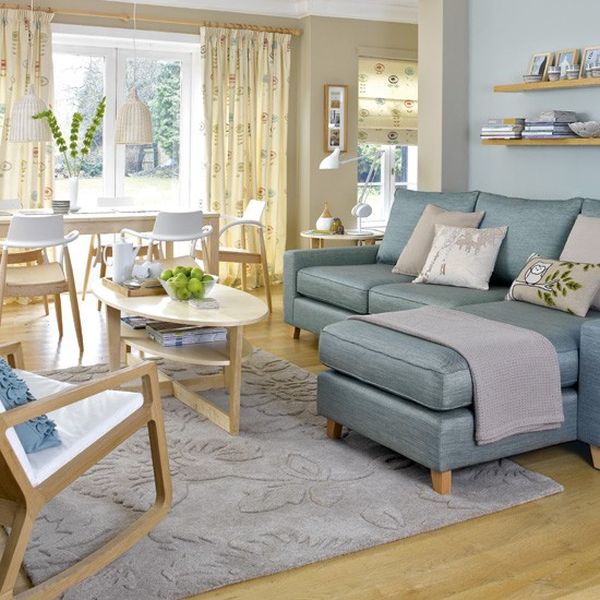 Scandinavian design associates itself with colors such as white, gray, brown and black. The design combines these colors to create a clean and calm look of the living space.Designers have introduced other colors like dusty pink and sea green to add more flexibility in color combination and available choices. A typical Scandinavian decor has white walls so that furniture and art of the space dominate the space.
Flooring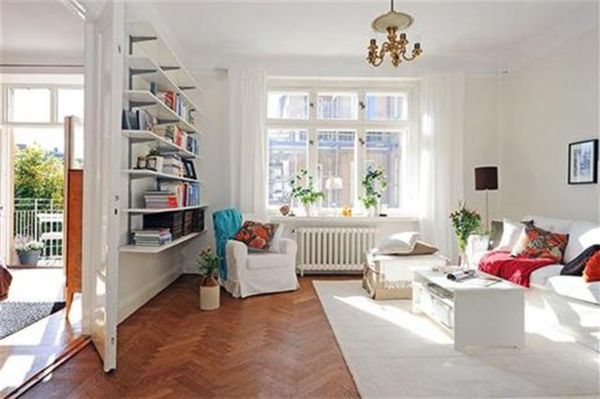 The flooring of Scandinavian design does not implement wall-to-wall carpeting. Instead, it uses hardwood for flooring, which may either be painted in a white color or left in its natural color. Use of wood in the flooring contributes in expanding the space and makes space bright. Apart from rooms, the bathroom has heated tiles for a warm underfoot experience in winters.
Finish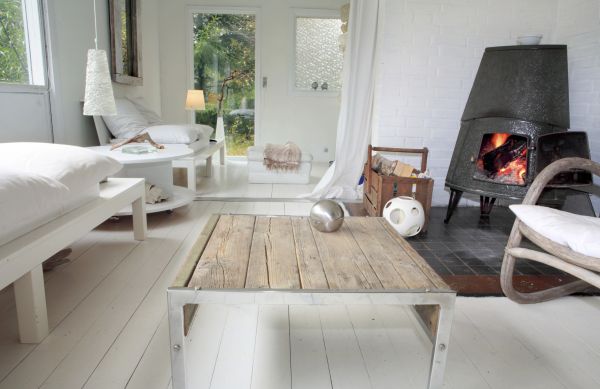 Use of wood in Scandinavian design not only limits to flooring but also includes beautiful wood furniture such as dining and coffee tables. Use of metallic finishes in lighting and accent pieces are also trending. Use of decorative copper and brass pendants and sconces is a good way to add more shine to a Scandinavian decor.
Window Treatments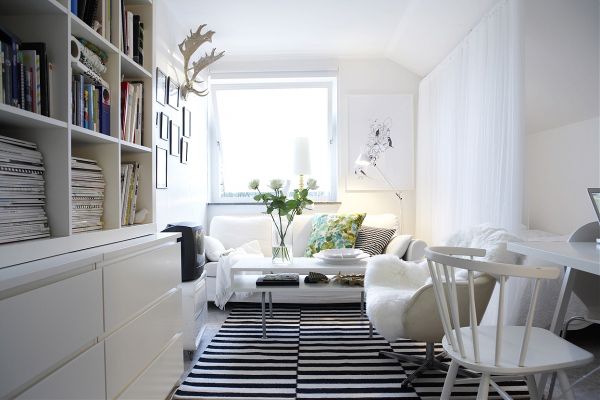 The Scandinavian design supports the idea of inviting in as much light as possible. Therefore, the windows left uncovered in most cases. However, you can use light fabrics like linen and sheer to cover the windows. These windows illuminate at night and looks like a beautiful postcard.
Clutter-free interiors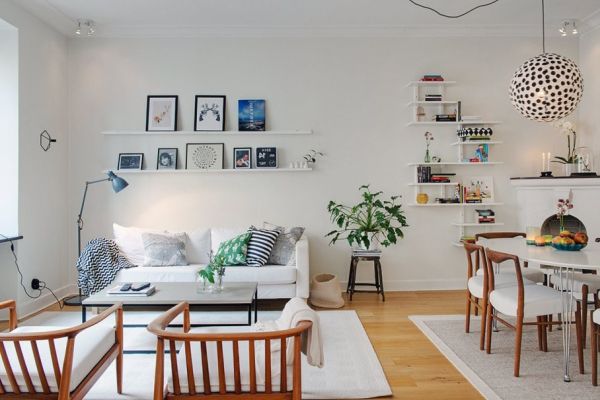 The Scandinavian design incorporates an interior, which makes proper use of available space and avoids unnecessary clutter. You can use cabinets and shelves for storing stuff and thus avoid messing up the room space. The only intention of this design is to keep the living space clean and visually relaxing.
Eco-friendly aspects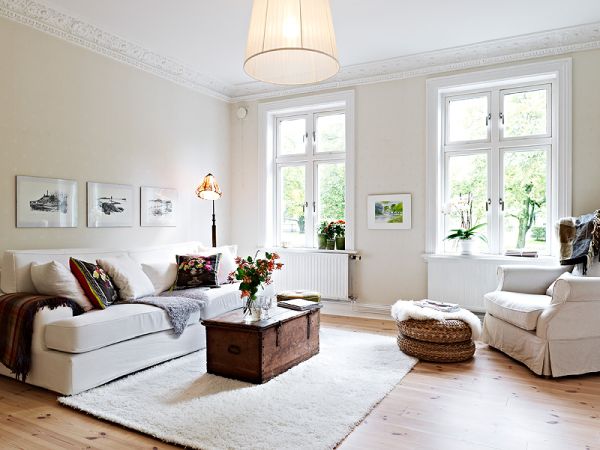 Adding eco-friendly aspects to the Scandinavian design is a common task. Use of triple-glazing, proper insulation of walls and roofs, installing ground source heat pumps are some of the common standards practiced in Scandinavian decor style.
Furniture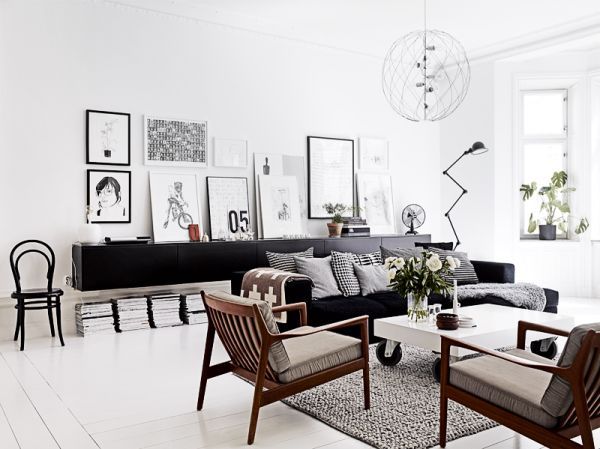 Furniture with clean lines is the best option for a Scandinavian decor. Sofas, tables and chairs with smooth round edges and natural hues, which have been inspired by the mid-century style and perfectly match this decor. Scandinavian design has also known for its innovative and functional interior design. Using multileveled and sized wall shelves is a common trend in this decor.
Corner fireplace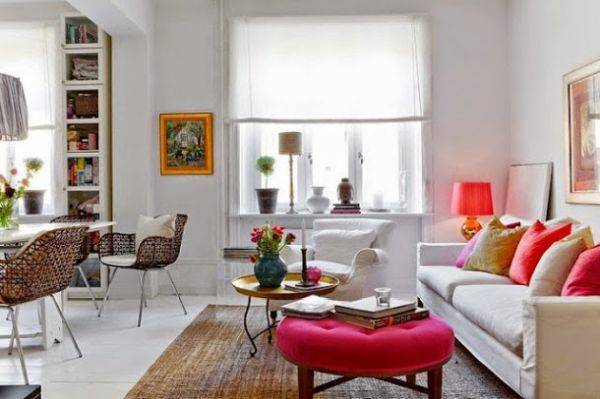 Scandinavian winters are much colder than the winters in other European countries like the UK, where houses and apartments have an original fire in the living room. The fireplaces in the UK are usually the focal point of a room, whereas, the Scandinavian fireplaces are simple columns, which are commonly present in the corner of a room. The designs of Scandinavian fireplaces have inspired themselves from the 19th– century fireplaces and uses beautiful tiles for their finishing.
The Scandinavian design has bold patterns that can work beautifully. Moreover, the design signifies the simplicity and beauty. All you need is to keep the above tips in consideration to have a perfect Scandinavian decor for your home's interior.