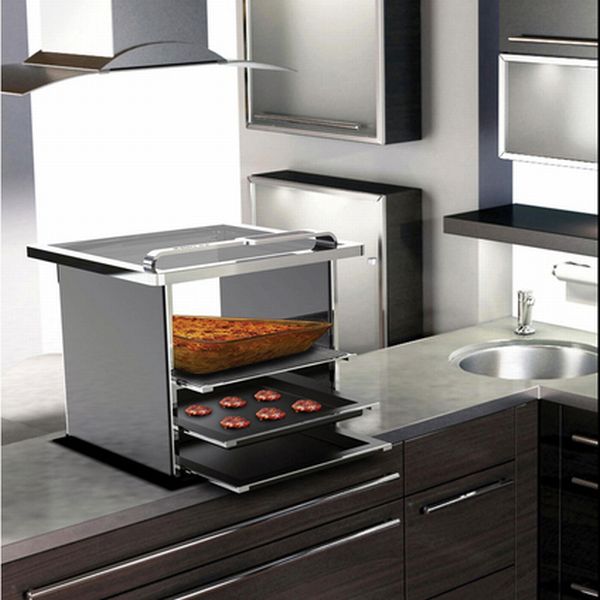 Designer/Manufacturer
Overview
With people getting more and more calorie conscious each passing day, they certainly need a device that can constantly remind them of their calorie intakes and quality of food to keep a check on their health. Keeping this holy aim in mind, Serbia based designer Milan Rankovic has come up with this brilliant idea of Caloriex.
What's unique
Caloriex is basically a built furnace concept that keeps a check on calories, fat and proteins input. Furthermore, it even advises the user about the recommended amount of nutrients to grasp in. In addition, it also allows the user to prepare three different meals at a time that can be easily controlled by an internet enabled mobile phone or laptop.
High Points
Caloriex comes with many interesting features that ease out your daily cooking and health related issues. The 'time' option offers you the liberty to set the time needed to cook or bake the food according to its requirement.
The 'connectivity' feature gives you the opportunity to have access to the internet. You can send a message to Caloriex through your cell phone or laptop to cook the meal even in your absence.
The 'calories' option allows you to measure your daily calorie, protein, carbohydrate, fat and protein intake. It even tells you about the nutritional value of the meal you prepare in it.
Apart from these unique features, it also has 'calendar' and 'temperature' options that certainly make this an appliance of the year.