After redesigning thermostats and other devices, the Fuseproject design studio decided to reinvigorate the set-top-box. For eight long years, the Fuseproject worked with a French TV brand Canal+ to bring 'Le Cube S' to life.
Le Cube S- the latest iteration of set-top-boxes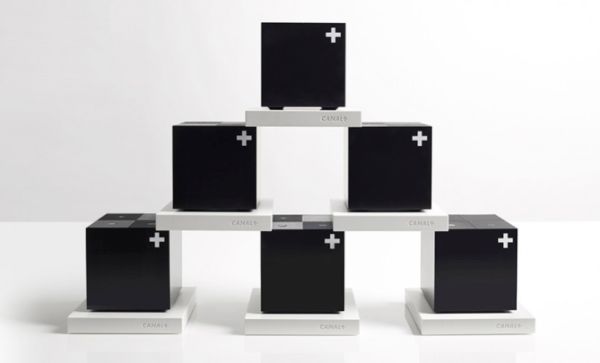 Owing to the use of the state-of-the-art technology and eight year long efforts of the Fuseproject and Canal+, the Le Cube S has emerged, which is capable enough to change the definition of set-top-box. The tiny black box is stunning to look at, which will make it no less than a focal point of your room décor.
Measuring 8x8cm, it fits in the palm of your hand because it is not even quarter the size of the conventional set-top-box. Such a reduction in size without compromising with the operational capacity of a set-top-box was a big challenge for the designers. They managed to achieve this target by removing the hard drive and by installing it in the accompanying white stand.
The aesthetic appeal has been given quite an importance, or you can say majority of importance while designing. The Le Cube S, which is a modern update of traditional set-top-boxes, is gorgeous and stylish to look at. The matte black surface and its invisible display add a certain sophistication and mystery to its appearance.
Full color LCD display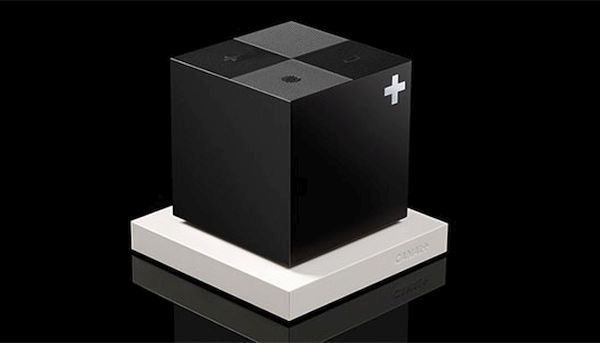 The full color LCD display is only visible when it is in use, and quite willingly blends into the body of the set-top box when it is not in use. There are no lines between the display screen and the product. Unlike traditional set-top-box display screens that display only the current channel number, this screen displays channel logos and program notifications as well. Once the product is switched on, it is like a magic seeing such a colorful and vivid display of logos on the screen.
Coming to the other flattering details, the textured pattern on the top of the cube is another feature that adds to its beauty. Four squares with opposing perpendicular lines that hide power, plus, and the minus button of the set-top-box. These buttons match with the existing Canal+ user interface. Besides these signs, the iconic white Canal+ logo on the corner of the cube also matches the existing one.
Canal+Display is a redesigned set-top-box with new features and a new sleek look that will make your interior décor all the more stunning.

Source : DesignBoom.Com