When asked many homeowners confess to love the bathroom most among all the rooms in their home. The reason for this is simple. It is the only place where you can enjoy a relaxing time, contemplate and be completely alone. The décor of this special part of your home has to be extraordinary yet soothing to the senses.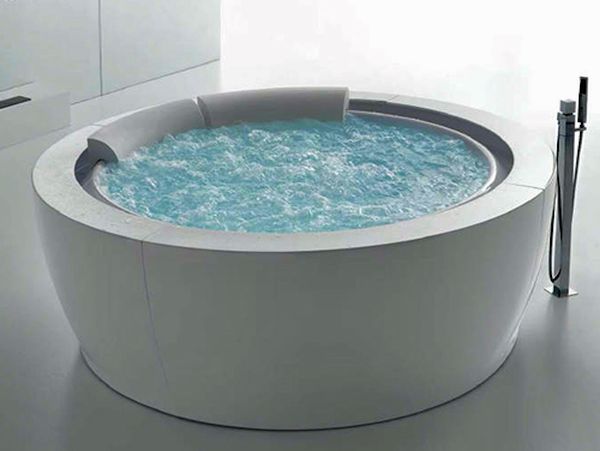 A round bathtub can easily elevate the luxury quotient of your bathroom but decorating your bathroom around it can pose a few challenges. If you don't plan the décor of your bathroom carefully then it may look clustered. Read on to find some chic yet simple décor tips for decorating your bathroom around the round bathtub.
Raise a platform for elaborate luxury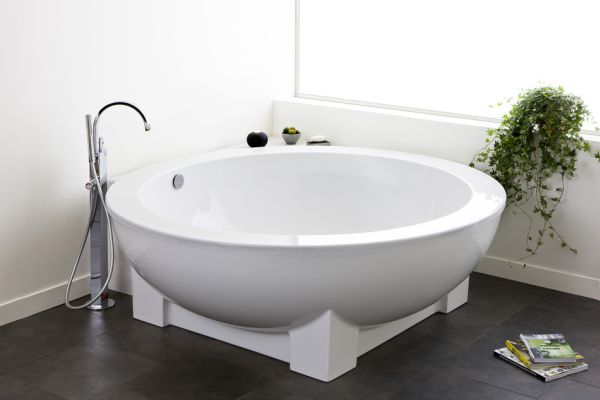 Do you want the taste of regal opulence in your urban bathroom? Create a pedestal or raised platform for the round bathtub. It is best if the bathroom wall right behind the bath tub is curved.
You can also use a round false ceiling design with ornate chandelier just above the round bathtub. If you use white or grey marble in the bathroom then create aesthetic variety by choosing a dark shaded wall to wall vanity. The wall of the vanity unit should have same colored stone or wood finish.
Understated opulence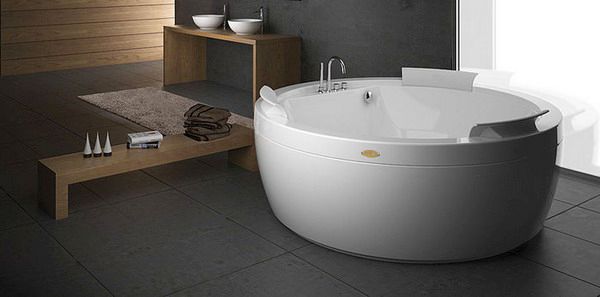 If you are someone who loves classic design and décor then understated opulence is the way to go for your bathroom décor. Use cream or beige colored marble on the floor and also paint the ceiling in a similar shade but keep the walls darker.
Smooth brown tiles or stones in a naturally darker shade will heighten the classic appeal of your bathroom. The stark white round bathtub will sit at one end of the bathroom. Wall to wall mirrors to reflect the lights will create the ideal ambience for bubble bath with champagne.
Contemporary classic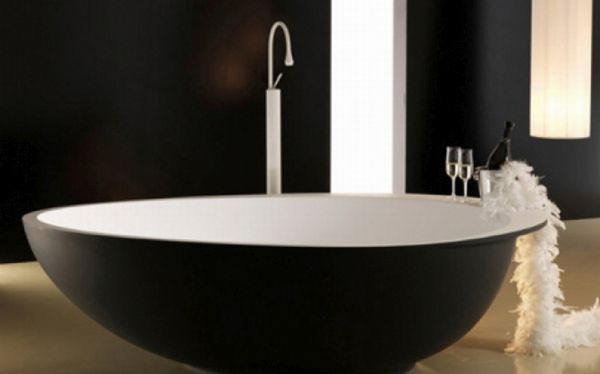 Relaxation is what a bathtub is meant for. How will you relax if you have to get out for finding your bathing luxuries like essential oils, sea salts, body butters, moisturizers and body shampoos? You can create a couple of steps to reach the platform where the bathtub is. For privacy use a partition and create an easy to reach wall rack or open shelves for storing your bathing necessities.
Rustic splendor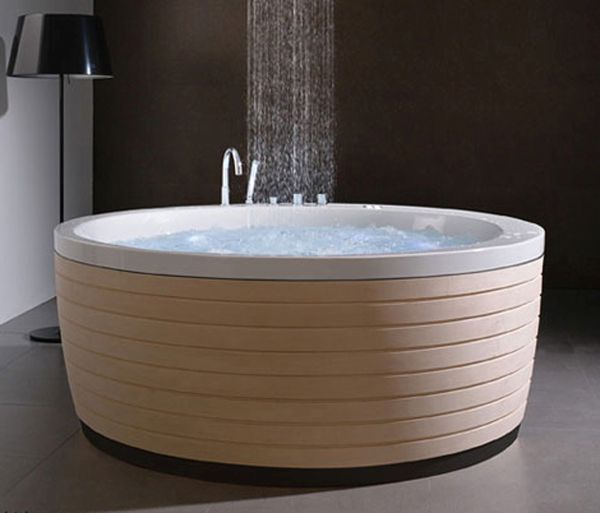 If you want the décor of your bathroom to go well with the rustic décor of the rest of the house then you can install a round cedar bathtub. The cedar bathtubs are usually 3 feet or more deep and look great with wood flooring. Open shower system just beside the bathtub will be convenient. To make your rustic style bathroom stand out use a specially made bottle wall behind the cedar bathtub.
Simply Urban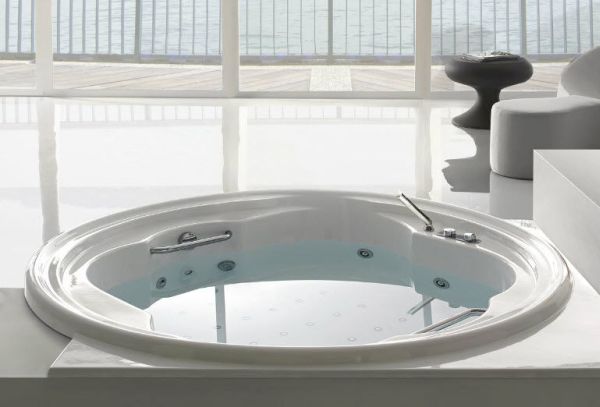 If you live in an apartment or house with little space for elaborate renovations then choose a small round bathtub or soaking tub in a square deck. This kind of bathtub will work even in long and narrow bathrooms. Floating vanity will help in saving space. Simple lighting and light shades like beige, white and light gold will make your bathroom look beautiful and not cramped.
Go black and white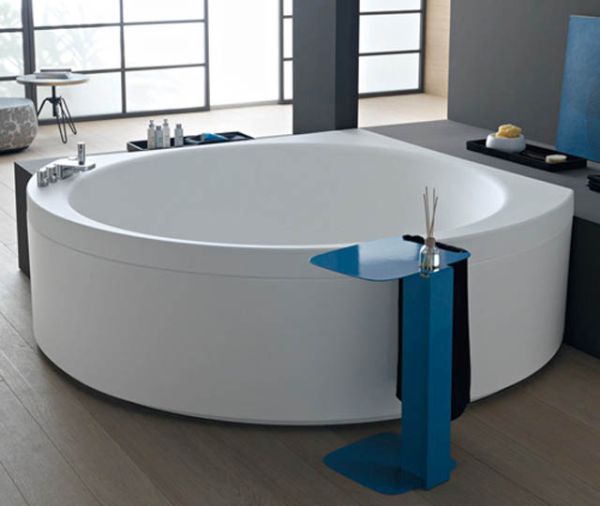 If enough natural light comes to your bathroom use black stones on the floor on the deck of the bathtub. Also cover half of the wall with black tiles. The rest of the walls and the ceiling have to be snow white. The salt and pepper color scheme is bound to make your bathroom look unique. Sleek vanity unit complements this type of décor the best.
Decorating a bathroom to suit a round bathtub is an act of balancing. The different geometric lines should not overwhelm visual perception. Use opulent yet classy décor to make the most of your bathroom.