A foyer in a home has to be an amalgamation of beauty and function. It has to be beautiful, as it is the first thing anyone who comes to your home sees, so it has to be worthy of leaving an everlasting impression. It has to be functional and hospitable as it serves as a space that welcomes you and your guests, and allows you to keep things like umbrella, bag, coat, keys and more. Entryway essentials are what help making it beautifully functional, and here is a list of all those essentials:
Ultra-absorbent mats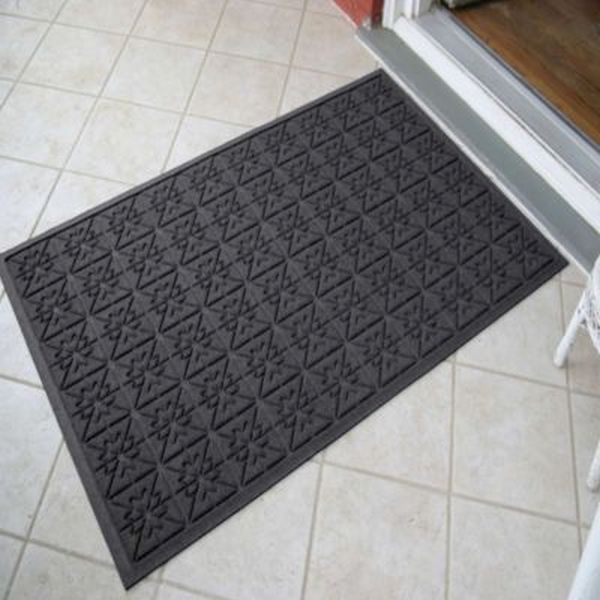 Ultra-absorbent mats are a must-have for every entryway, and you know why. Someone comes in to your home with dirty shoes and a wet umbrella, you can imagine what consequence this can have but not when there is an ultra-absorbent mat there. They can open their dirty shoes on it, and put their wet umbrella there as well, and it traps water and dirt keeping your floor clean and dry.
Make a statement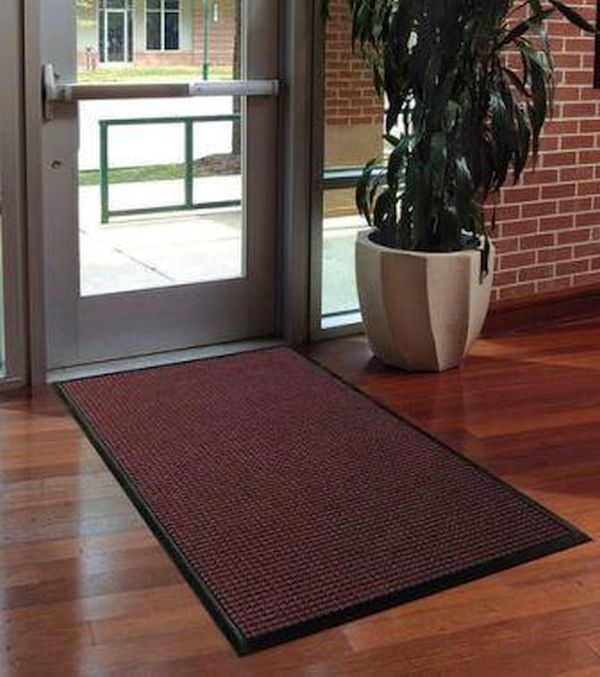 As we have already mentioned that, an entryway has to be smart and stylish, so you must know how to make a statement in this particular place of your home. You can do this by bringing interesting elements to the décor and keeping them in an utmost organized manner.
For the storage baskets, you can try out using baskets made of wood, natural materials and some other materials just to add a unique element to your foyer. Same goes for the hooks, mirrors, tables, benches, planters and rugs also, keep it interesting.
Clear and transparent materials are the key
If you have a small foyer, you must go in for some essentials made of clear and reflective materials. Consoles and tables made of glass or Lucite are ideal, as they create an illusion of a bigger space. Place a glass table in your cramped entryway; you will realize how well it serves your purpose without interfering with the small space a wee bit. Besides, they are so glamorous that they are certain to make your entryway stylish.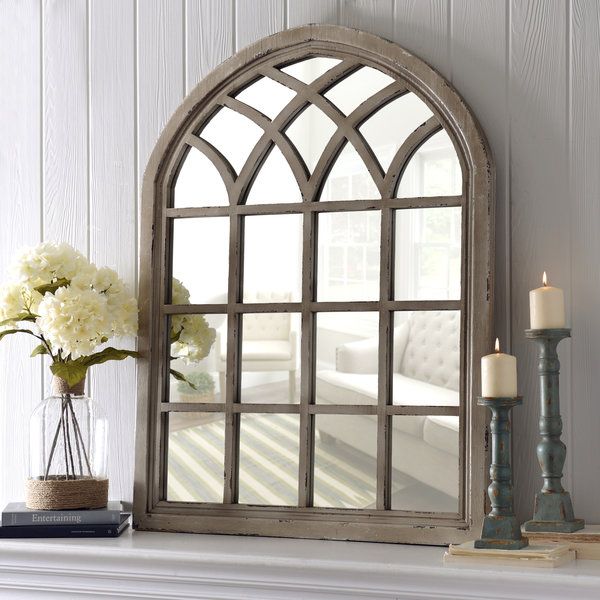 Make sure you hang a decorative mirror in your foyer that will serve a number of purposes for you. It will add glamour to the foyer, while making it look bright and big. Moreover, it gives you an opportunity to ensure you are looking your best just a moment before leaving out.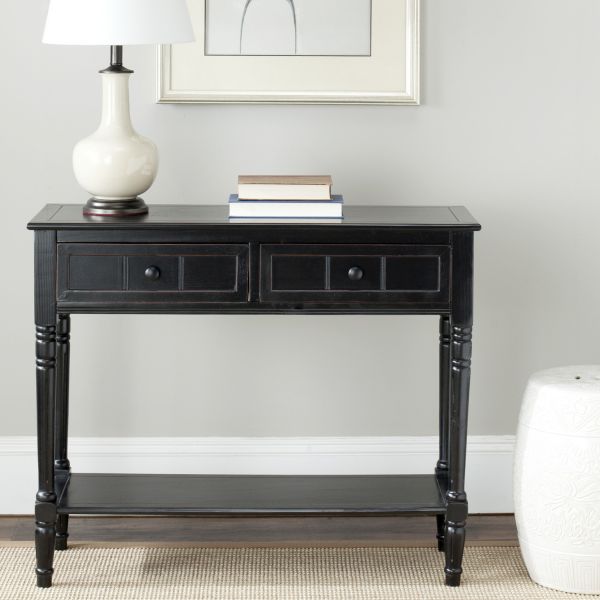 Table is an entryway essential and its size depends upon the size of your entryway. If the space is narrow, you should go for a narrow wall table made of wood or metal. Place them on the sides and use them to keep keys and other things as soon as you enter.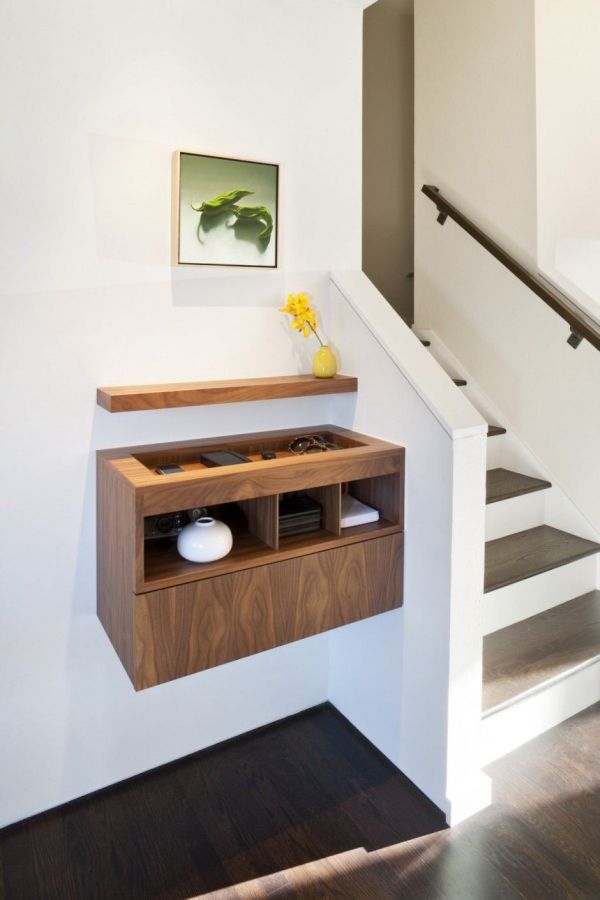 If you do not want to use floor space of your entryway, you can install some floating furniture. Floating consoles and shelves are ideal choices. They double the storage space, as you can use them to store things inside and below them. Hang a floating mirror with shelves on the wall, and use the space below to hang umbrellas.
Baskets, crates and hooks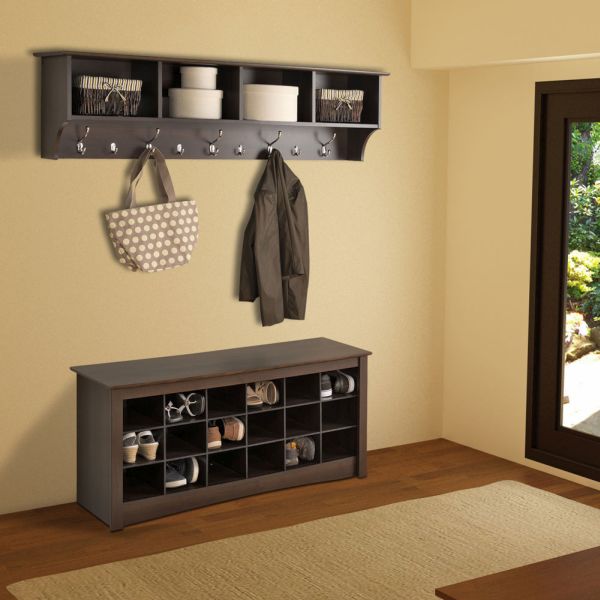 An entryway has to have a good storage capacity, so baskets, crates and hooks are essentials. Hang fancy and creative hooks on the walls, which you will be using for hanging keys, coats, bags and umbrellas. Add some baskets that will hold stuff like books, umbrellas, bags, magazines, scarves and a lot other things for you. Stack some crates in your foyer to add creativity, functionality and flexibility to it.
To make an entryway beautifully functional, entryway essentials play an integral role. They make a foyer welcoming; add to its warmth and its functionality.