It is not just you, but many others also who end up having their garage in utter chaos after some time. It is because majority of people fail to find a way that could help them keep their garage neat and clean. People find it to be an easy target that they can use to dump anything they feel does not fit in their stylish home. To declutter your garage and to keep it tidy all the time, just follow the following easy yet effective tips and tricks:
Magnetic holder for tools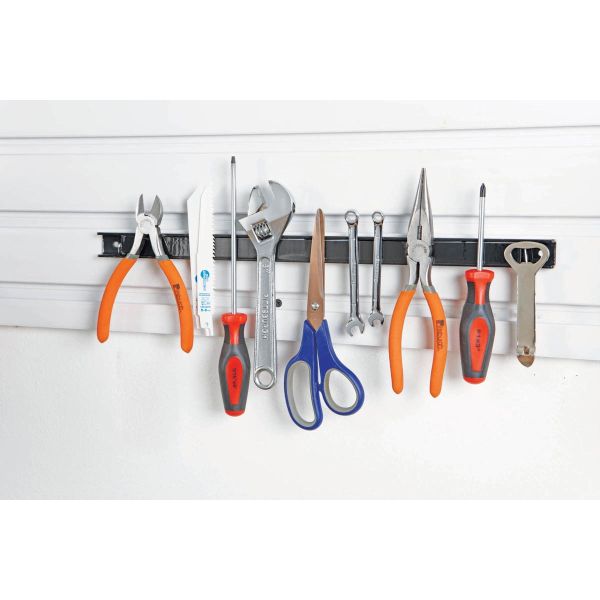 Usually, a garage has a wide assortment of tools such as wrenches, screwdrivers, screws and drill bits. Every time you require them, you have to search through the drawer that is time consuming. Having them at an arm's reach will make things easy, and an ideal way is to hang them on a magnetic holder. Hang some holders on the wall, and have most of your tools, which you use quite often, hanging on magnetic holders. It makes your work easy and helps keep a garage tidy and organized.
Enhance wall storage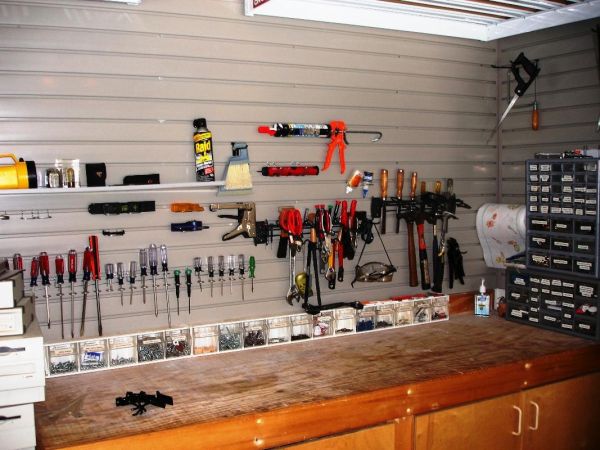 Not many people own huge sized garages; still they manage to keep it organized. A common and an efficient way is to exploit the wall storage. Having majority of the items up on the wall, you will have a free floor space. That space you can use to park your car without any interference of the stored items.
Smart storage for balls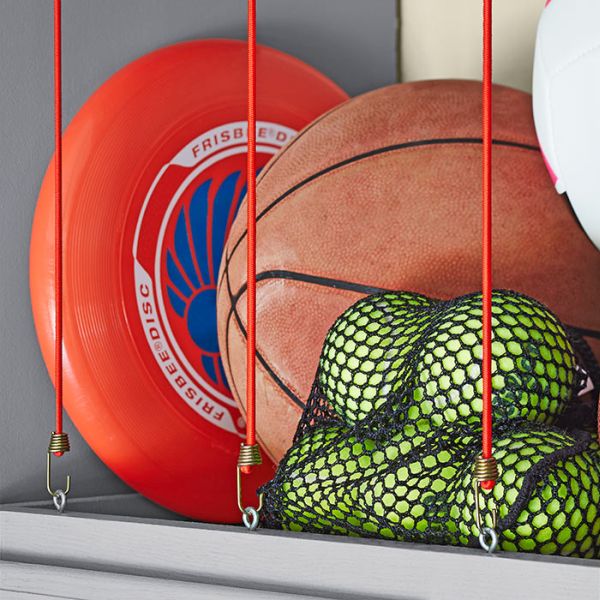 Your kids come back home and throw their basketballs, footballs or baseballs just about anywhere in the garage for there is no designated space. You need to come up with a superb idea that you and kids will love, as it will allow you to store balls in a stylish manner. You can come up with fancy basket storage, an unusual wall rack or old trunks or boxes repurposed as ball storage.
Tin can storage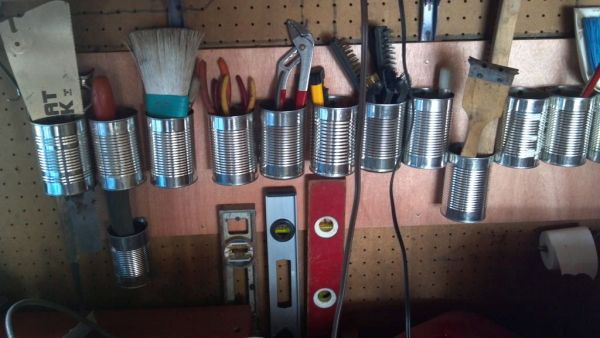 Start storing those tins, as they can make for cool storage items. You just have to make them look pretty by painting them or simply covering them with sheets of decorative papers. Hang them on the wall, simply place them in a corner filled with tools, brushes, or just about thing you want to store in them.
Creative storage solutions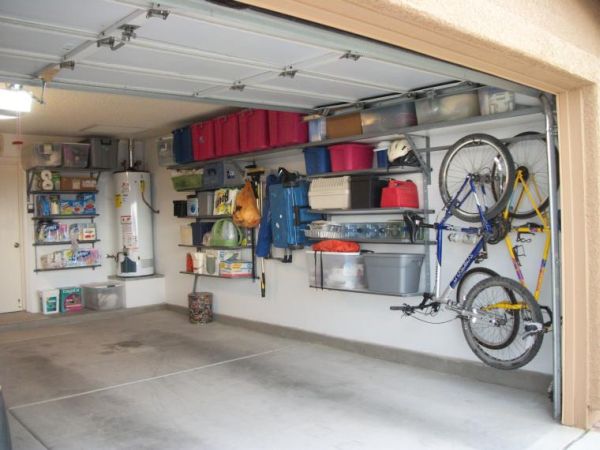 A well organized garage is one that has loads of perfect storage solutions and that looks beautiful. For such a garage, you ought to have storage options that look lovely and are functional altogether. For instance, you can have a number of metal shelves hung on the walls, with plastic totes placed on them. Plastic totes are inexpensive storage solutions that eliminate clutter and chaos from a garage. You can label them if you want, or else use the transparent boxes enable you to make out things stored in them.
Screwdriver rack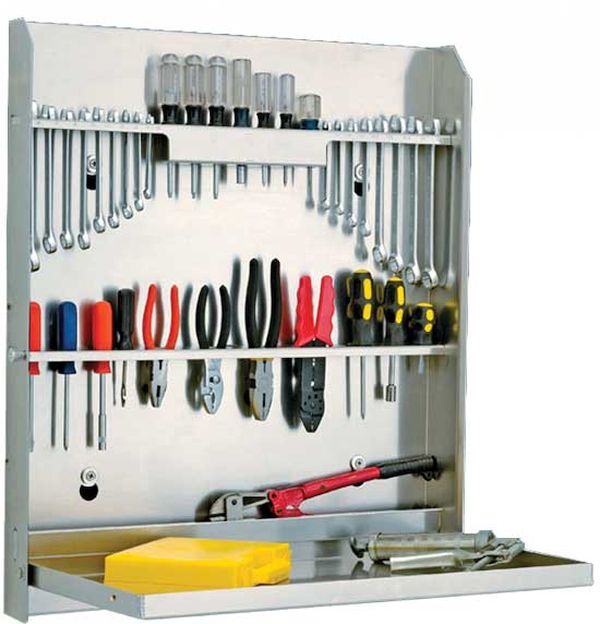 Every time you require a screwdriver, you have to searching for it long and that bugs you. You should hang a screwdriver rack on your garage wall, which will solve this trouble once and for all. Making it is so easy, as you just have to drill a few holes on a piece of scrap wood, and hang it as if you would hang a shelf on the wall.
Steel pegboards for tool storage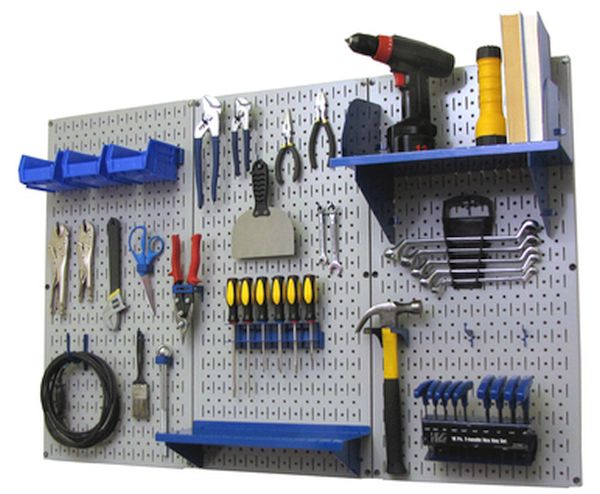 An inexpensive and highly functional solution is steel pegboards that help keep tools organized in a garage. Mount pegboard with some steel hooks on it, and there you have such easy and efficient tool storage in your garage.
One need not spend a good deal of money and efforts in order to have a well organized garage. One simply needs to follow easy tricks and tips that help keep a garage far away from clutter and chaos.