A house that has an entryway offers a great entry to the guests and things seem so comfortable that way. On the other hand, homes having their main door opening directly into the living room appear awkward. If your home does not allow you to have an entryway, you can always play smart and create an illusion of having one. Here are ways you can consider that will enable you to create the entryway illusion with some strategic purchases and placements.
Strategic placement of your furniture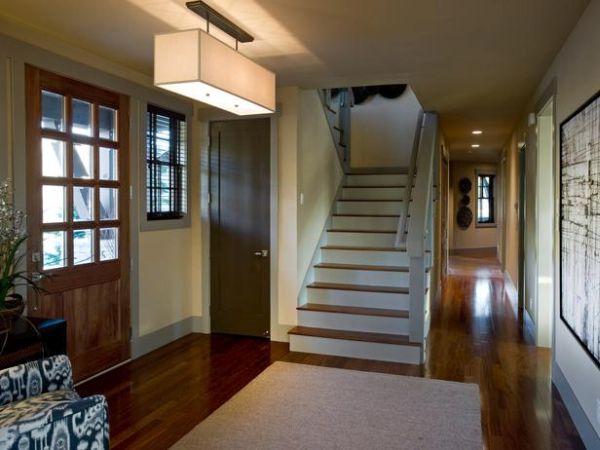 It is all about creating an illusion and a strategic placement of furniture does it best. You are supposed to arrange furniture in your living room in a way that produces a feeling of an entryway. Place a sofa or chairs, their back facing the main door, or in a way that they create an alley behind or creates a sense of separation. The alley can serve as a small yet efficient entryway.
Get the hang of a corner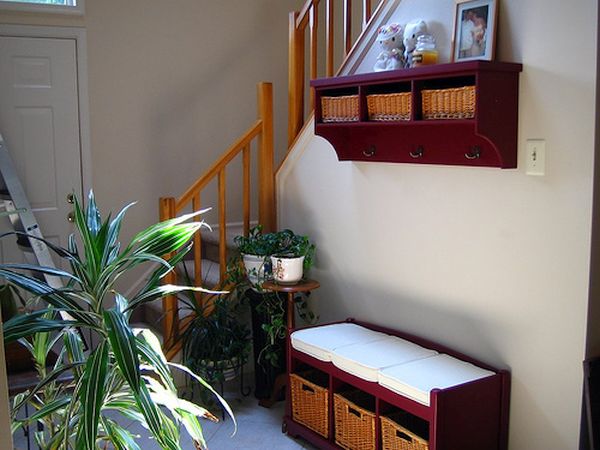 You need not get involved in big changes to create a foyer in your foyer less home but a few simple and easy changes can work wonders. If there is a small corner close to the main door, rejoice, because you can transform it into a foyer. Place a table with a bowl for keys, and some hooks on the wall for hanging coats and umbrellas. A small storage to store shoes is must. You can place a stool with a storage as well, your guests can sit, open their shoes, store in the storage beneath.
Hooks, baskets and tray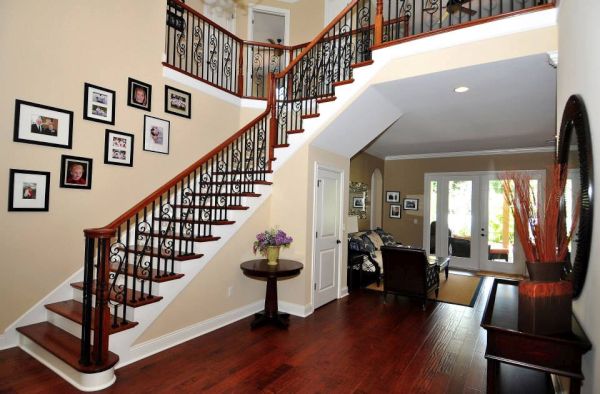 Even if there is no small corner close to the main door, with the help of hooks, tray and a basket, you can still create a foyer illusion. Hooks on the wall close to the main door will allow your guests to hang their coats and bags on them. The big tray on the ground will keep their shoes in place and neatly. The basket will hold umbrellas for them.
Double-duty things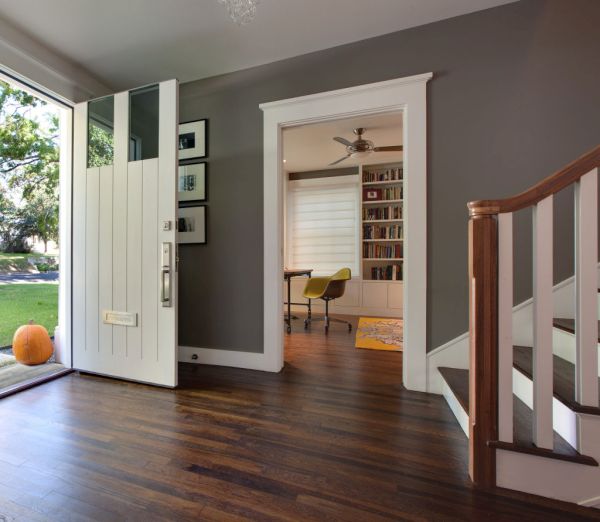 As the space is less and you are supposed to make a foyer that does not appear suffocated, you need to think of things that are multipurpose. A bench you place in a corner can have a storage rack to store shoes; the hooks that you hang on wall can have a shelf that can hold additional things. Likewise, think of multiuse additions that help make a neat and a space efficient foyer.
Make the foyer space standout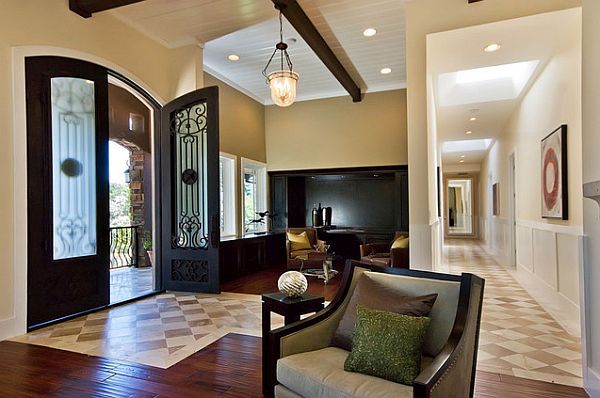 As you are trying to transform a part of your living room into a foyer space, you are required to put in efforts that can help make the space stand out from the rest. By this we mean, the space that you intend to use as a foyer should not look the same as your living room but different. Nice wallpaper can help you with this, a wall art that suits an entryway theme, and like. It will separate the foyer space from the rest of the living room, and your home would no more look inappropriate without a proper entryway.
Be creative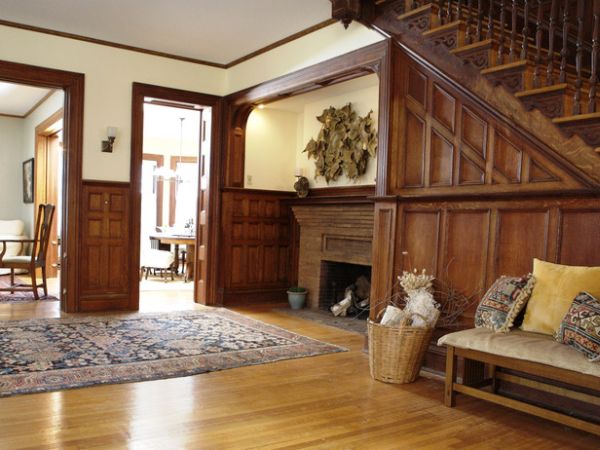 Creating a foyer in a foyer less home is not that tough but making it charming and attractive is certainly tough. You need to put in extra efforts for transforming it into a space that looks nice, serves the purpose well, and does not make you and your guests feel the absence of a proper entryway.
Entryway serves as a break where you and your guests can hang their coat, drop keys, keep a bag, or take off their shoes. If you cannot have a big entryway in your home, you can always put in efforts to create a small corner that serves as an entryway.