You little bundle of joy is bound to arrive in a few months and you are so busy doing all the preparations. You feel the stressed and nervous while designing a nursery for your baby because you do not want to settle with anything but the best. Out of the many elements of a baby nursery, the changing station is the one.
Its size and design should be such that could hold your baby and all the necessities with utmost comfort. Besides being comfortable, you would like to have a changing table that is stylish and beautiful to look at as well. Here we have brought for you some changing table hacks and examples; you can consider and probably get for your own bundle of joy.
Tips to make a stimulating changing table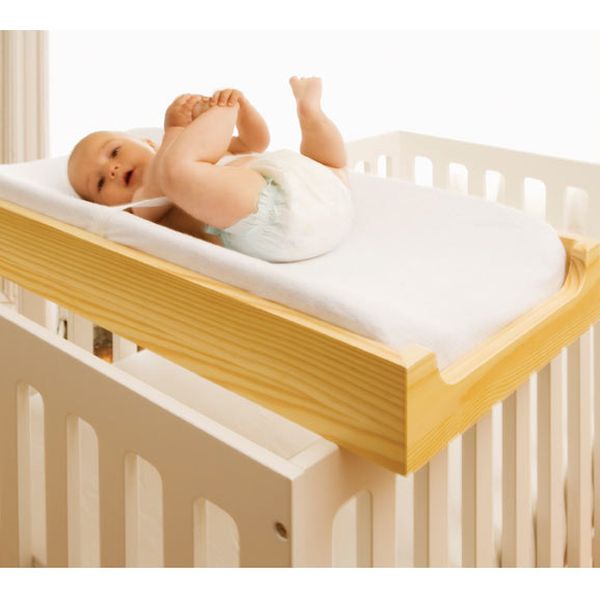 You put your baby on the changing table to change their clothes and diaper, so it has to be comfortable and stimulating. It is a good idea to arrange for a changing table that is colorful and pleasant, which makes you and the baby feel pleasant while doing all the changing stuff. Here is how you can achieve this:
Use bright primary colors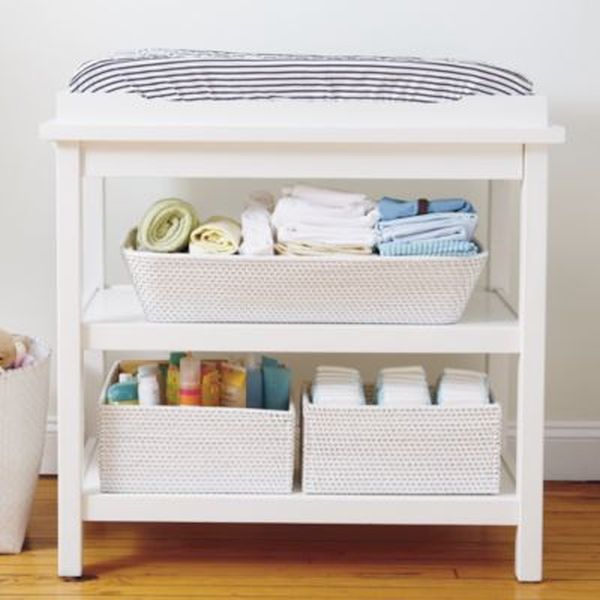 Babies feel good watching at bright primary colors, so give the changing station one of those colors, and the walls and other accessories in the nursery as well. This will make your baby feel good and he will not get cranky while your change his diapers and all. Moreover, the nursery and the changing station will stand out owing to the use of bright and pleasant colors.
Light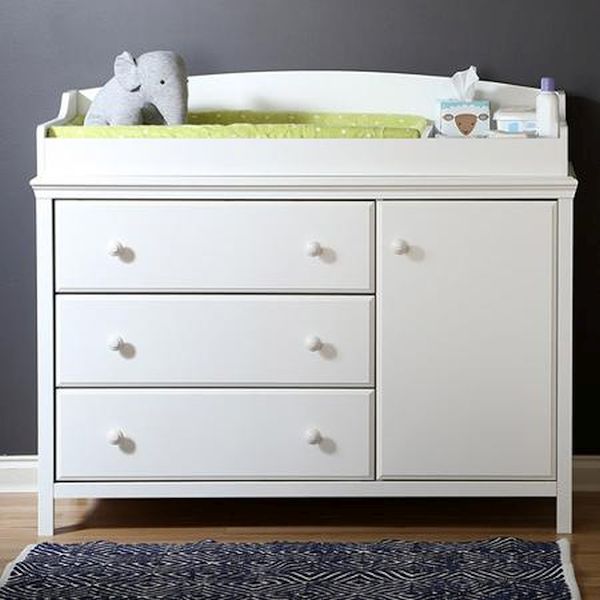 The area should be well lit, so that you baby feels distracted and does not pay much attention to the changing going on. This is one wonderful tactic to keep babies far away from getting cranky.
Music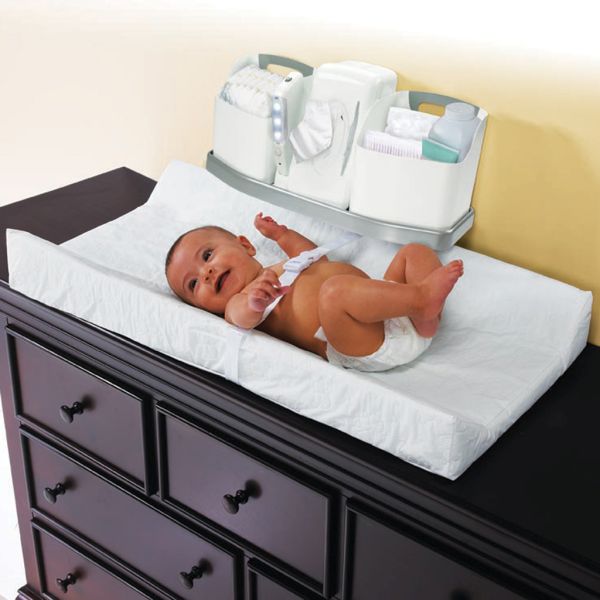 As it is all about distraction, you can use soft music to distract your child while he lay on the changing station.
Changing station ideas and inspiration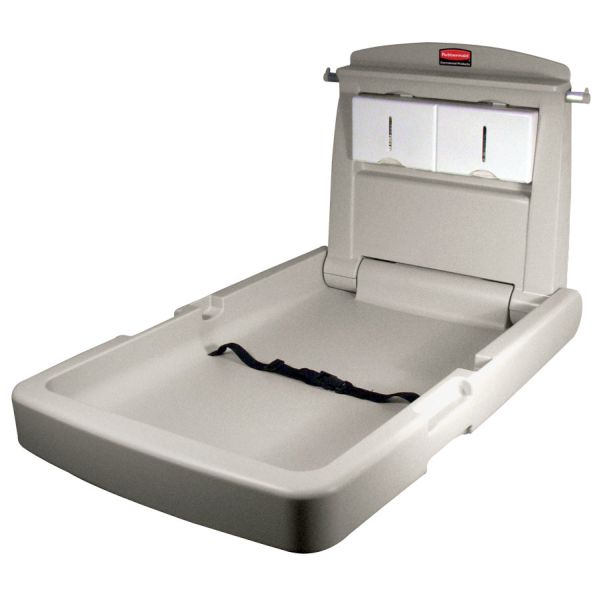 You want to do grooming and other things of your baby in style and with utmost convenience. Modern changing tables, or the functional designs and ideas enable you to achieve the same. Here are some of the best changing table designs and inspirations you can choose from:
Sleigh-Style Changing Table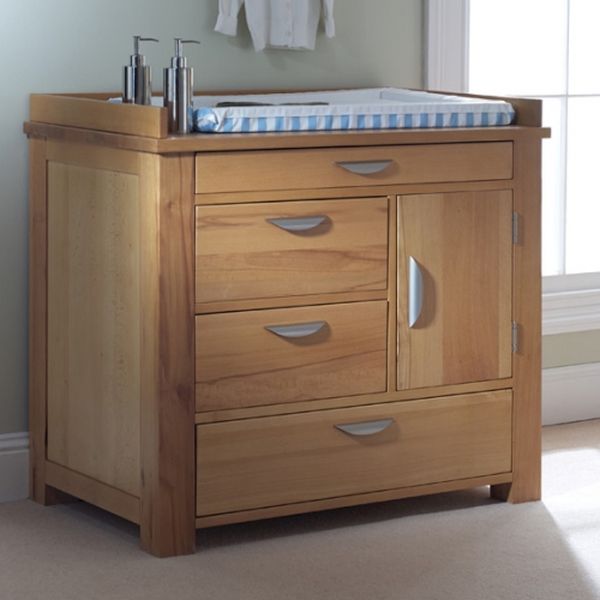 If you are on a lookout for a changing table that looks good and comes with a plenty of storage, then check out this one. The Sleigh-Style changing table has a clean design that makes it suitable to get along with any type of interior décor. The 3 baskets and hamper make it a beautiful design that hides the not so beautiful things perfectly.
Corner-Inspired Changing Table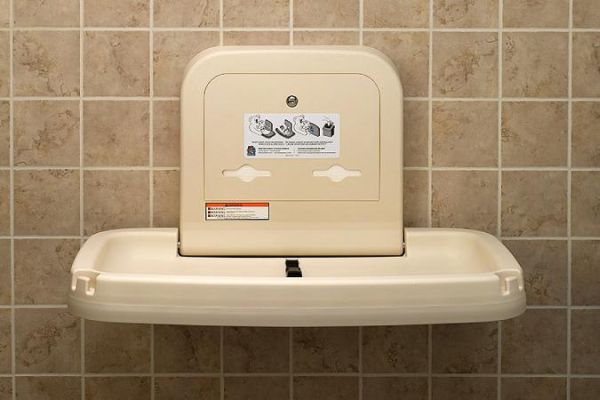 Your small house does not allow you to make a big baby nursery but you can always make a cute and a little one with the help of this changing table. Designed to be corner friendly, you can transform any corner of a room into a cute and cozy corner for changing purposes. Its edgy design helps you store diapers, clothes, and toys on it with ease.
Vertical Changing Table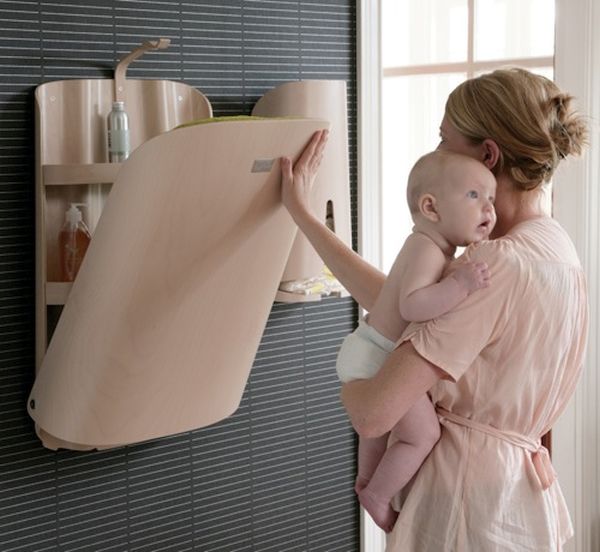 This changing table is actually very high in terms of convenience. It allows you to do the changing while keeping your baby vertically on the table. While changing, you can keep the essentials on the side space, and the rest of the materials remain stored in the racks below.
Roll Away Changing Table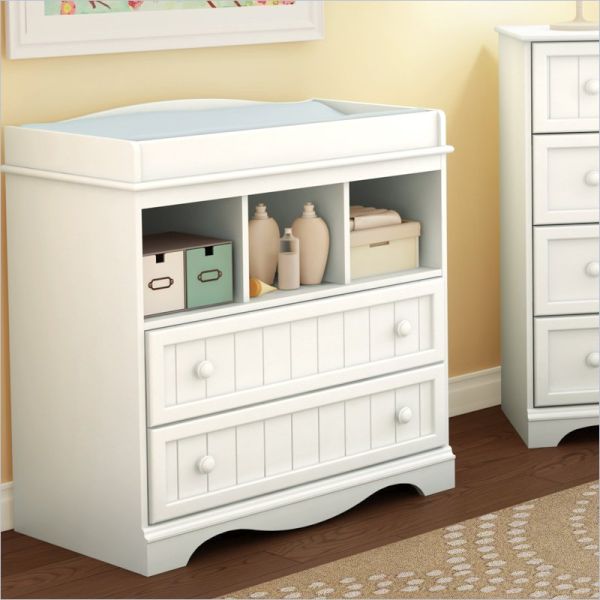 Adding on to your convenience, here is a rolling changing table that allows you to change your baby's diapers and clothes anywhere you want. Equipped with rolling tires, you can take it anywhere in the home as per your convenience.
Changing table is a space you assign for your baby's changing and grooming. It has to be a stylish design so that it goes well with the décor, and functional.