A lounge chair is that perfect place to kick back and relax with your favorite book at the end of a tiring day. As such, they need to be designed in such a way as to offer maximum comfort and be stylish enough to not stand out as a sore piece in your otherwise modernisitic home. Here are 8 such lounge chairs that take the meaning of style and comfort to a whole new level altogether.
Eames Lounge Chair with Ottoman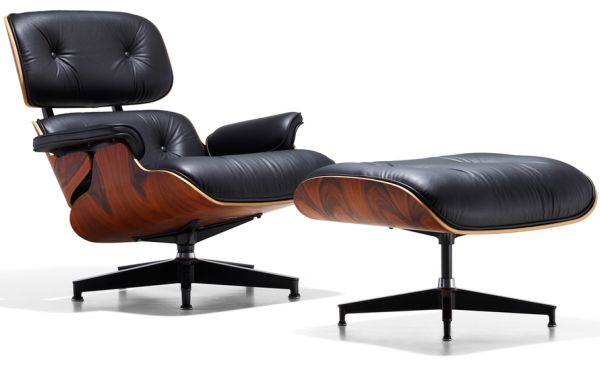 The Eames Lounge Chair and Ottoman first made their appearance in 1956 and were considered as one of the most prominent furniture designs of their time. Designed by Herman Miller, the chair has become an icon in itself. Built by hand (even today), the lounge chair follows an aesthetic design created out of wood veneer shells. It comes with leather upholstered seating and over 6 inches of foam cushions for that extra comfort. The wood used for the lounge chair is harvested from sustainable forests, thus making the entire design as green as possible too.
Wing Lounge Chair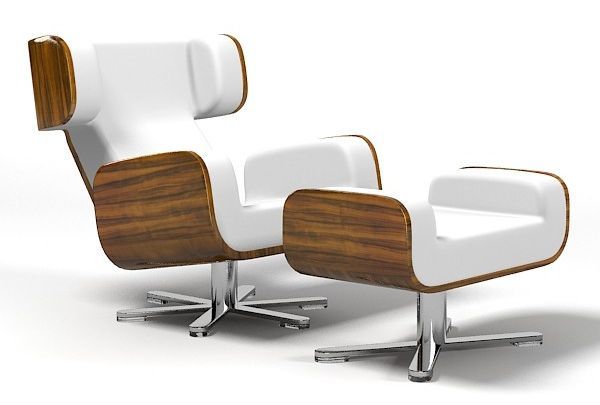 Borrowing its design from the classic wing chair, the wing chair lounge consists of elastic memory foam that makes up the upholstery. This enables the lounge to replicate the shape of your body as you lean on it, offering maximum comfort.
Grand Repos Chair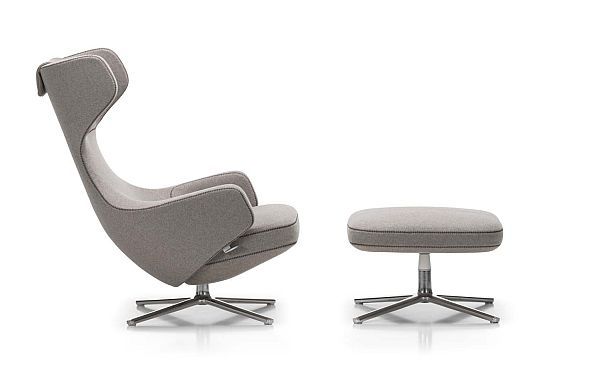 This impressive wing chair has quite a few highlights which would stun you for sure. Resembling a much larger, swivel lounge chair in design, the Grand Repos in contrast, can fit into smaller spaces with ease. It has a concealed mechanism that would allow you to adjust the seat and the backrest to form a variety of seating angles. The generous padding and high back ensure your body feels comfortable no matter which position it is in.
Zoe Chair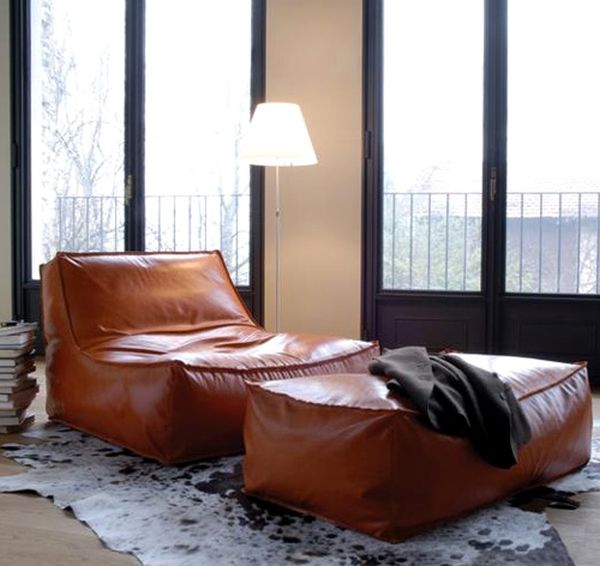 You can hardly call this a lounge chair considering the fact that it is in fact, a beanbag. But Zoe makes up for it with its super soft leather and fabric upholstery. It can fit into tight corners with ease and can most definitely adjust to any seating position, thus ensuring maximum comfort irrespective of how you choose to sit on it.
Cini Boeri Ghost Chair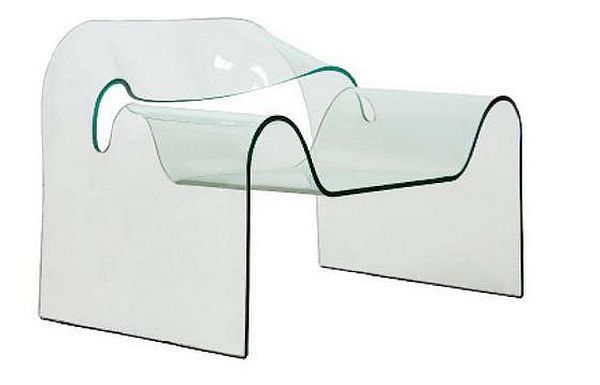 This futuristic lounge chair would be the perfect addition to your contemporary home. The entire chair is constructed from a piece of toughened glass, which is about 12 mm thick. The fluid design enables the chair to look super cool and trendy. But don't worry about the comfort as that is top notch as well.
Cradle Chair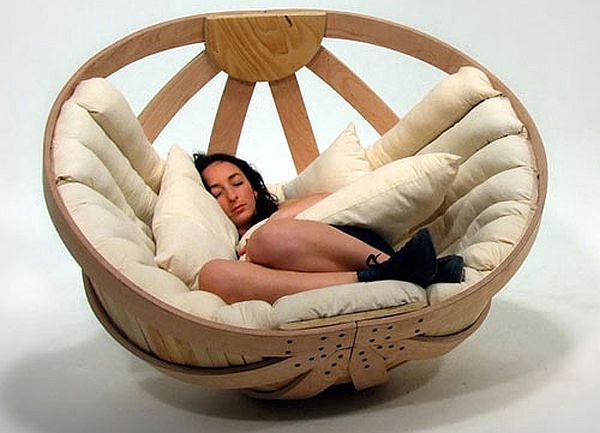 This would be the perfect lounge chair for all those afternoon siestas. Jointly designed by several patrons from the Victoria University of Wellington, the cradle looks like a half cocoon and can efficiently alternate as a rocking chair. It is extremely cozy and comfortable, and would be one of the best places to curl up with your favorite books.
Nest Chair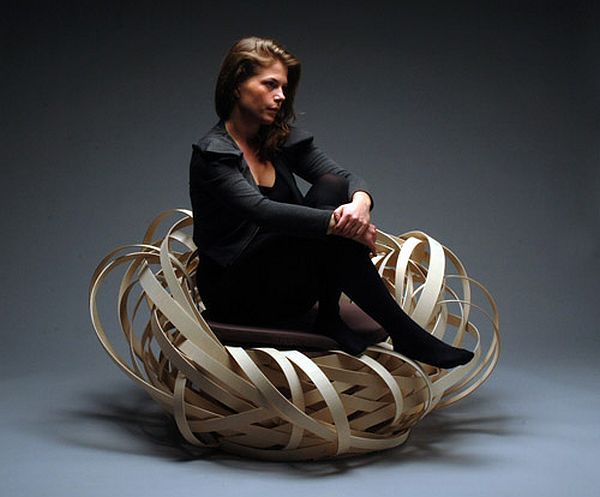 Now here's a lounge chair or rather, different pieces of a lounge chair that you would definitely want to add to your home. Designed by Karup A/S, the nest lounge chair comes in two pieces, each made of futon mattress and following a simple, straightforward design. Combining western and Japanese influences of comfort and functionality respectively, this lounge chair is available in a wide variety of colors and can even double as a guest bed if the need arises.
Bdoja Chair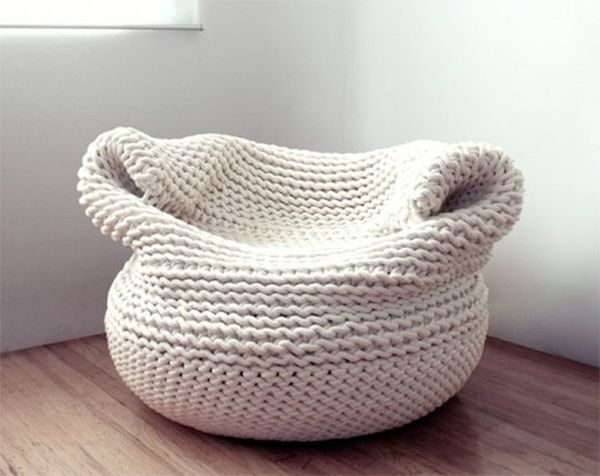 At first, the Bdoja Chair would hardly look like a lounge chair. It would rather look like a giant ball of yarn. Manufactured in California, the Bdoja Chair is hand made from cotton cord and is one of the most stylish, durable and comfortable lounge chairs we have come across in recent times. It will fit nicely into small spaces and can turn out to be best companion during those short naps.
Lounge chairs are perfect relaxation spots at home. It is important to choose a chair that has all the qualities to offer you the maximum comfort possible. So take a cue from these chairs when shopping for that perfect lounge chair for your home.