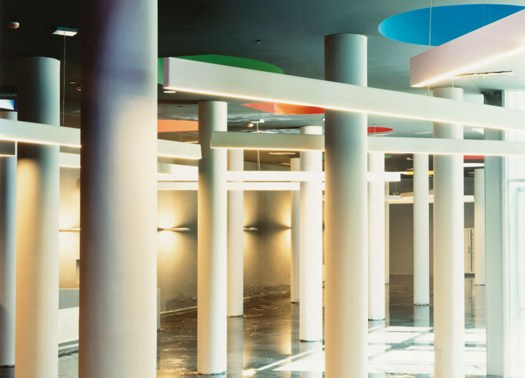 Inspiration: New ASI headquarter of Italian space
Contemporary designs have always fascinated people in numerous ways. The designs with geometrical shapes, especially curves, lines, squares, etc., do wonders in fulfilling the void spaces of contemporary rooms. The architecture 5+1 AA has come up with one such design, ASI headquarter of Rome. However, the design is such that it can be very well incorporated in contemporary house designing. Below, we have given a break down of the design.
Design
The structure constitutes regular volumes, colors especially in dark tone and formal balance suspension. The designers, Alfonso Femia and Gianluca Peluffo, have superbly combined different geometries with careful composition in order to fulfill different functions. This massive headquarter costs 64 million Euros, which includes all the comforts of technology, a nursery and a canteen. This is the perfect combination of balance and summary together.
Playing with contrast
This design is mainly based on contradiction and dissociation. In dark volumes, there are different degrees of surface's opacity. Combination of different materials have resulted in this massive black monolith with magnetic character. In contrast, the interior color of the sequence skylights is diminishing the dark tones along with white pillars and the light water. It depicts the outstanding balance of the body along with the absence of gravitational force.