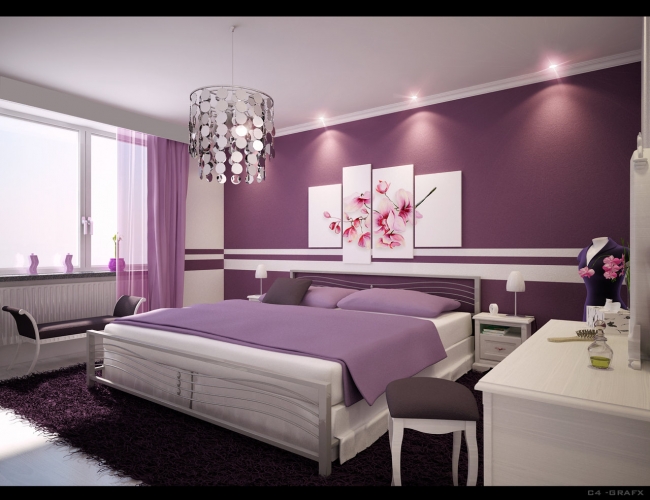 Everybody has their own weird and fun fantasies to deck up their bedroom in that special way. Though we go a little haywire when we decide to bring our fantasies to real life and it becomes really confusing to design our bedroom in accordance with those fancies. If you too have that special design in your mind but are confused about the way to do it, then we have compiled a list of useful tips that can help you achieve that desired look perfectly.
Organize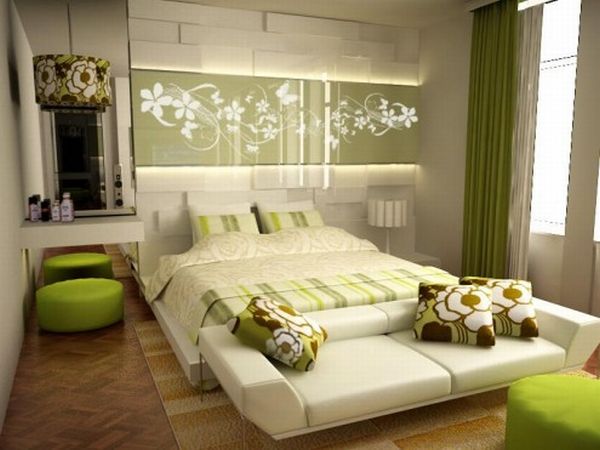 The basic step towards designing your own private space is to organize it. Throw away all the items that you don't want to see in your bedroom. Manage every piece of clutter and do away with every unnecessary stuff. Don't let bed sheets, linens, blankets or duvet covers pile over your bed because it instantly demolishes the charm of your bedroom and makes it look quite unorganized.
Set a budget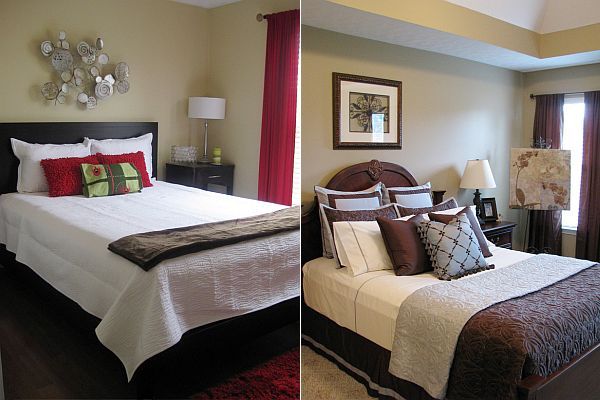 When remodeling or decorating your bedroom, always remember to set a budget in order to stay away from buying unwanted and unneeded items. Moreover, it will also help you to look for things that you need urgently to enhance the look of your bedroom. But, if you have a high budget, you would not have to be too picky about the stuffs you need. Make a list of the things with their estimated price which you want for your bedroom and then pick and choose according to that list.
Decide a theme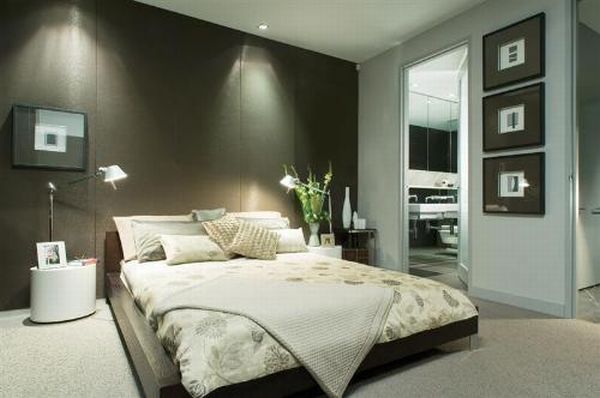 Deciding a theme really matters because your bedroom reflects your personality and likings in many ways. If you wish to offer a really luxurious look to your bedroom, you can go for Victorian theme that delivers sheer royalty and opulence. On the other hand, if you are a sporty person, you can opt for sporty theme to deck up your bedroom.
Create a focal point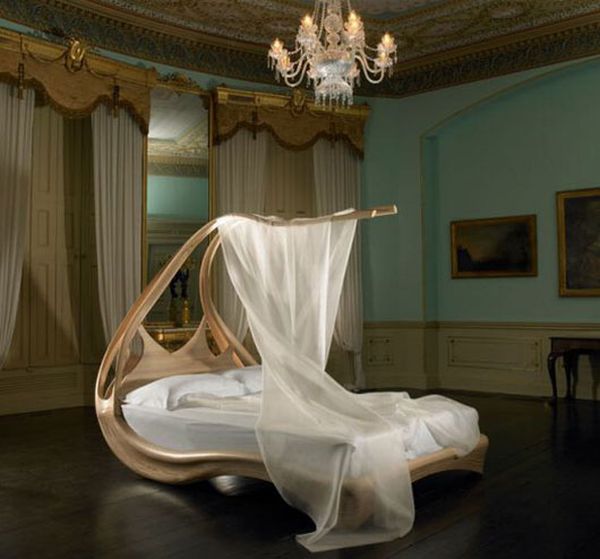 Creating a focal point in your bedroom helps in uplifting the look and feel of your bedroom. In many cases, bed happens to be the central point of a bedroom. So, it is really essential for you to carefully pick a nice and beautiful bed to adorn your private space. Beautify your bed with a nice headboard or you can also enclose the bed with a lovely canopy.
Sprinkle a bit of romance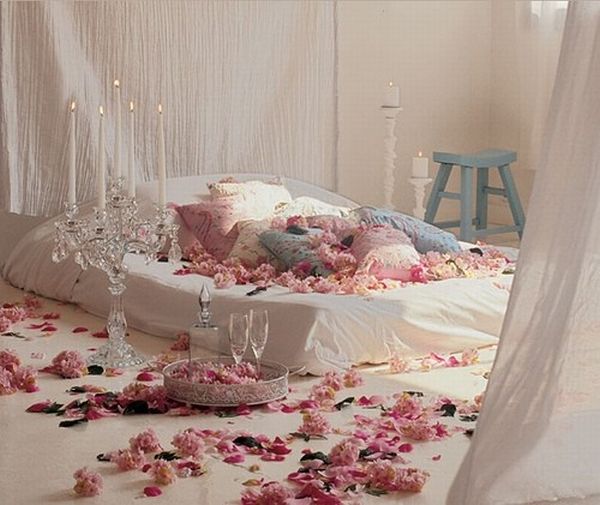 Romantic themes always work best for a couple who get least time to spend with each other. If you wish to offer romantic look to your bedroom but is stuck with the ideas, you can always start with dim and sensuous lighting fixtures. Moreover, candles are also one of the best ways to boost up the romantic quotient of the room.
Throw down a plush rug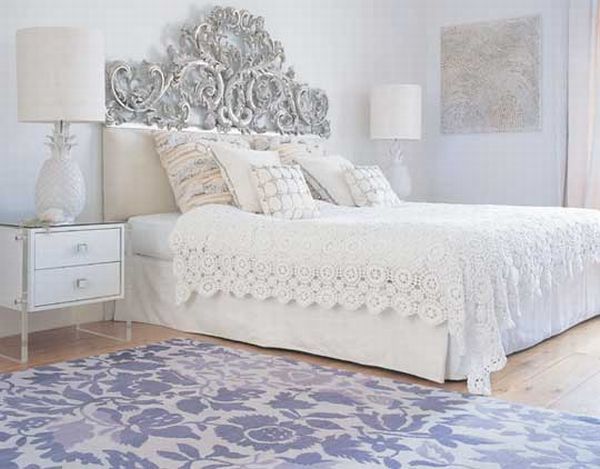 A colorful and bright carpet even turns a dull or boring space to a beautiful bedroom. Carpet helps in creating a striking dimension and pattern in a room. From warm colors, such as reds, and oranges to soothing hues, like blues and browns, you can opt for any color pattern depending upon your likes and moods.
Bring in the delicacy of flowers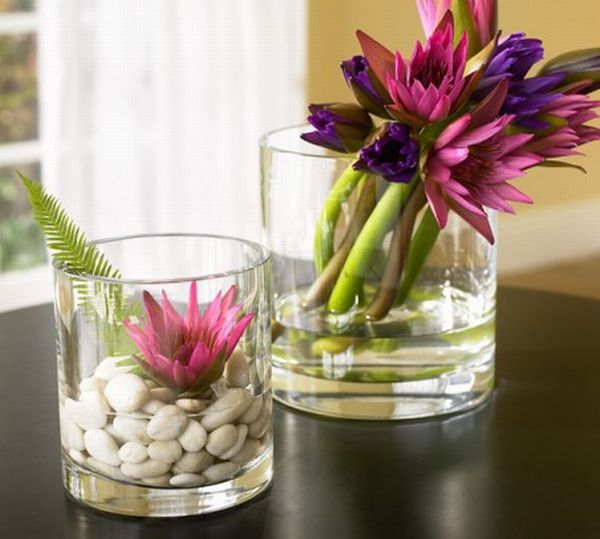 Including bright, colorful and fragranced flowers not only enhance the décor of your bedroom but also help in soothing your worries and senses. Place certain vases of fragrant, colorful buds and flowers, and see how it helps in enlivening the aura of the room.
Create striking patterns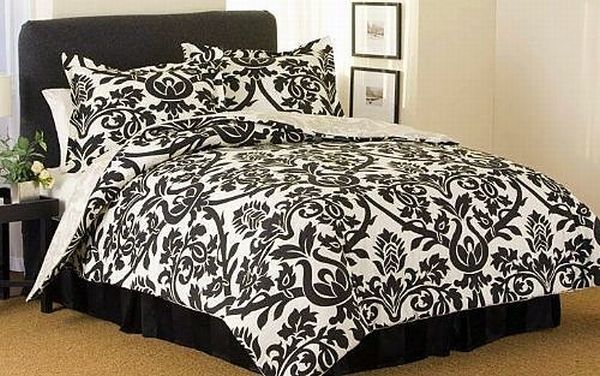 It is always interesting to redo your bedroom in neutral shades in order to create certain striking patterns that can bring out the beauty of your personal space. Wallpaper, bedding, curtains, pillows and throws are the best ways to throw in various interesting patterns to your room.
Use your own creativity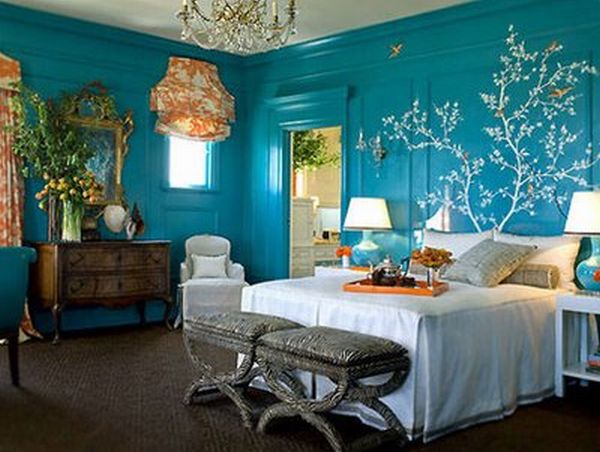 Apart from the tips given here, you can always exploit your creativity to accentuate the look of your bedroom. After all, it is you who solely have to decide the feel, theme and décor of the room. You can take cue from the places or locations that have inspired you to deck up your bedroom.
Add a finishing touch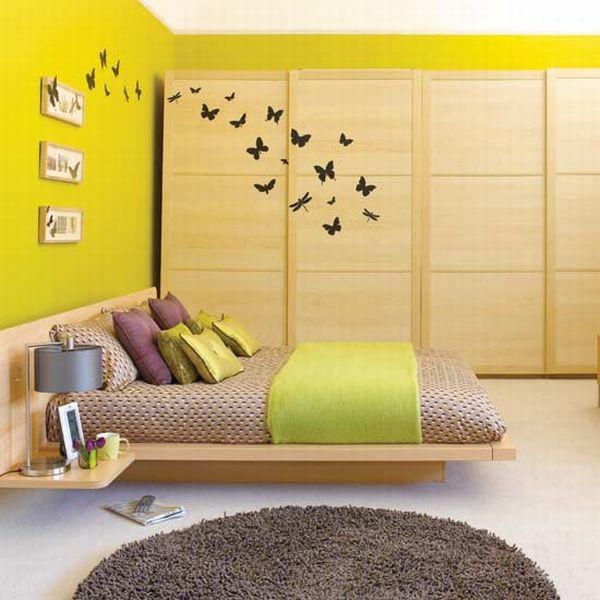 When you're done with the décor of your bedroom, add some finishing touches to offer it a more creative and pleasing look. From linens and blankets to curtains and rugs, you can be playful with almost everything you include in your bedroom to bedeck it. Hang lovely pieces of artworks or adorn the walls with beautiful textures, the options are never-ending.