Some of us consider staircases as just means to connect the lower and upper levels in a home. And then there are some of us who feel that these staircases deserve their own share of attention to detail in order to look aesthetic and sometimes, downright stunning. The vast collection of staircase ideas for contemporary homes today also reflects this fact. As such, here are some awesome staircase ideas that will create a scintillating effect in a contemporary home for sure.
Floating Staircases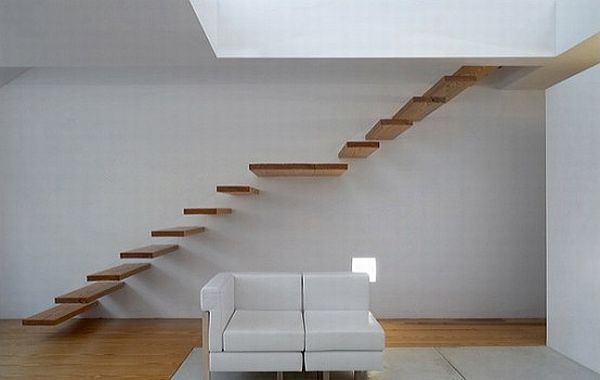 Nothing beats the sensationalism created by a floating staircase that seems to literally hang on nothing but air. A mainstay in many contemporary homes these days, floating staircases tend come with straightforward designs along with a bevy of materials used to make them. Although they may not be for the faint hearted in terms of height, these staircases can lighten up any home with their sheer audacious brilliance. Case in point: a few examples here.
Metallic Hues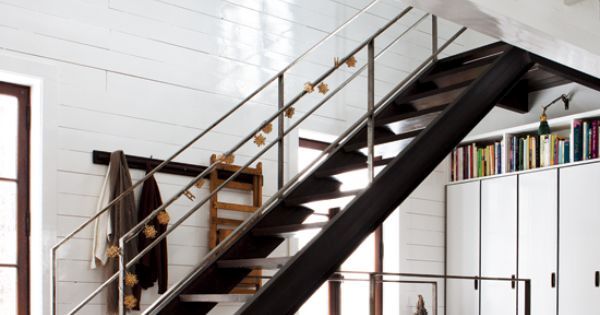 While most homeowners stick to wood when it comes to building a floating staircase, metal offers a more sculptural look to the staircase, making it a great addition to a contemporary home. The wide variation of metallic hues you can choose from also helps lend it a uniqueness that is simply hard to miss.
Dual Role Staircases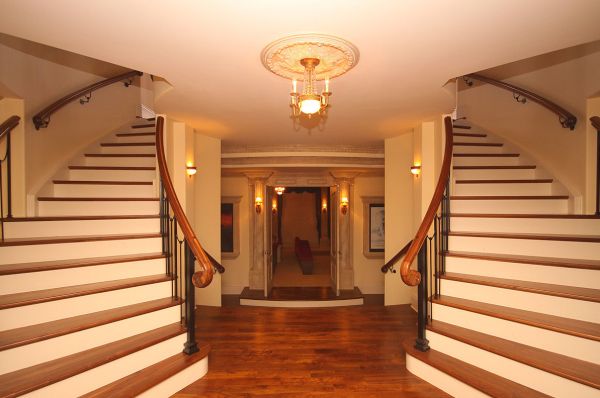 The more contemporary staircases of today function not only mere connections to the other rooms in a home, but also play several other roles including that of a storage space for essential items. Considering the fact that some homes can work with all the space that they can get, these contemporary staircase ideas are simply mind blowing. Some examples include:
Booklover's Heaven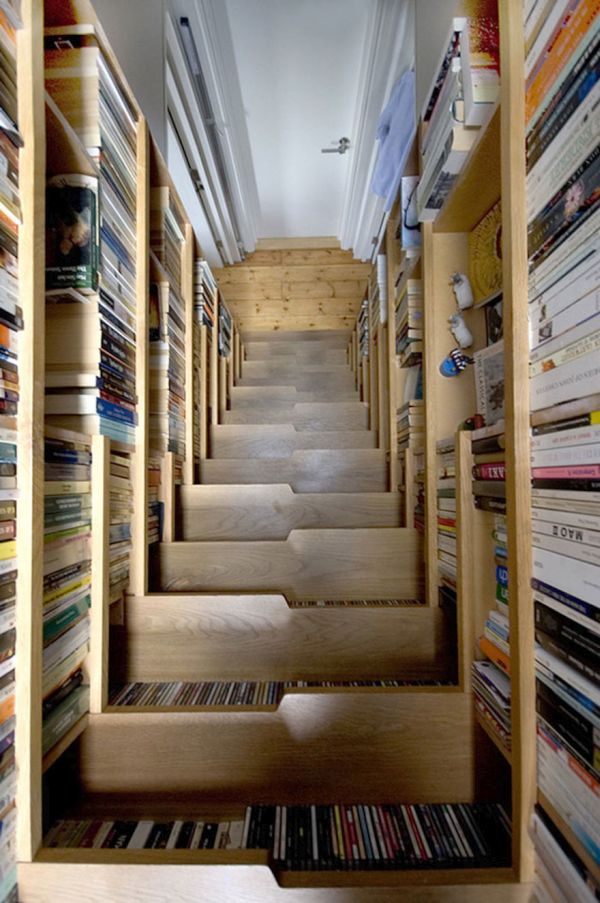 The space beneath the staircase as well as on the wall surrounding the staircase on its way to the upper levels of the home can be fitted with shelves to hold books. This can truly make the staircase look like a stairway to heaven for any book lover.
Stairway Closet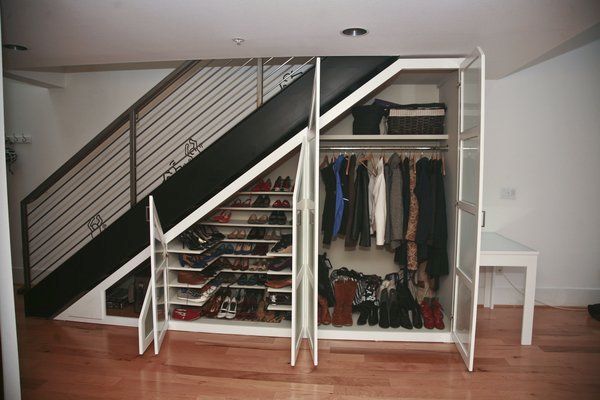 The space beneath the stairs can function as a walk in closet or cupboard used to store in essential items which need to be easy to reach when needed but not necessarily clutter the room otherwise.
Hidden Compartments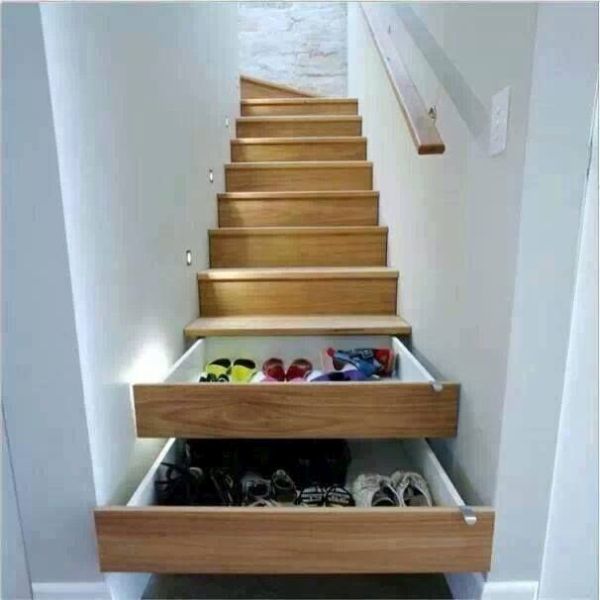 An alternative to open closets and cupboards under the stairs is closed or hidden cabinets that can be pulled out to reveal plenty of storage options. When not in use, the cabinets can neatly slide back into the space and look as if they don't exist at all.
Hidden Room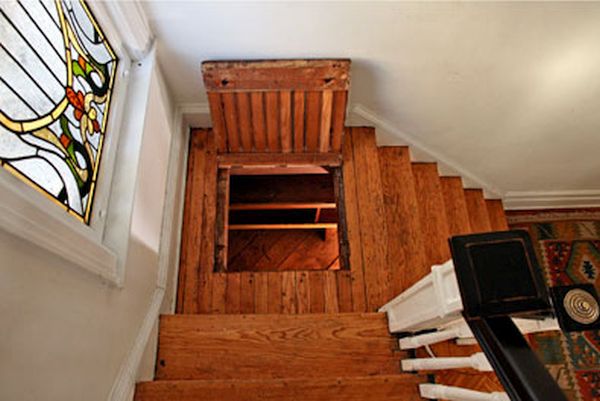 Why play with compartments and cabinets when the space beneath the stairway can be used as a separate room in itself? The trick here is to be as creative as possible when designing the room, ensuring that it has just the right amount of mystery to it to garner attention without necessarily sticking out from the décor like a sore thumb.
Sparkling Staircases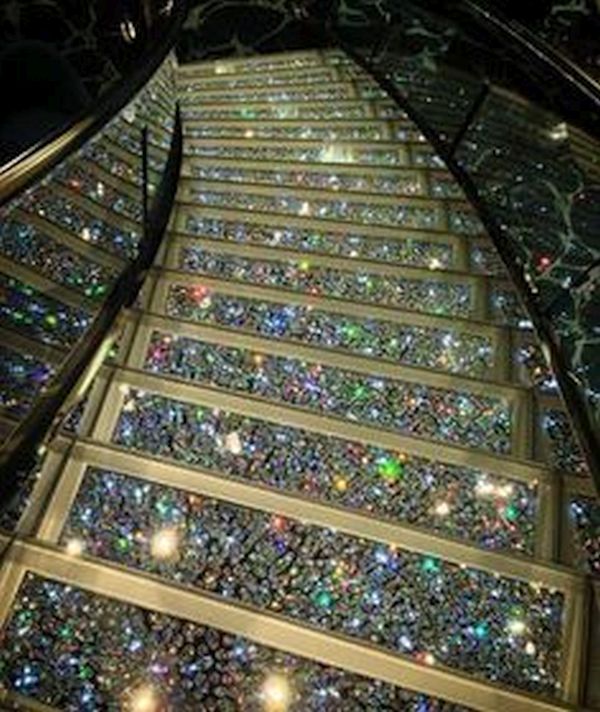 One of the greatest assets of a contemporary home is its lighting. Lighting is the secret behind making or breaking the look of a room's décor. The same can be said for staircases that can look incredibly stunning with proper lighting or downright ghastly otherwise.
While lighting up the staircase, it is deemed necessary to ensure that the surrounding area gets just the right amount of light for easy movement up and down the stairs. The best choices of lights in this case include pendant lights, LED lights and even cascading chandeliers, which can give an ethereal vibe to the staircase and the surrounding space.
The contemporary homes of today feature staircases that not only look stunning, but perform several roles as well. These staircases are able to stand out in their own aesthetic sense and add more elegance to the surrounding space.