For some, cooking is one of life's great pleasures. For others, it's a necessary chore – just another household task to be checked off the list. Then there are those for whom the thought of having to drag themselves into the kitchen yet again to whip up something at which the kids won't turn up their noses is a dreaded daily event. Whatever your outlook, your family needs dinner on the table. Today we'll look at a few things that you can do to make your life easier and more efficient to keep those hungry mouths happy with less fuss.
The Right Tools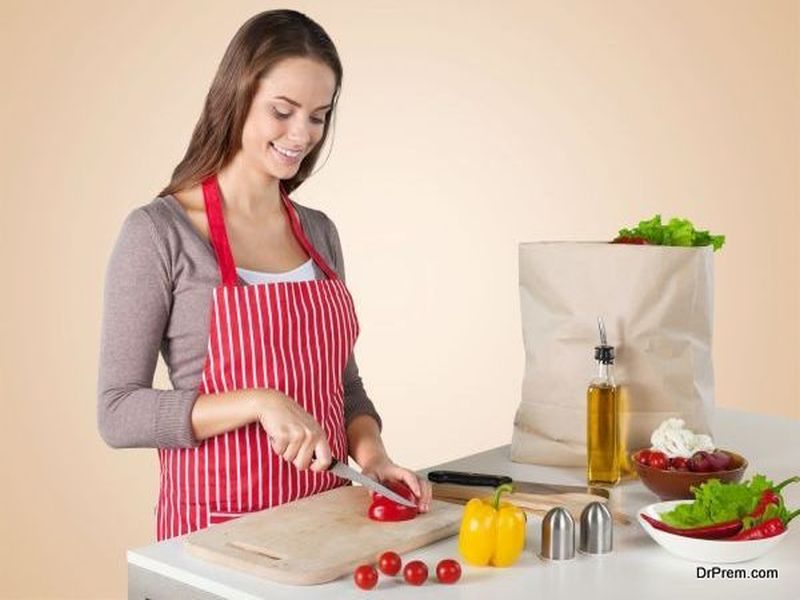 A bad worker always blames their tools, right? Well, if you're cooking with substandard pots and pans you may, in fact, be correct about that. Investing in good-quality cookware can make a significant difference to your cooking experience. A good pot or pan should cook evenly, not stick and be easy to clean. Most importantly, it should last you for years, which will save you money in the long run. Do your research on the abundance of cookware sets available on the market to find the type that will suit your cooking style best.
Back to Basics
Just one look at your social media feeds will be enough to get your head spinning with the unbelievable array of exotic, mouth-watering dishes that people seem to be creating every day. In truth, a small number of ingredients make up the vast proportion of what goes into most dishes. Keeping your fridge and pantry well stocked with the basic ingredients will give you the flexibility to create pretty much anything. In addition to staples like eggs, milk, butter, flour and the like, there are numerous key ingredients that you should consider always keeping on hand: good quality broth, apple cider vinegar, Worcestershire sauce, wine, nuts, maple syrup and others can be used to turn basic meals into culinary experiences.
Spice It Up
A full spice rack is not only visually stunning but will infuse your cooking with flavours from around the world. Experimenting with new herbs and spices will keep things interesting for you as a cook, and for the hungry crew. Consider adding some different herbs like marjoram or thyme to Italian food in place of basil and oregano for a subtle change. For exotic Indian flavours, experiment with cumin, turmeric and garam masala. Coriander, sumac or blends such as za'atar and baharat will lend a Middle Eastern feel to your meats or vegetables.
Get Tech Savvy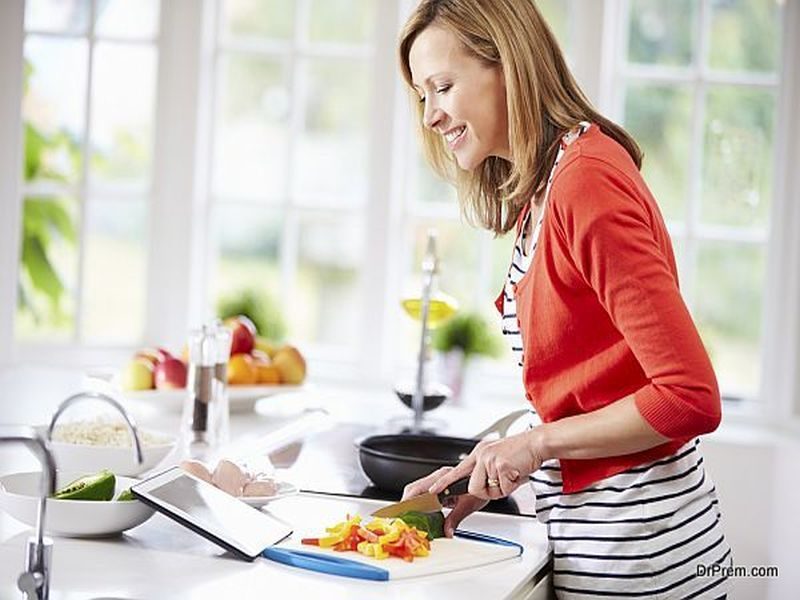 Technology has added so much to every facet of our lives, and the kitchen is no exception. The internet and social media are almost limitless sources of information and ideas that help you find new recipes and advice to spice up your daily fare. It doesn't end there, though. There are amazing apps available that can help you organise all your favourite recipes at the touch of a button, help with weight and measure conversions and create shopping lists from recipes you want to make.
Get Organised
You will be surprised how much time, effort and stress you can save just by being organised. When life is easier for you in the kitchen, cooking will be more enjoyable and simple, and you are more likely to put additional care and creativity into your work. Ensuring that your pantry is set out in an orderly way that helps you find what you need quickly and having enough of the right equipment, such as mixing bowls, measuring cups and spoons and other utensils will have a tangible impact.
There are many more ways to revitalise the way you operate in the most important room of the house. I hope these will give you a great start to making cooking exciting again.
Article Submitted By Community Writer