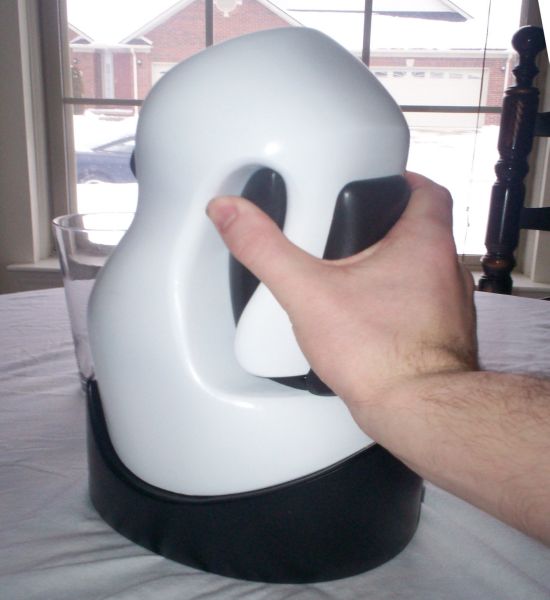 Any guesses what's the product pictured here? It's a kettle! Designed by Kyle Fleischhacker for Black and Décor, this uniquely designed cordless kettle makes tea making more fun and suits any contemporary kitchen.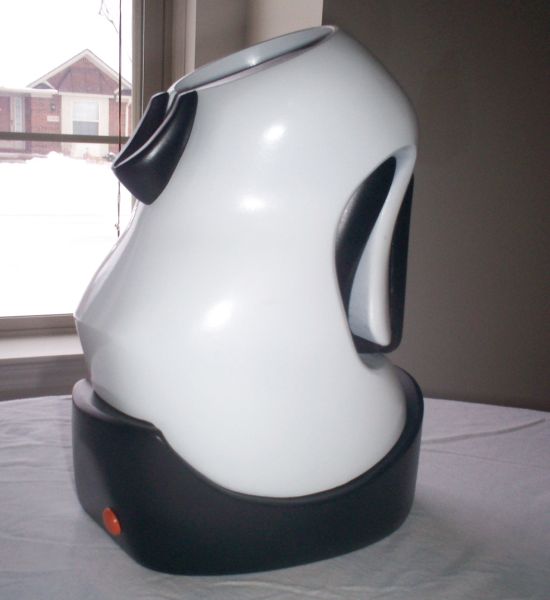 What's different? An electric kettle that lets you boil water for tea, noodles or anything you wish and that too without the baggage of annoying wires is what we all wish for! Being cordless, it allows for a cleaner, more contemporary kitchen. The black insert is for finger placement while the back is for palm placement, making the grip comfortable. In all, it's an electric kettle applauded for its cool design and easy grip.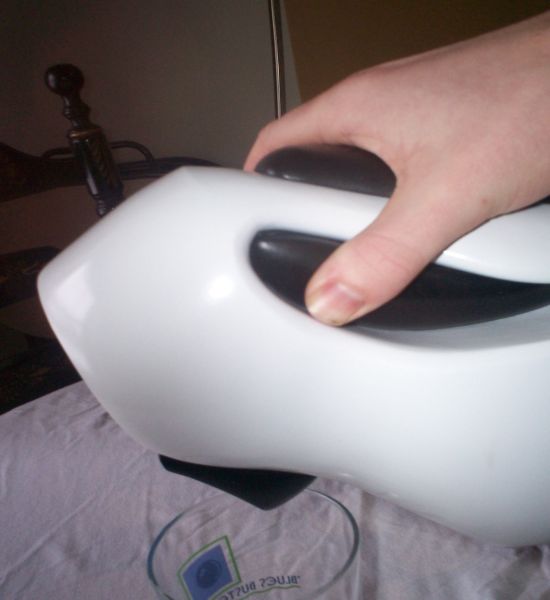 Thanks Kyle Fleischhacker!