Kitchen backsplashes available in different designs and materials are a great way to bring freshness or uniqueness to your cooking space. You can choose materials like tiles, marble or even mirrors according to your desire and taste to make a unique backsplash for your kitchen.
Backsplashes are not just for making your kitchen appear attractive but it also helps in protecting the wall and paint from water and smoke. Backsplashes are easy to clean or maintain as well. While choosing a backsplash material and design, always keep the convenience in mind. Here we have listed some of the most amazing backsplash ideas for your kitchen.
Turquoise tiles in all white kitchen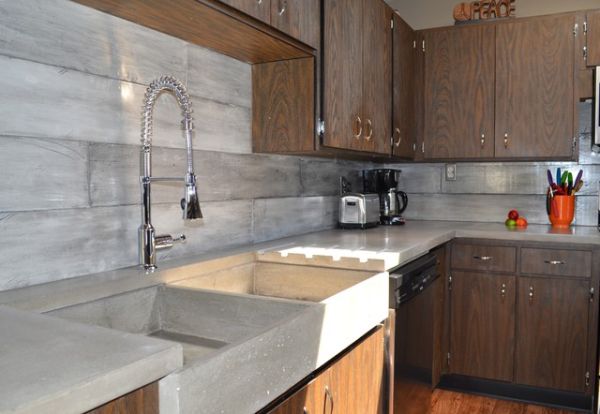 An all white kitchen may look calm and soothing to the eye, but it at times become dull and boring. To break the monotony of white walls and white marble countertops, you can use turquoise tiles for the backsplash. Turquoise is a cool color that can elevate the appearance of the kitchen and make guests admire your serene taste. You may also add a yellow valance above the backsplash to make your kitchen look more warm and vibrant.
Classic subway tiles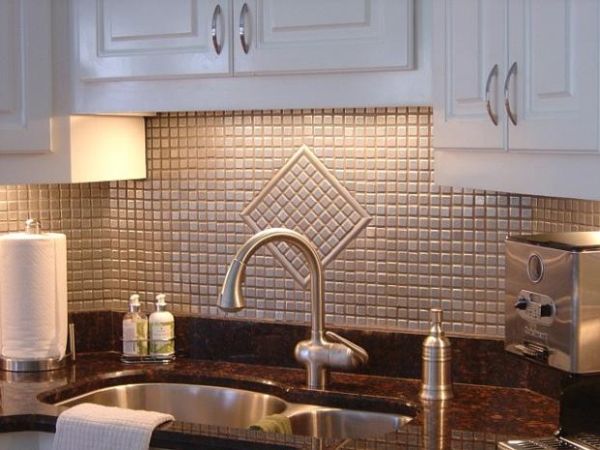 If your cooking space is small and narrow, colorful backsplash tiles will make it look more congested and cramped. Instead of colorful or over-the-top backsplash, you can try the classic subway tiles. Usually these tiles are small and rectangular, and impart an urban sleekness to your kitchen. If you wish, you can use black stone for the adjacent countertop to make it look more stylish.
River rock tile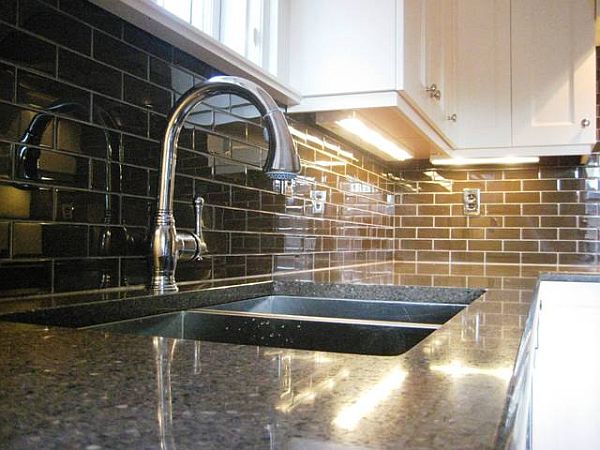 For those who want to experiment with the kitchen décor, the river rock tile can be the right option. The black river rock mosaic tiles will give your urban kitchen a rustic appeal. The black stones have a smooth surface and irregular shapes that make them look unique and stunning. You can use grouting technique to make mosaic tiles last longer. Use satin sealant on the surface of the black stones to give them a slight shin.
Living wall tiles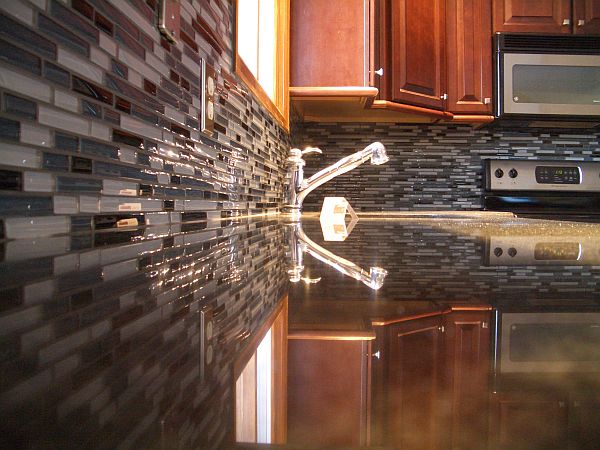 If you want to make the décor of your kitchen look more eco-friendly, go for the living wall tiles. Available in a wide range, these tiles as the name suggests brings living plants to your kitchen and make it refreshing. You may choose a simple design with one tile holding living flora after every two tiles. Black tiles look nice holding green plants.
Glass backsplash with LED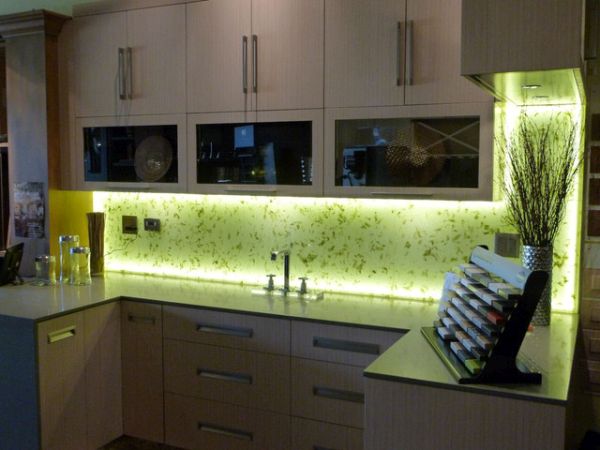 For those looking to give their kitchen a sleek and classic urban look, glass backsplashes can be the right option. Lights have an important role to play in your kitchen. If you use hidden LED lights in bright blue or green to light up the glass backsplash panels, it would look brighter and pleasant. Some people also use pained glass panels as backsplash. You can opt for bright hued flowers painted on glass, as it will completely change the appearance of your kitchen.

Geometric marble tile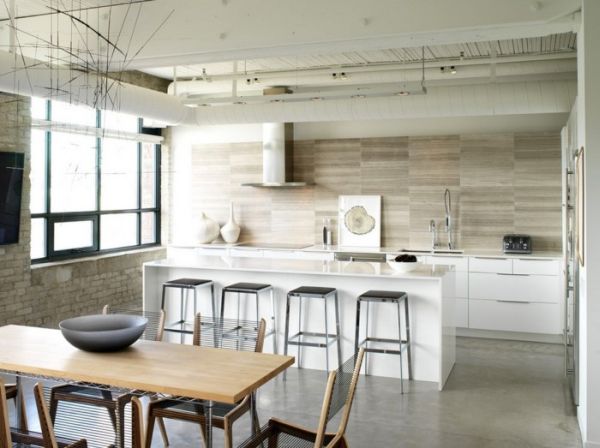 This type of backsplash looks good in both small, open kitchen as well as a wide, luxurious kitchen. Geometric marbles in different colors create a classic yet muted appeal. Homeowners who are still fond of their 70s memories like to use the geometric tiles for their kitchen, as it elevates the glamour quotient without being flashy. However, these types of tiles need more maintenance and you will have to change them after every five or six years.
The backsplash of your kitchen protects the walls and accentuates the appearance. You should choose backsplash material and design that suits your living space and goes well with existing décor.