Using wood might look traditional but it gives that rustic and classy look to your house. Employing wooden fixtures to decorate your home is as simple as using products finished in other materials. Wooden accessories go with both inner and external beauty of your house. When it comes to decorate your bathroom with wooden items, they can be better than other expensive and strong materials.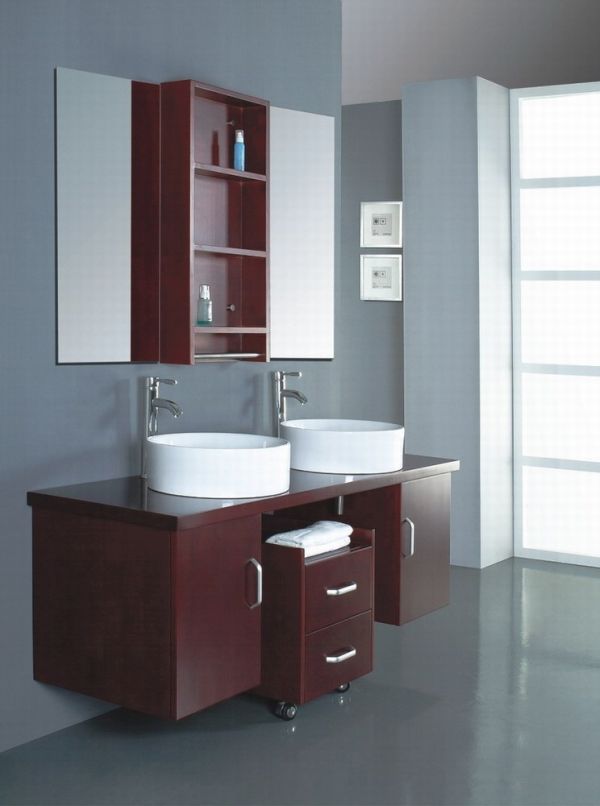 Apart from being eco-friendly, wooden interiors look rich and bring coziness or warmth to the environment. To ensure durability to your wooden interior, now you have various waterproofing options available in the market. You can give a spa-like and a luxurious look to your bathroom with sparking wooden décor.
Utilizing wood to decorate your home does not mean cutting of trees, as you can go for recycled wooden interiors or source raw wood from certified dealers to furnish your home. Here we have listed some unique ideas to use wood in your bathroom to give it a warm, classic look.
Traditional Look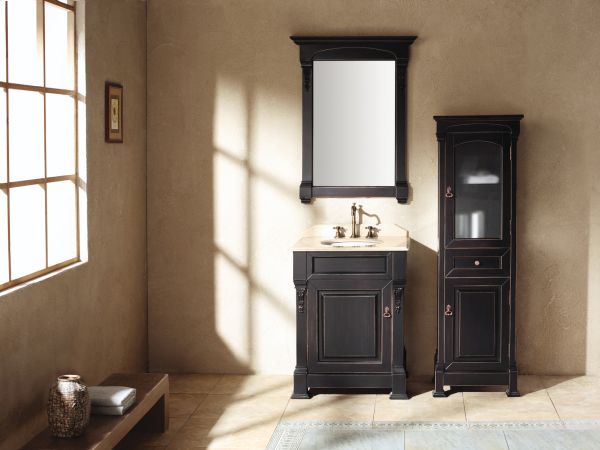 You can give a traditional look to your bathroom by going for wooden bathroom décor. Wooden décor generally known for its traditional look and you can use it in the same way. Traditional bathtub and door built in a traditional style can help a lot to add a traditional look to your bathroom.
Vintage look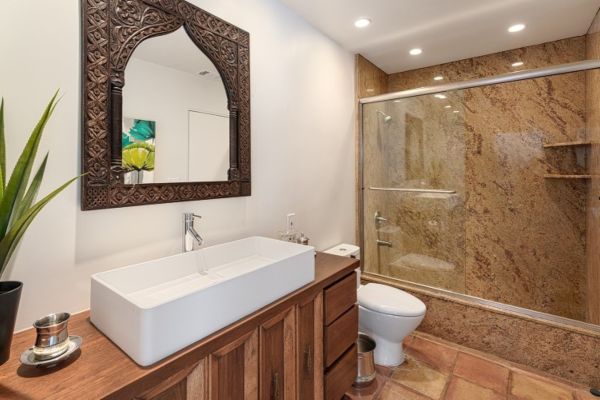 Oak or other vanished wood floorings are best to choose for bathroom interior if you want to give a vintage look to your bathroom. Wooden flooring is one of the earlier types of classy and smooth floorings available in the market. These floorings were easily available during old days. After polishing, you need not to worry about the cleaning and maintenance of these types of floorings.
Rotan look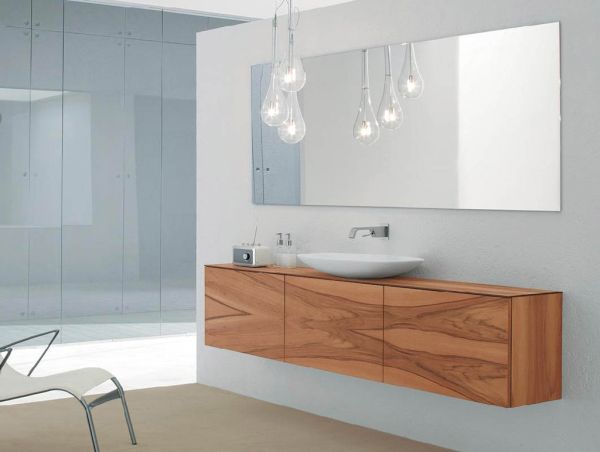 You have to consider special things to give a rotan look to your bathroom. You can go for different forms, trends, and shapes that can help you to create a rotan look theme. This will look awesome when sunrays will enter inside the bathroom. You can enjoy a sunshine bath in a wooden room. This beauty can be enhanced by white washbasin, which will perfectly go with the interior of the bathroom.
Strips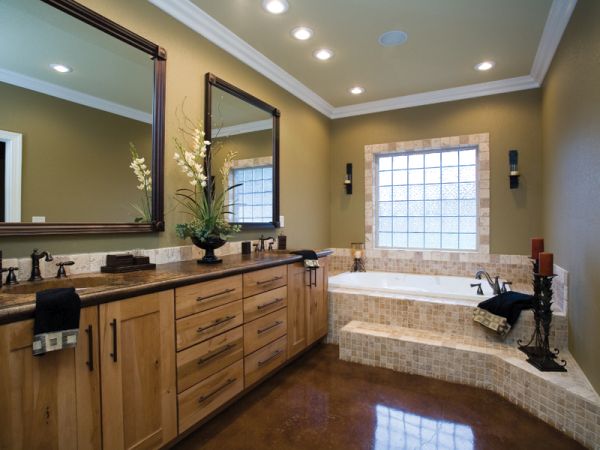 Strippedwooden walls and floorings can work as a magic to make any room look elegant and trendy, especially bathroom. You can choose wooden polish to enhance the beauty of the wooden work. You can also consider printed wooden flooring and walls as this can improve the beauty and add spa-like look to the bathroom.
From trash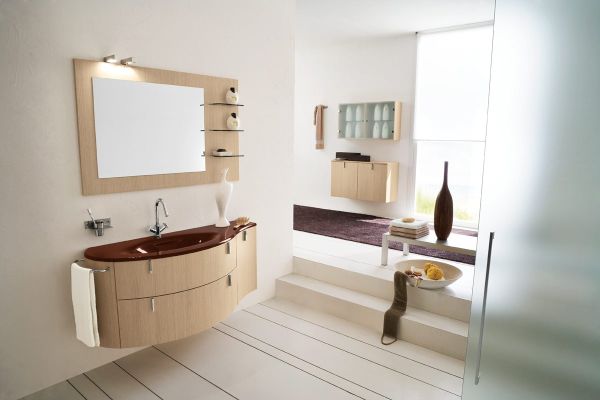 It is not compulsory to use raw and new wooden logs for the wooden construction as you can use waste wooden material to decorate your kitchen. This will help you to make heterogeneous tiles and flooring that will automatically look awesome. You can recycle waste wooden logs and can convert it into different decoration materials. This is also a great way to go eco-friendly.
Wooden Accessories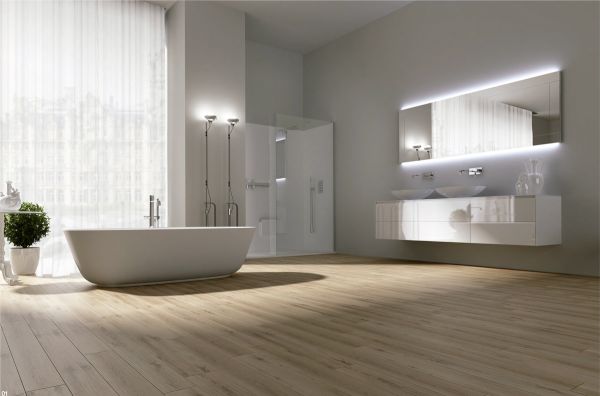 Wooden accessories can play an important role to add a great look to your house, especially to the bathroom. Bathroom accessories include wooden bathtub and other things.
Trendy looks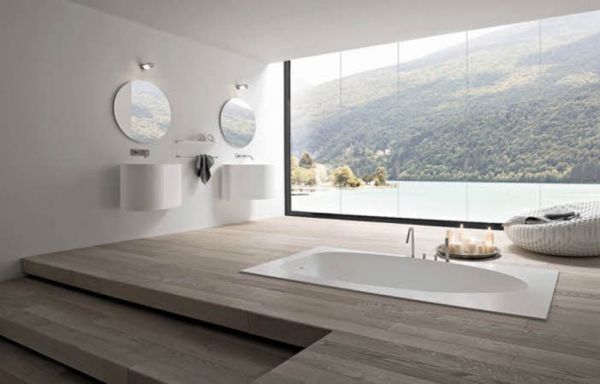 Wooden décor is generally known for its traditional look but it can also add a trendy and cool look to your home and bathroom. You can make the wooden interior cool by adding chandeliers and classy lights to the bathroom. This will enhance the overall beauty of the bathroom and will make it look spacious.

Wooden home décor can add a fantastic look to your house, especially bathroom. There are different ways to go for wooden décor and some of them are traditional look, vintage look, trendy, and classy look.