Your modern home décor will look great with these creative table lamp designs. Some of these are minimalistic to suit your minimalistic tastes, while some have been designed keeping nature in mind, to add that touch of nature in your home. Manufactured using latest technology but incorporating traditional techniques, whenever possible, these unique lamps will illuminate your home while adding charm and character too.
The lamps come in beautiful colors that can fit into any color scheme. These creative lamps can be a wonderful accessory for your living room, and complement the aesthetics of your room with easy functionality. Read on to see some really creative lamp designs: 
Ross Gardam's Polar desk lamp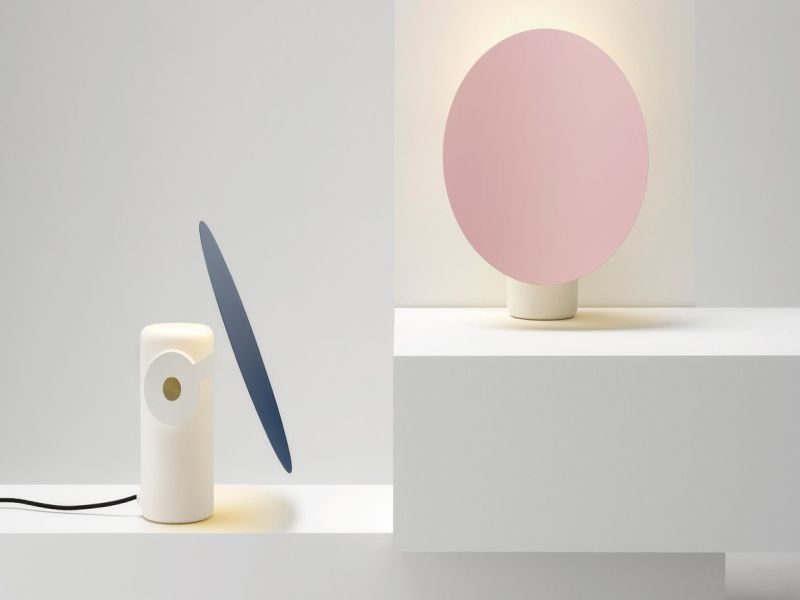 Ross Gardam's Polar desk lamp is a play on light and shadow. The motif used throughout is circular in shape. The lamp has an unique magnetic arm to allow the disc at the base to circle around the body to direct or shed light.
Magnets have been combined with a friction disc and molded into a ceramic body to let the magnetic arm snap into position and function. The ceramic base has been handcrafted using slip casting while bisque firing the surface, and the final finish is unglazed. The colors this lamp is available in are shiny gold, dusk pink, midnight blue and polar white.
Hexa table lamp by Bas Vellekoop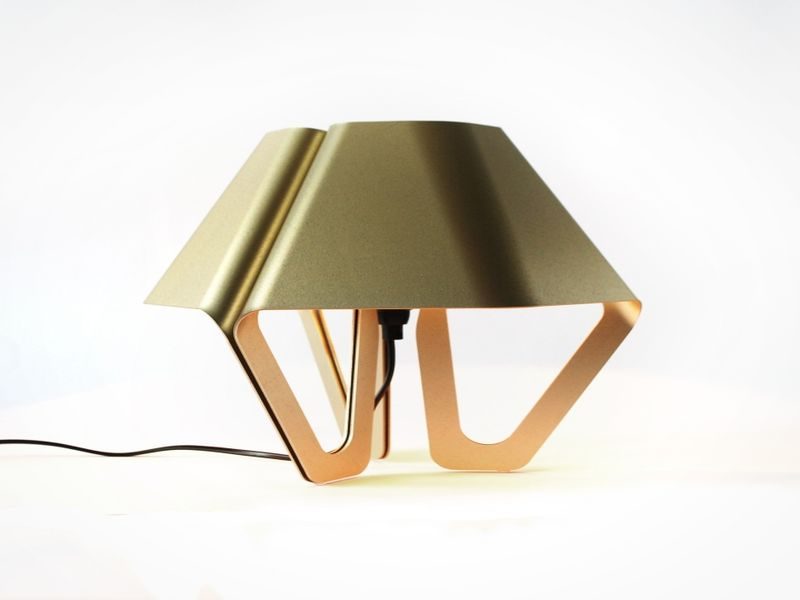 If you are an admirer of mathematical patterns, you may like the Hexa table lamp by Bas Vellekoop. It is based on the shape of a hexagon, and this hexagonal shape enables one to create honeycomb patterns by placing the lamps on a grid.
The colors in which this table lamp is available in are gold, champagne, and midnight blue. The material is aluminum cut-out from aluminum sheets and finally folded by hand to give it its unique shape. Colors are derived from different pigment baths.
Eva tabletop light with candle-like glow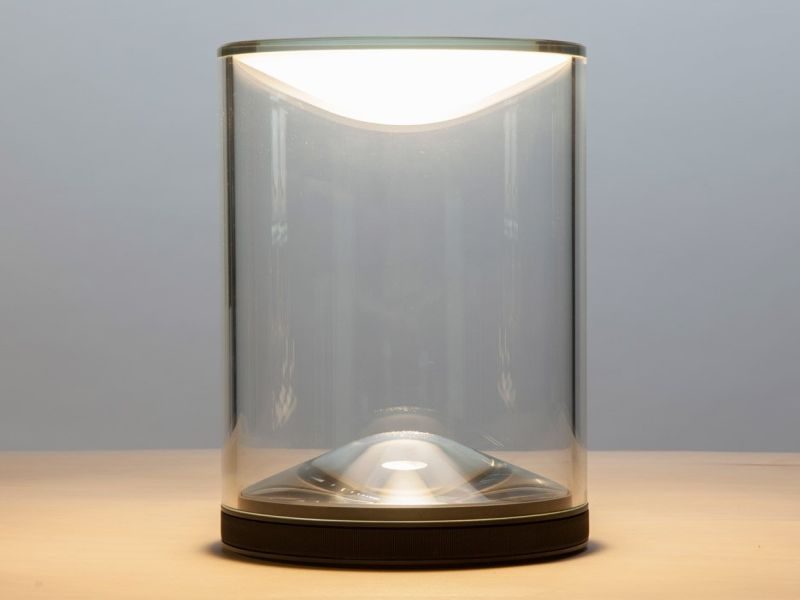 The Eva tabletop light gives off a gentle glow. The light is set up within a glass tube which gives the appearance of fireflies caught in a jar. It's like an electrical candle, as it has an LED light inside a round glass tube, and has an aluminum base.
Light passing through two lenses creates a glow and works to hide the light source as well focusing it on the reflecting cone. This results in a controlled beam of light, but the viewer cannot detect the light points.
A dimmer switch at the base operates in the same manner as a camera lens is controlled. The base colors available are brass anodized, silver and black, which can match with any décor. 
Perch Light by UmutYamac for Moooi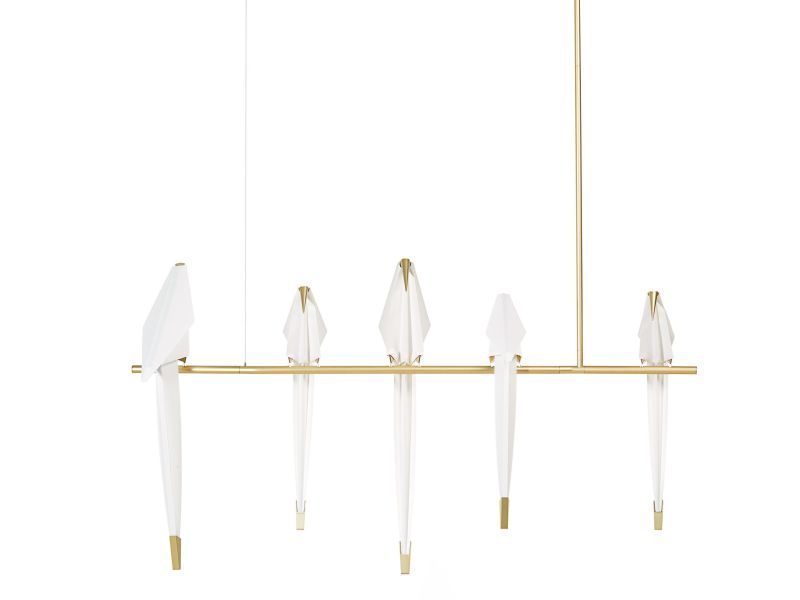 The Perch light, designed by UmutYamac, looks more like a piece of sculpture than an ordinary table lamp. This nature inspired design is made out of paper and brass. The lamp is in the form of a bird sitting on its perch, thus explaining the name. The bird lamp illuminates on coming in contact with the brass perch.
The bird moves freely as it does not have any wires connected to it. The bird is designed to sit in its resting position, unless it is put in motion by touch or wind. This elegant light can be suspended, or you may also choose the floor and wall versions, apart from the table top version.
Roome Gesture Controlled Smart Lamp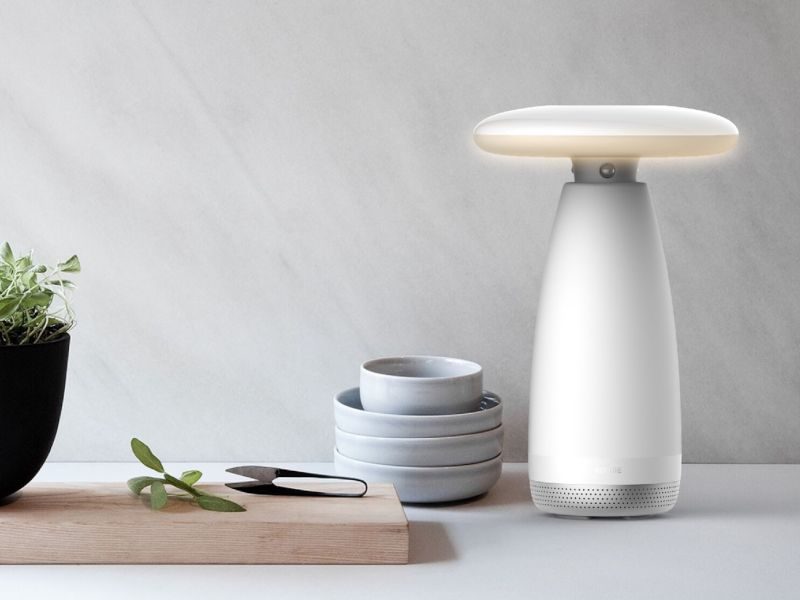 The Roome lamp is a smart lamp controlled by gesture. The designers of this light found the old method of physically switching lights on and off with switches, chains or buttons outdated, so they made use of latest technology that lets you switch on this light using gestures which the motion sensors detect. It turns on when it becomes aware of your presence in the room and automatically switches off, if it doesn't detect any motion in the room.
These creative lamps are both functional and have striking modern designs, which in turn may help to give that ultra-modern look to your home.