Children and their parents both love to carve pumpkins when Halloween comes near. Pumpkin carving is an age old tradition and it is very enjoyable but that's not the only way to use pumpkins for decoration. The lovely bright orange veggies can be used in multiple different ways for making your rooms come alive and look festive. Pumpkins are not costly and with some creativity you can turn them into master pieces. So don your thinking hat and pick some pumpkins up for giving your home décor a vibrant twist. For your help some great ideas have been compiled and listed below.
Throw a fall feast in style with pumpkins: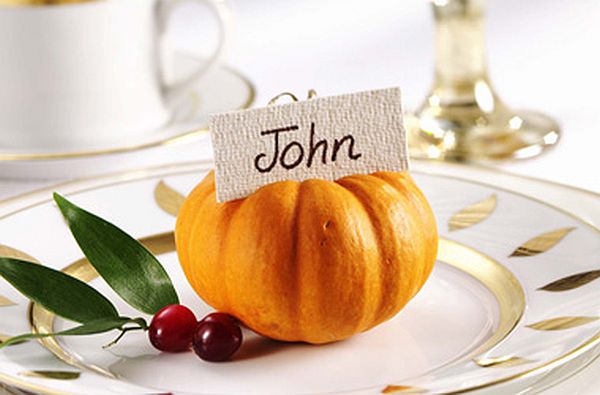 If you are soon going to organize a feat to celebrate the season of fall and host lots of people use pumpkins as place cards. Choose small sized pretty pumpkins and place them before each seat. Tie a paper or ribbon with the name of the guest written on them. Keep the napkin underneath the pumpkin and see your guests smiling as soon as they seat to eat. You can also write the name of guests on the pumpkins with black markers if it's a Halloween feast we are talking about.
Make a pumpkin flower vase: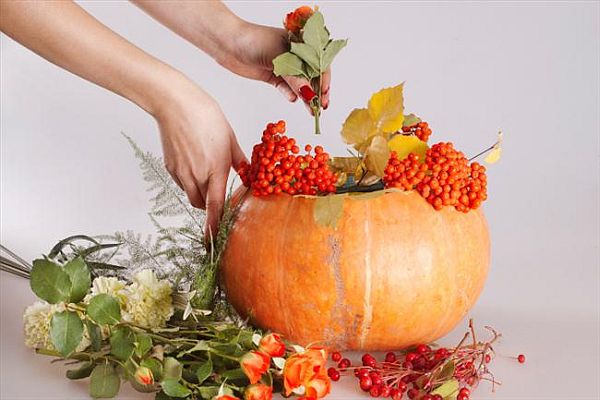 Go all natural and organic by making a flower vase using a pumpkin medium in size. Make a hole on its top and then remove the seeds carefully. The next big thing to do is finding a suitable water tight container and putting it inside the hollow of the pumpkin. The pumpkin will naturally rot if it stays in contact with water that's why you must not skip this step. Place flowers in the watertight vessel after filling it with water.
The fuss free pumpkin décor: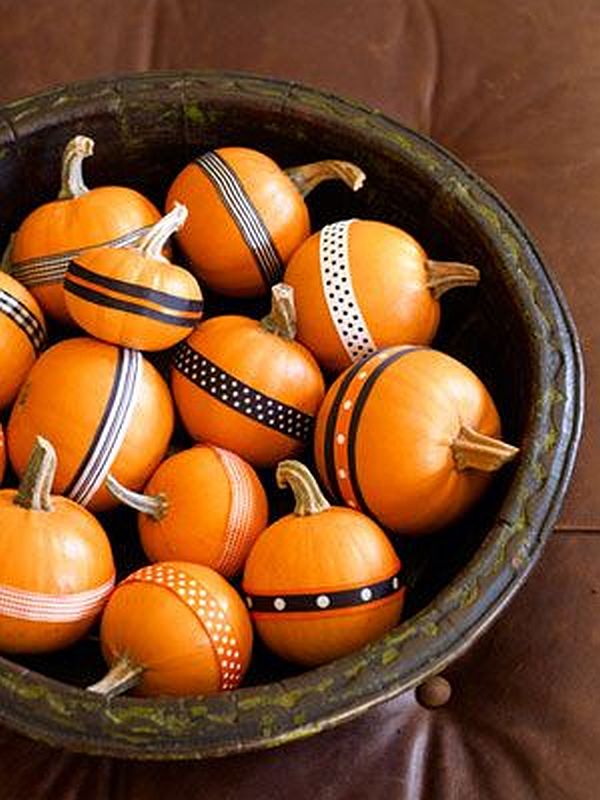 If you are too lazy to put any efforts in decorating your home with pumpkins then choose the fuss-less way of doing it right. Buy some sugar pumpkins which are smaller in size and cuter to look at. Get a rustic bowl with an antic charm and place the sugar pumpkins inside it. You may wrap double stick patterned tapes around the pumpkins to give them more character. The rustic metal will contrast nicely with the vibrant orange of the pumpkins and make your dining hall look warmer.
Try flower power on pumpkins: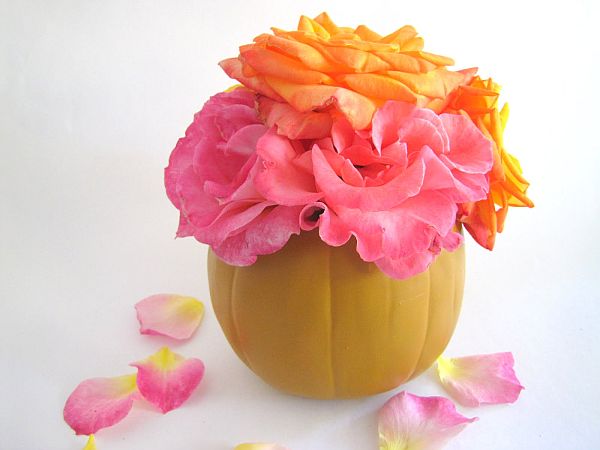 Flowers can make anything look lovelier and pumpkins are no exception to this rule. Bright and colorful flowers can be used for giving your pumpkins a whole new makeover. Get some medium to large sized, soft skinned pumpkins and an awl tool. Cut mums are the best flower options for this purpose. Make holes on the pumpkins body and insert the mum stems inside them. Keep doing this until the entire pumpkin has been nicely covered with light orange blooms. Keep on center tables for display. Your guests won't be able to stop admiring these inexpensive masterpieces.
Paint them good: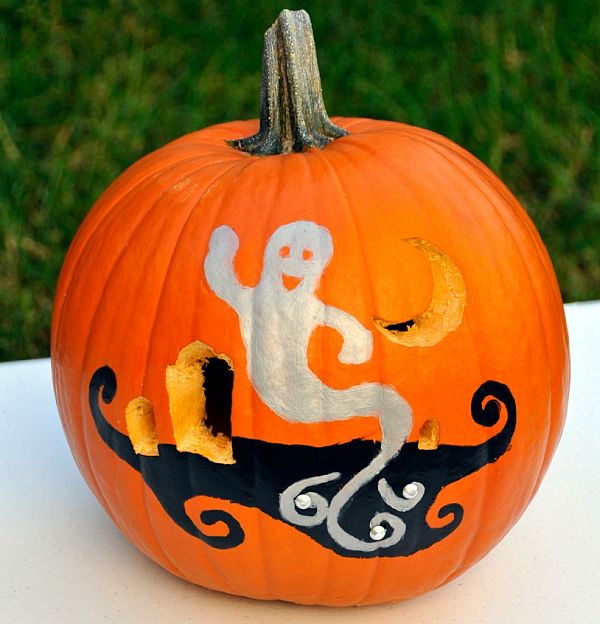 If you have a huge and seemingly useless pumpkin at hand start painting it and convert it to an object of artistic interest. For this you will need adequate numbers of stick on tapes and glitter paints. Stick the tapes in a grid like pattern all over the giant pumpkin and then paint around those rectangles to get a lovely effect.
Serving bowl: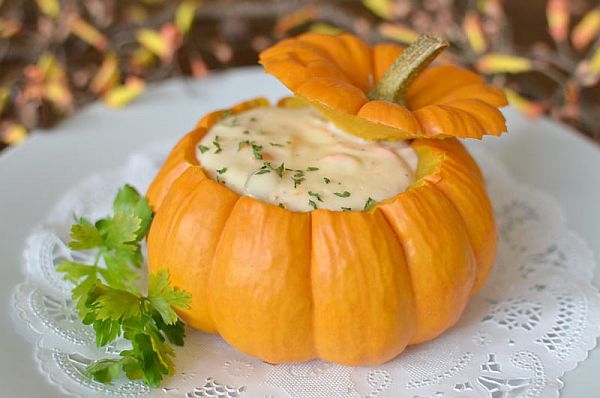 Cut the pumpkin a little below the stem and clean the hollow completely. This is the perfect vessel for serving delicious seasonal soups or potato chowder in style at your next dinner party. The pumpkin serving bowl adds an organic glamour to the dinner table.
Pumpkins are low cost veggies which can be used in your daily life in a variety of ways. They are lovely décor items which can be used for making a room look interesting.