Today most homes have TV's mounted on the walls. Wall mount TV's is a great way to save space as well as have the benefit of watch your favorite shows. To bring in some life into the space where the TV is installed, you can consider decorating the space beautifully. This will add a spark to your place and make your room more lively and beautiful to look at. Here are a few creative ways to decorate your TV space
Consider a nice set of drawers or an antique table below the TV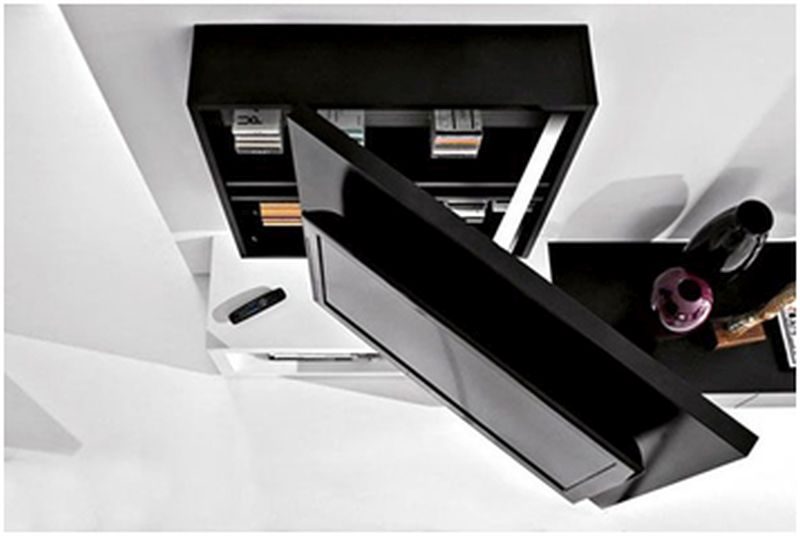 Instead of just leaving the space under your TV, you can invest in a nice chest of drawers. For the size of the drawers invest in one that is bigger than the length of the TV. You can place flowerpots on either sides of the drawers or table. In this idea, you can also place medium sized pots with artificial flowers.
Shelves and racks above the TV
Instead of placing your TV very high, you can reduce the height comfortable enough that you can see easily. Invest in a nice shelf or rack just above the TV and decorate it with different small and beautiful looking home decor accessories.
Paintings and artistic frames are a great choice
Painting and frames always come in handy. You can decorate around the TV by making your very own gallery collection. You can opt for a large and short width painting to go above the TV. Place the smaller sized frames on either side. This will reduce the bulky look and decorate the space perfectly.
Shutters are another good choice
Antique and oversized shutters can always come in handy. You can add the chic and shabby look by placing the shutters on either sides of the TV along with a nice vintage collection above it. This will give your wall a beautiful rustic and classy look.
Accessorize the space with Lampshades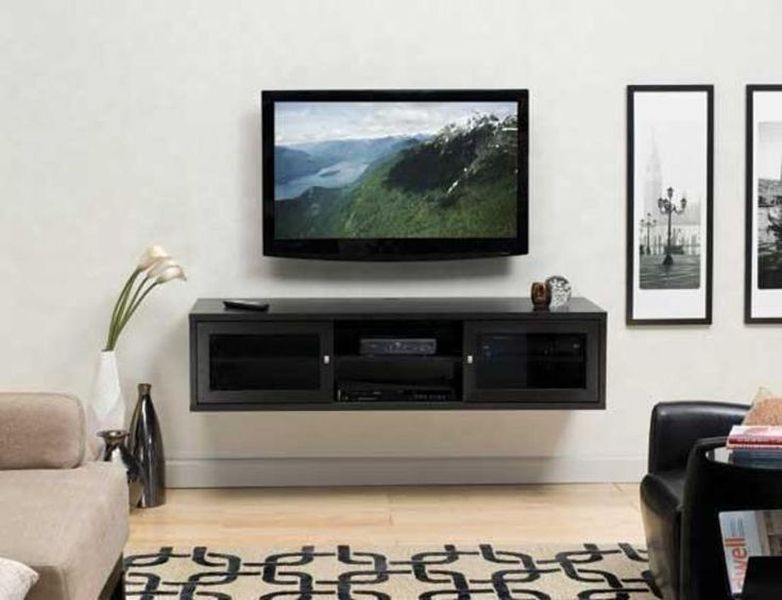 Although you may not use the lampshades while watching TV, it is still a great way to accessorize the space. Place the right sized lampshade on either sides of the TV. If you do not have anything below the TV, then opt for large sized shades.
Open tables with cloth storage boxes
Open tables gives you a variety of ways to design them. If you do not have racks, consider multicolored storage boxes that have drawers. If you do have racks, then use the cloth storage boxes. This will make the space look presentable and organized.
Splurge with colors using fabric and embroidery rings or wooden frames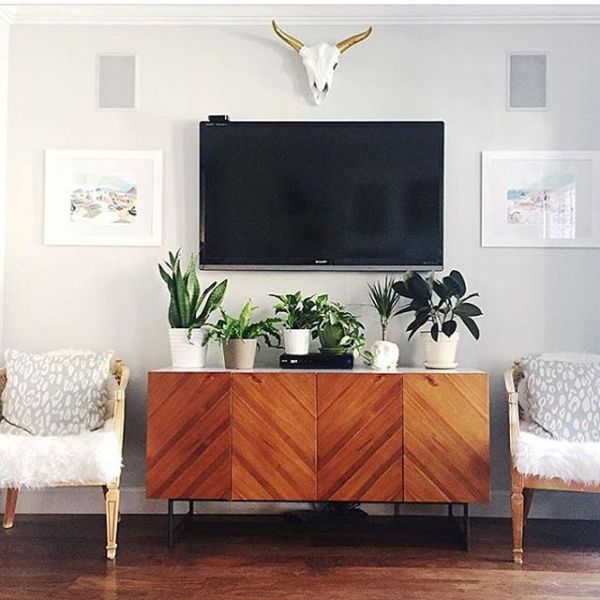 Fabrics are a create way to decorate the space around the TV. Use differently colored and designed fabrics. You can create your own decorative idea with this very simple and easy way. One great way to do is by using the embroidery rings or small sized frames. Invest in differently sized rings or wooden frames and cut the fabric accordingly. This way you can always change the fabric whenever you want and create a new look every time.
Add a framed border
To convert the boring look of your TV, an innovative and creative way would be to add a frame or border to your TV. A wooden one will do the trick since you can get the required thickness and style. To add to the beauty of the look, consider investing in neatly crafted headboards according to the size of the TV and place it above. This will give your space a nice and bold look but reduces the impact of too much of decorations.
The family photo gallery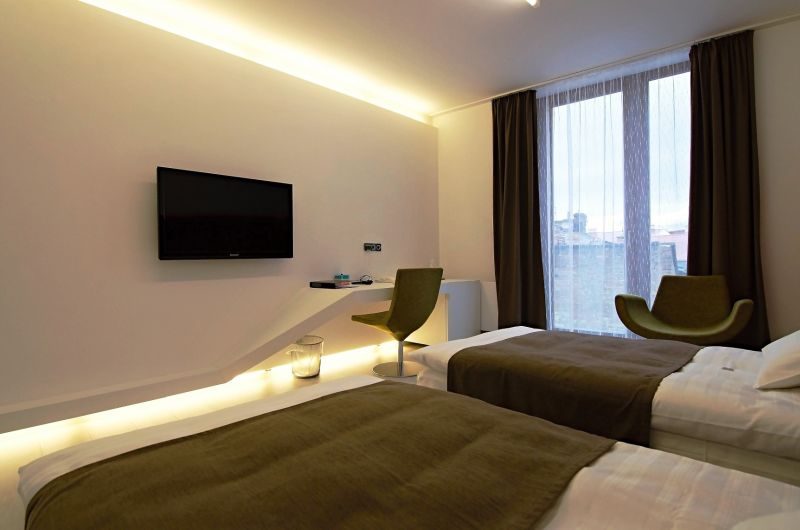 Capturing various memories of time spent is a beautiful way to cherish them. Use your family photos as a way to decorate the space around your TV. Invest in solid colored frames so that you can add new photos to the collection. The colors suitable for this idea while choosing frames would be black, gold, silver and white. You can also opt for multicolored frames, as that will add in a nice finish to your wall.  The one thing you can keep in mind is to ensure that they are all of the same size.