Homeowners find it very difficult to decorate long and narrow living rooms. This type of living rooms does not have much space or scope for elaborate décor. Being a narrow room it will not let lots of sunlight come in or air pass through it. Utilize natural light for brightening such rooms and also cleverly arrange the furniture. There are several ways to make a long and narrow living room look stylish and elegant. Also try to reduce the clutters inside the room. In the following, you will find some tips for upgrading the décor of your long living room.
Keep it simple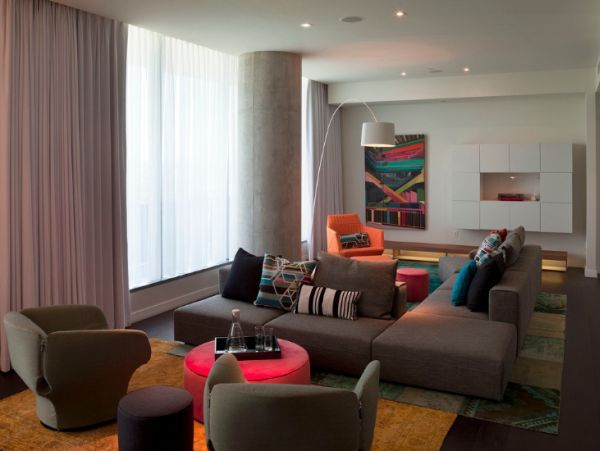 It would be a mistake to try to create separate sitting areas in a long and narrow living room. The back to back sofas or sitting arrangements will only accentuate the length of the room and make it look narrower. Focus on a single sitting area. Buy a three-sitter sofa and two single sitters. Arrange them around a nice coffee table. Light colored furniture with bright hued accessories can make your look good. Use bright and attractive colors like orange, purple, red, fuchsia in cushion covers, side lamps and curtains.
It's all about organization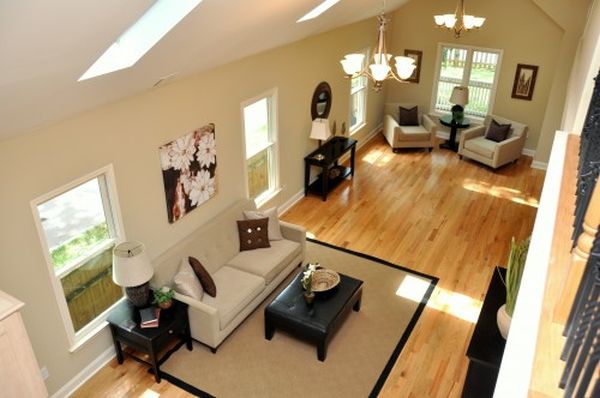 If your living room is too long then having one sofa or sitting area won't suffice. Create an extended sitting area with a long coffee table in the middle. Invest in two or three sofas and arrange them along the length of the room in a rectangle pattern. Make sure that the color scheme does not collide. Choose the upholstery from the same color family. Accentuate the beauty of the room with patterns and prints that are easy on the eyes. This way there will be different sitting areas that are attached with one another in your room.
Learn to balance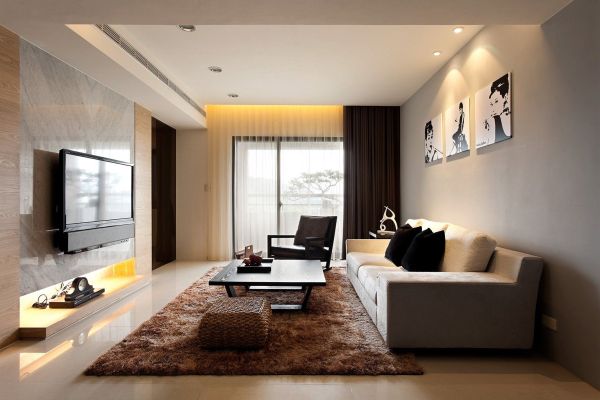 Suppose you have arranged the main sitting furniture at the end of the long and narrow living room near the windows. This will definitely make the other end look empty and depressing. Get some chairs, chaises or recliners along with stools and a low table to make the other end look better. This way you will have two different sitting zones and entertain more guests. Long sofas help in diverting attention from the length if paired with the right companions like single sitter sofas, chairs and stools. Some homeowners place chairs behind the sofa near the windows so that there are more than on sitting zones available for the occupants.
Mirroring and back to backs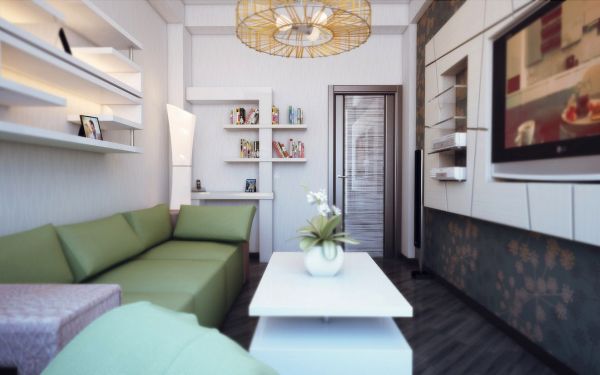 Another great way to utilize the length of the room is creating two similar small sitting areas back to back. Buy a two similar sofa sets and put them back to back. Buy single sitter sofas and chaises to arrange around them. Buy coffee tables in two different styles for keeping in the middle of the sitting areas. If you don't like this idea then get a free form sectional sofa which will occupy the length without cluttering the space. Also buy some additional furniture for sitting.
Lower the ceiling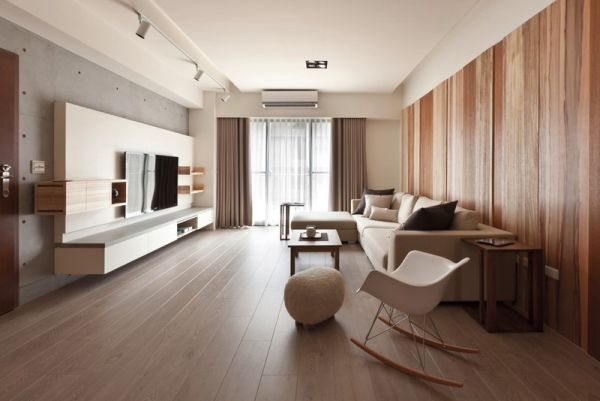 The high ceiling can make a long and narrow look even bleaker. For such rooms one should buy ornate chandeliers or contemporary similar looking hanging lights. These will help in lowering the ceiling and cover the empty space. This is also good for illuminating the room. Use mirrors on the walls for reflecting the light and creating an illusion of space.
Summary
Decorating a long and narrow living room may seem like a challenge but with a little tact you can make such rooms look elegant and spacious. Create the sitting area by focusing on symmetry and balance.