The color of snow and the color of wedding dresses, white, is the color of purity and new beginnings. Decorating a home with white is difficult but not impossible. White is one of the most loved colors of modern interior designers. White is not a dead color, rather it is a mutely vibrant color, which astounds and creates a sense of drama. White works as a good backdrop for exquisite décor.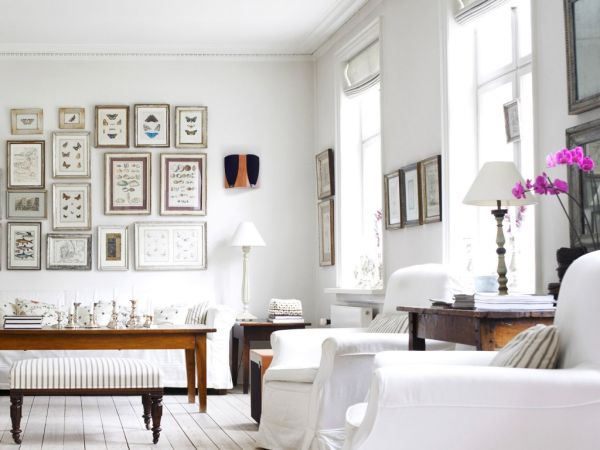 A little care and maintenance will keep your white walls stay perfect for ages. White also lets homeowners experiment with the room décor and use different textures and accessories. In the following, we have discussed some ideas for decorating your home with white without making it look dull.
Don't be afraid of white:
If you want to decorate your room with white then you must not be afraid of it. Stop worrying about stains and oil marks. These elements can make any room look dirty and white is not an exception. The white linen and cushion covers you use should be easily washable. Buy linen that you can clean in a machine. There are paints which let us clean walls and sweep the dirty marks away. Using such paint can make it easier for you to use white.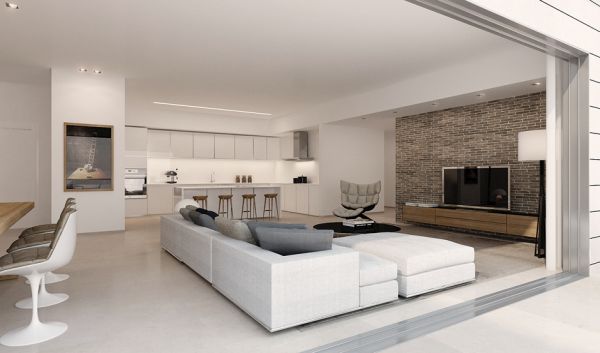 Choose your pastels carefully:
The pastel shades you pair with the white in your rooms should not be too loud. They should not take away the elegant glamour from the room. That is why choose pastel shades that have a soft charm and depth. Lighter shades of pink and pale blue look good when paired with white subtly. You may also use mint green to enliven the rooms.
Textures can twist the tale:
If you feel that an all white room is too boring for you then try to elevate the décor with different textures. You can go for either a softened and charming look or a dashing and dynamic look. You can achieve both of these looks with the help of décor. Use wood and stones to give a rich texture to the white rooms and elevate the elegance quotient. Metals and glass make the white rooms look sleeker and stylish. You can also bring variety with the use of different fabrics like wool, cotton and linen.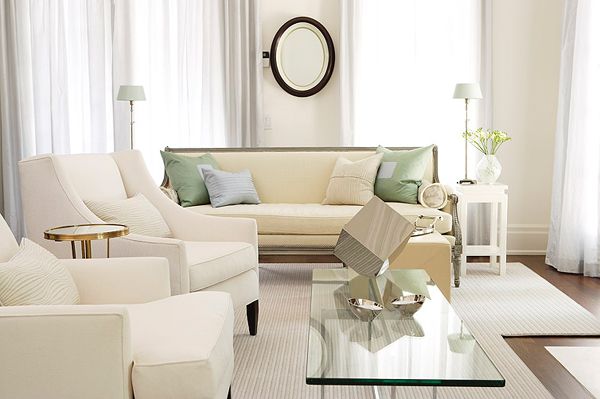 Use white for sharpening:
You need not to paint the white room completely in white. Use your imagination and try accentuating rooms with white. Use glass on the walls or white furniture for making a room stand out. White looks striking when paired with prints so you can use white cushion covers along with printed ones.
White looks great in kitchen:
White is believed to be tough to maintain but at the same time, it looks clean. Modern homeowners like using white in the kitchen for the clean feel it exudes. White looks great in both a traditional and a modern kitchen. White has many different shades. You can use creamy white for traditional stone countertop kitchen and for the modern, minimalist kitchens, the lacquered white looks perfect.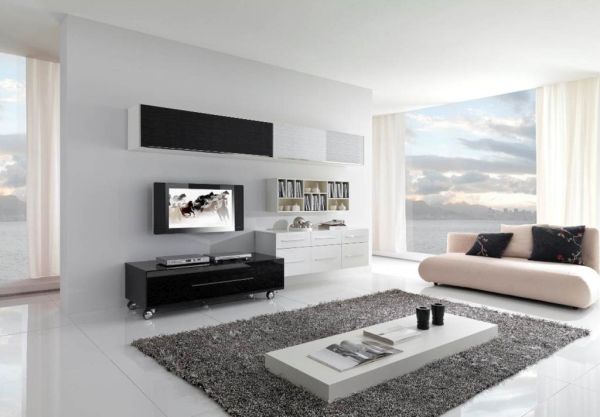 White lets you be creative:
Same room décor gets boring after some months. If you opt for white then it will be easier to bring variety and change the look. White rooms are like an empty canvas where you can let your imagination flow freely. Change the bed sheets and throw some floral pillows to give the room a quick makeover.
Be smart while accessorizing:
The room need not be draped all in white linen. Use colorful sofa covers and bed sheets but use some white curtains that have a different colored border attached at the floor end. This way the whites will not get dirty easily.
Summary:
White can add drama to your home décor. The color of purity can brighten up a room and make it appear larger.