If you do not use a sectional sofa in your family room just because you do not find it easy to arrange according to your family's requirements, then you may now get rid of this excuse. Here are some tips and tricks to decorate your family room with sectional sofa variety. This can keep your sectional sofa in an integrated manner and at a functional place in your living room.
Place it at the focal point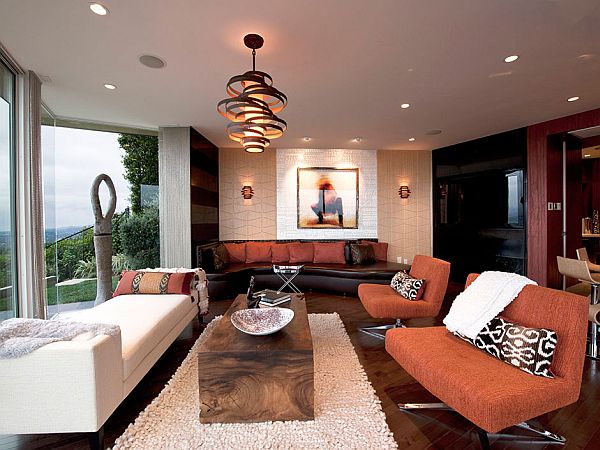 Check where your family room's focal point is and place your sofa accordingly. For example, you family may watch television together. Then, the place with the television is your focal point where most of the gatherings would happen. Thus, you should place your sectional sofa at around 10 to 12 feet away from the television to ensure a better view. In the same way, most of your family's time could be spent near a fireplace. In such a case, your fireplace is the focal point and your sofa can be placed at a comfortable distance from this fireplace. You need to check the social hub of your family room and accordingly place your sofa there. This will maintain your room's functionality in an effective manner.
Arrange it for comfort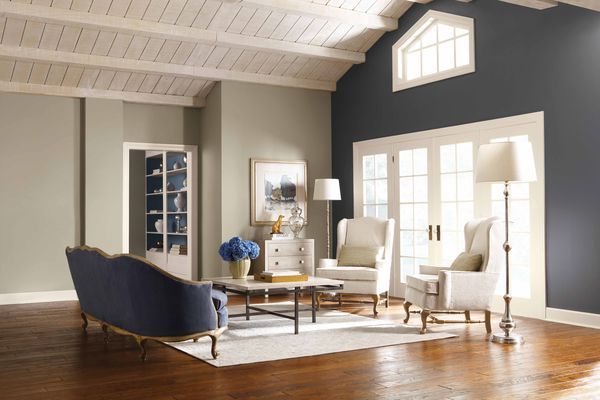 Place your sectional sofa where it is most convenient for all family members. Ultimately, a sectional sofa is designed for comfort and convenience. Check the place where seating is most accessible yet fully functional too.
Place it per available space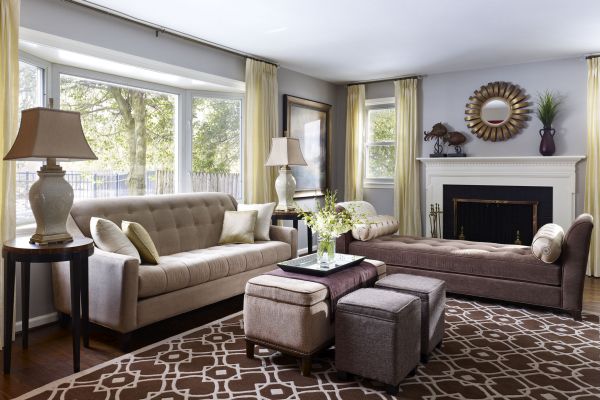 If your family room is long enough, then you may consider placing your sofa in the center. Else, it can also be placed against a particular wall in a horizontal manner. While placing it in the center may occupy more space, placing it against a wall is a space-saving option. Thus, decorate your sofa against the wall when you require saving space, as well as making place for other furniture. If it is decorate against a wall, then you can also maintain better functionality and ensure smoother movement. However, take care if there is a radiator or air vent on the wall. In that case, leave some space between the wall and sofa to avoid any hazard.
Leave space for accessories/furniture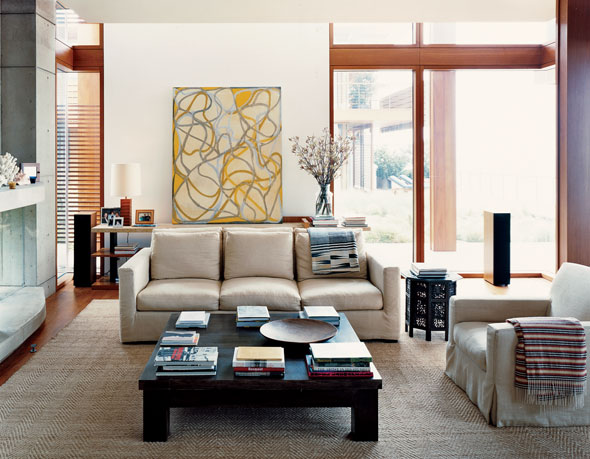 When you choose a sectional sofa, it is not your regular sofa that you place anywhere in your living room. You will also require a side table or additional furniture alongside it. It is required for placing the stuff that you may use while sitting on the sofa. For example, you may need to place your books or remote controls on a side table if you are reading or watching television while sitting on your sofa. Thus, it is recommended to leave enough space around or on sides of the sectional sofa, so extra furniture may be decorated.
Keep it in pieces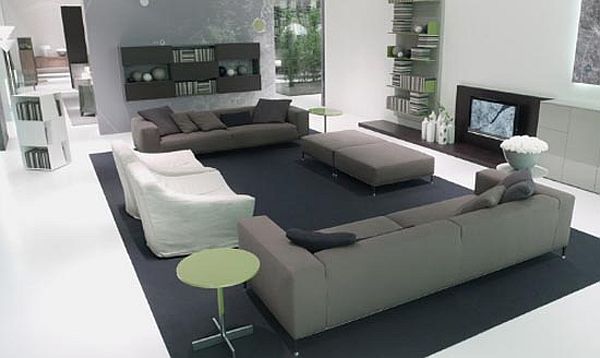 It is not always necessary to place your sectional sofa in one piece. Separate the sections and juggle the arrangement. This kind of setup allows you to mix and match things.
Summary:
It is not a complex task to decorate your sectional sofa in the family room. Just make sure to place it in a way that both the room's functionality and people's comfort are maintained.