With a little more physical efforts and creative thinking, you can transform the ordinary room of your child into an extraordinary room. A room that is stylish, practical, comfortable and fun, wherein your child would love to sleep, play, learnand to spend time. Here are some creative ways that you can consider while decorating your child's room.
Creative toy display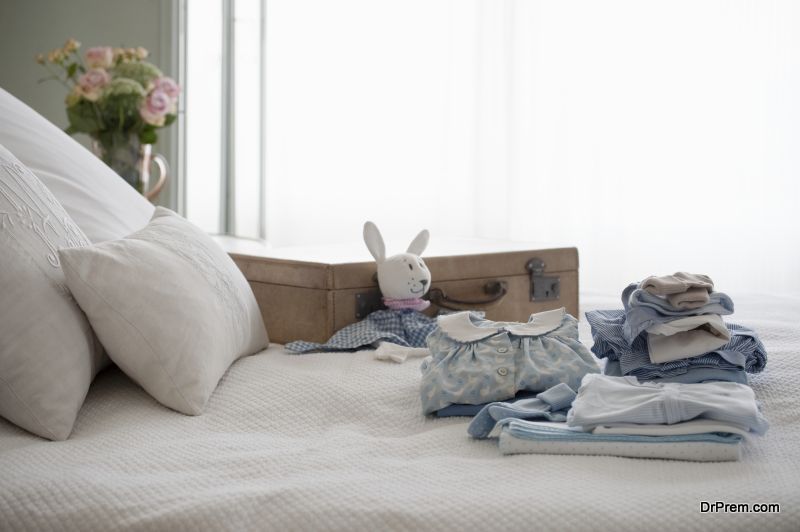 As toys are extremely important for kids, so how about incorporating a creative toy display into your child's room? There are endless ways that you can consider and pick the one you think goes best with the rest of the room décor and that has the potential to display all the toys well. A common conventional toy shelf is no more a great idea, so hit the net for all sorts of latest and exciting toy display options.
Chalkboard walls
Children love to write and scribble on the walls, but certainly no parent likes seeing dirty walls all around the home. To get rid of this problem and to make room more interesting for your kids, you can add chalkboard walls to the room. It is one of the best ideas that will enable you to keep your kid more absorbed in his/her room. If you fear the black colored chalkboard walls interfering with the rest of the room décor, you can always choose a colored chalkboard paint that goes well with the room color and other elements.
Hanging chair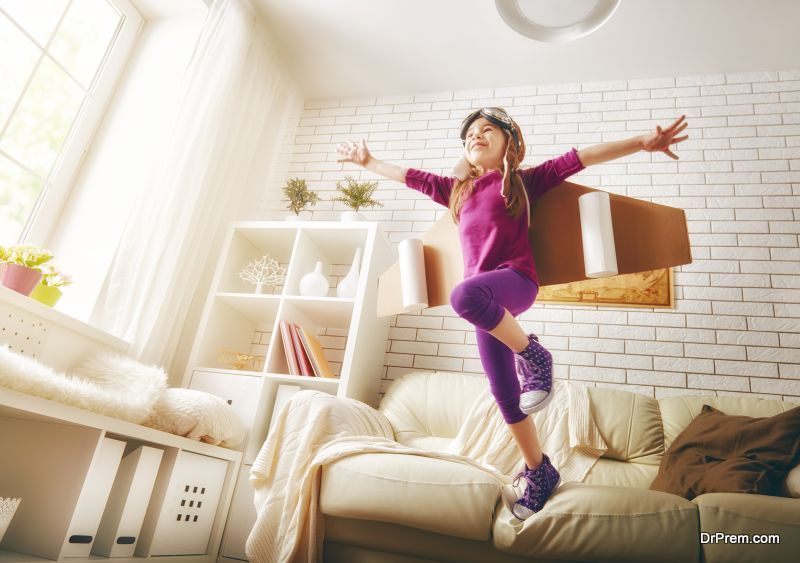 If you desire bringing loads of outdoor fun into your kid's room, you must try installing a hanging chair inside the room. It will create a cozy nook for your child that is perfect for reading, relaxing and lounging. As there are a wide assortment of hanging chairs available on the market, you can pick some of the most kid-friendly makes and designs. For instance, you can pick bright colored chairs and the ones with the fabric covered by cute animations.
Mini art galleries
By adding mini art galleries into your kid's rooms, you can make it all the more appealing and fun-filled for your kids. For choosing the most appropriate art galleries, you need to take your child's personality and taste into consideration. It can be a simple framed display of the paintings your child makes on a daily basis, a photograph collage or just about anything you think will make your child happy.
Curtains in place of doors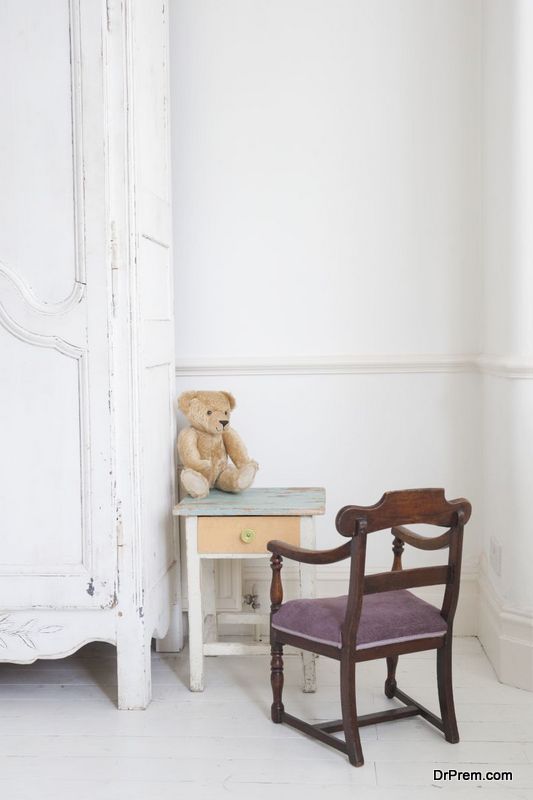 Often kids find it difficult to open doors of their closets and of toy storage in their rooms. To make things more convenient, you can ditch doors and add curtains. Not only will it make things easy for your kids but will amp up the room's décor as well. You can choose attractive curtains that go well the rest of the theme followed in your kind's room.
Funky shelves
Instead of old school shelves, you can add funky shelves to your kid's room. Ideas are many, so you just need to choose ones you think would serve your purpose in the best ways possible. One of the funkiest shelving systems that we came across includes a skating board shelf.
Attractive organizers
Adding attractive organizers to kid's room is a good idea, as majority of children hate the idea of organizing their stuff. Creative organization solutions encourage children to keep everything in place, thus, reducing the chaos around. For instance, you can cover wooden creates in attractive colors and patterns and use it as a toy storage in your kids room. 
As kids love fun, there are plenty of cool ideas that parents can count on for making a kid's room as full of fun as possible.