If you own a big apartment then a walk-in closet has to be part of it because a big apartment can easily accommodate a walk-in closet. It is something that makes your storage much organized and helps you store your stuff, clothes, bags, shoes, and accessories in a non-cluttered manner. Moreover, it saves your time while finding the required stuff because everything is so well stored that you can find anything by giving a mere glance at the closet.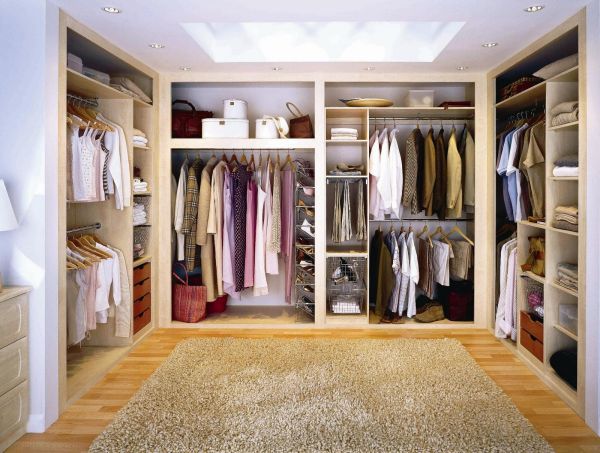 If you are planning to make a walk-in closet at your place, following are some aspects that you must take into consideration, which can make your closet function and look better.
Location
The first thing that you have to decide is the location where you want to place your walk-in closet. The two best locations where a walk-in closet fits best are the bedroom and the bathroom. You can divide your bathroom in a way that one portion serves as the bathing area and the other portion can be used for a walk-in closet. This way you can take shower and easily walk towards the closet and get ready. The other option is to place the closet in your bedroom, which is an equally good option. However, the second option is more advantageous because you can get ready in a room while the other can use the bathroom.
Bars or Shelves
A walk-in closet can never be good if it has only bars or only shelves. To make a dream walk-in closet, a mixture of bars and shelves is desirable. Bars will solve the purpose of hanging clothes, and the ones that cannot be hanged can be placed on shelves. You can also add some drawers in your closet and store those clothes in them, which you do not wear quite often.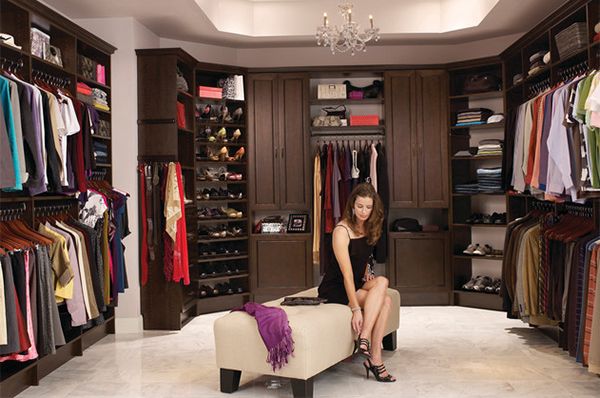 Shoes storage
It is quite happening to wear matching footwear with outfit but this penchant results in the collection of too many footwear and it becomes a problem to store them properly. This problem is easily solved if you design your walk-in closet with a special section assigned exclusively for shoes. You need to build racks in which you can store shoes that you do not wear quite often and the ones that are not suitable for the present season. The ones you wear on a regular basis can be stored in the hallway closet as well.
Mirrors
Mirror plays a very important role in dressing, so there has to be a full sized mirror in every walk-in closet. Some people make a mistake and do not install a mirror in their closet; they fail to realize that absence of mirror makes your dressing tougher and boring. You can place multiple mirrors in your closet if you like. Some walk-in closets have proper vanity area as well.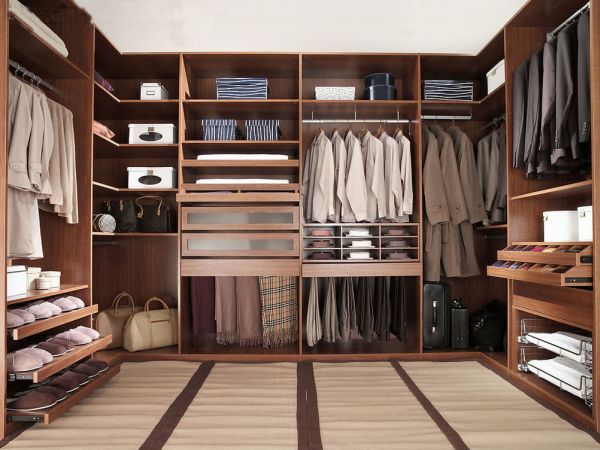 Hooks
Besides bars and hooks, yet another essential of a walk-in closet are hooks. Make sure that your closet has some hooks as well. You can hang items like a necklace or a watch that you wear daily on those hooks.
Lastly, you should have at least a few hooks on the walls to hold items that you use every day. This makes a great place to hang your daily-use belt, if you wear one, or a bathrobe so that these items aren't cluttering your master bath. You may also want to have a table, counter, or shelf in the closet with a lipped edge, which can serve to hold smaller items that you wear every day, such as rings, watches, and glasses. If you put these items in the same place every day, you can ensure that they won't get lost.
Storage
Along with your clothing, you may want to use your walk-in closet for other forms of storage as well. For example, a walk-in closet is a great place to keep your wedding dress and other memorabilia, as it will be out of the light and less likely to be damaged by the sun over time. This is also a good place to store items that you use occasionally, but not every day, in your bedroom and master bathroom, such as fans, extra blankets, additional pillows, holiday decorations, and extra towels.
Summary
Walk-in closets are awesome. Make the best use of available resources, and design your closet well keeping in mind your own requirements and needs.