Artists have a rather unique way of decorating their homes, throwing in their unique touches here and there whenever possible. If you love art and are in the process of trying to decorate your home around art, here are some useful pointers to help you out.
Showcase what you love, not what everyone wants to see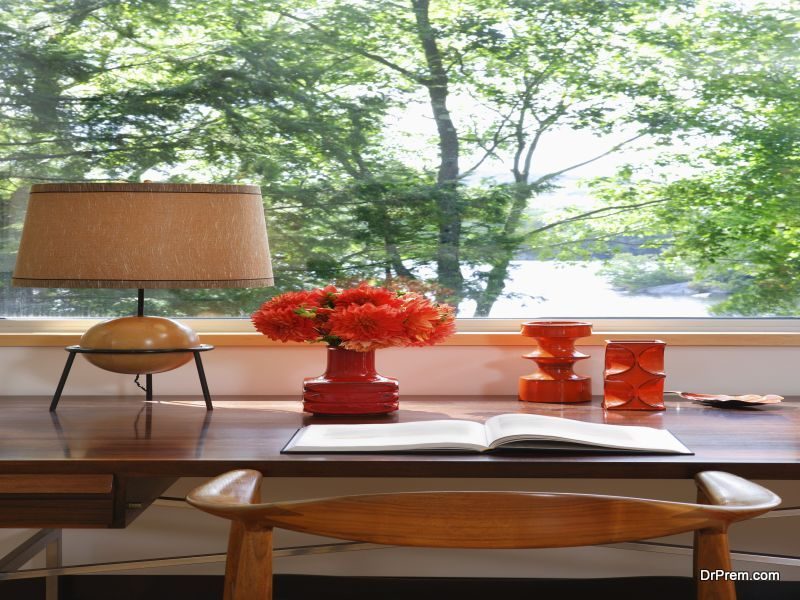 Art can mean different things to different people. As such, you don't need to showcase a collection you think visitors would love to see. In case, showcase what you love. Exhibit collections that are close to your heart so that others may know about your inner artistic self. Remember, you are decorating your home with what you love to call as art, not what someone would perceive of it.
Showcase multiple works of art
Showcasing multiple art pieces either from the same artist or different artists can have a greater impact. However, ensure that there is something common in all the art pieces you showcase so that the continuity of the space does not get interrupted, but joins together to give a stronger and more cohesive look.
Allow the collection to breathe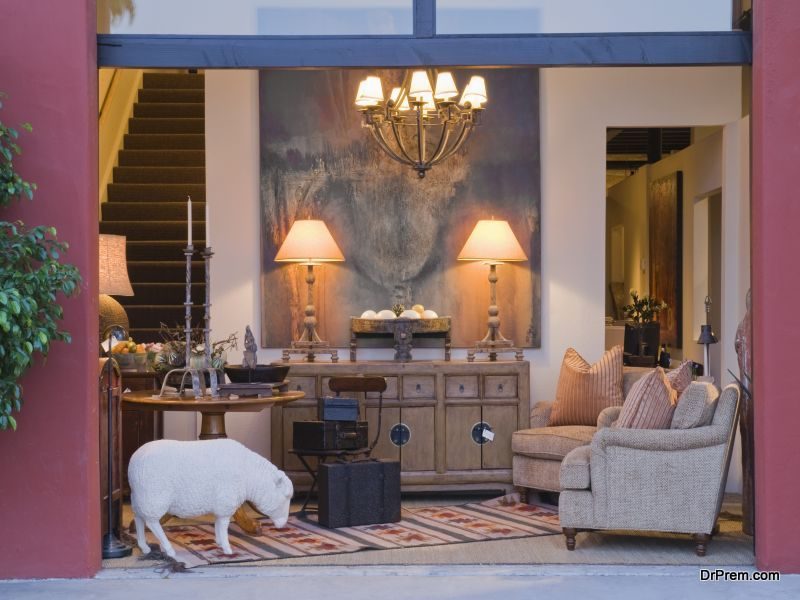 Ok so you have a lot of art pieces which you want to hang up or exhibit in one particular space. Having too many pieces overcrowding an area can create a sense of clutter, with no individual piece being able to grab attention. Your work here is to sort out the 'must have' pieces from the 'may have' pieces. Arrange the 'must have' pieces neatly, providing a little breathing space between individual pieces. If you have some more space to fill at the end, consider throwing in a few 'may have' pieces. This allows you to create a collection that is instantly likeable.
Show some restraint to throw light
Sometimes you may have room for just one large piece of art which needs to act as a centerpiece. In addition to throw more focus on the art piece, you will need to remove the focus on the other elements in the room. For instance, if there is a really colorful painting you want to showcase, make sure the furniture, furnishings and wall color offer a simple, monochromatic look. This will highlight the painting beautifully.
Repeat the colors from the art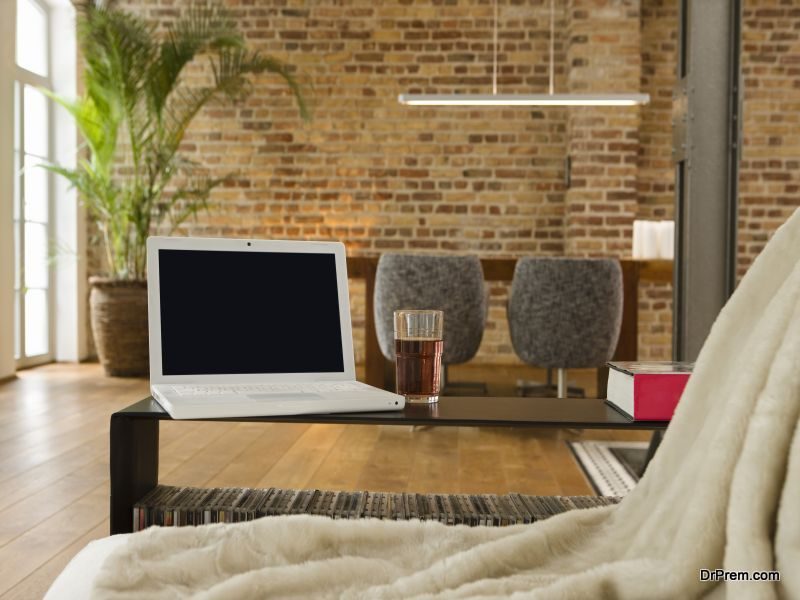 Here is another way you can highlight the art in a different manner. Instead of the monochrome look, consider extending the colors of the art piece to the other elements in the room. This will surely make the art visually strong and interesting.
Place the furniture accordingly
Wrong furniture placement can hamper the look of your art collection. While you may keep a few simple items like chairs or stools near the painting, make sure to avoid items that threaten to steal the focus from the art.
Play with mirrors for reflections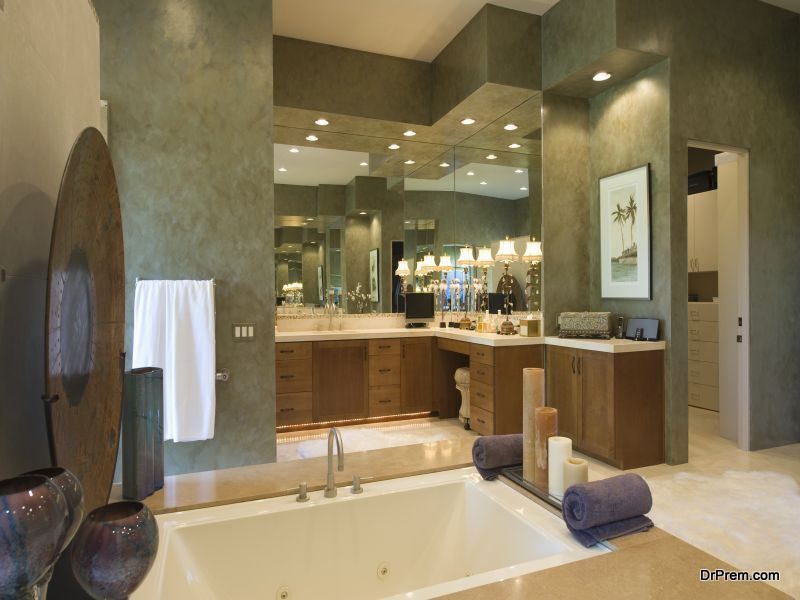 This is a great way to showcase your art in an intriguing way. Use mirrors to reflect a single art piece multiple times in many rooms. This way, you can ensure that each room in the house has the same art piece to talk about. Better yet, reverse the art piece or choose to have it reflected upside down for a more creative and appealing look.
Make use of ample lighting
Many individuals choose to use a spotlight to shed light on an art collection in their homes. While this may be a good way to highlight your art, there are other ways you can get this done in a subtler manner. For instance, the use of appropriate lighting fixtures at strategic places in the room can help the lighting as well as shadows cast by it to highlight your art beautifully.
Summary
Showcasing an art collection in your home? Then make note of these tips, which will help you ensure that your art collection turns out as a one of a kind décor everyone, wants to see and emulate in their homes.