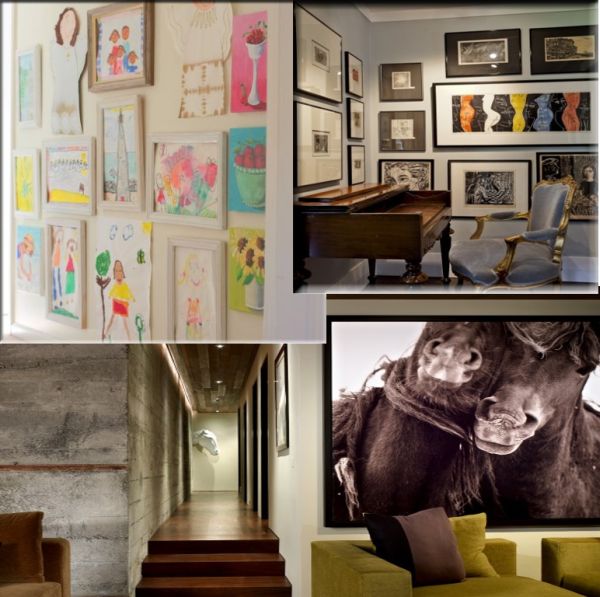 Art is inspiration. It acts as a balm in soothing your mind, uplifting your mood and cooling your tired eyes at the end of a laborious day. But the modern architects and interior designers believe that the potentials of art are even more expanded. They can recreate the mood of a room and make it a much better place to live! If this really interests you and you wish to know more on this in order to find out what is your personalized art work for your condo, scroll down and get educated on it.
The thumb rules for your own style
It appears to be an extremely challenging task for the novice to understand and settle upon the art that is closer to his/her heart. But to tell you the truth, there is absolutely nothing as such in the whole act. All you need to do is to visit a few art galleries, exhibitions, museums and online galleries and look through the art works that are at display there. Pick the ones that you like the most. Later on, analyze them and you will be able to conclude what is your style.
1. Abstract art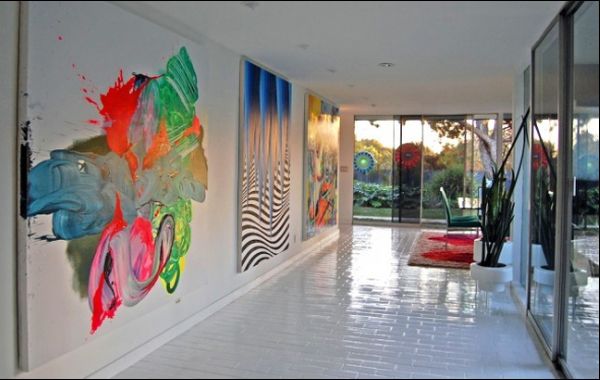 This is the most modern form of art which is, as we all know, devoid of any figures, images or portraits that is commonly found in traditional art works. The play of colors is the basic characteristic of such art work. All the shapes, textures and lines seem to meet at a common point and that is the easy movement of colors. So, it is needless to mention that abstract portrays a lot of emotion, sentiments and thoughts without taking the usual path. Abstract art has the remarkable capacity to blend uniformly with the surrounding ambiance to create symmetry in your interiors. We say that abstract art is the essential spice to enliven an urban home. The most amusing part of abstract art is that since it comes in a plethora of styles, so a single art work can bring back zeal in an otherwise dull room. So, grab it, if it suits your taste.
2. Traditional art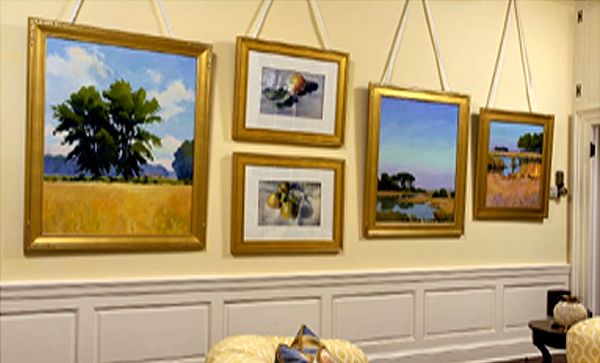 This art form is timeless and will never lose its dignity. As we all know, the term 'traditional art' is a big umbrella, which comprises of lively landscapes, classic portraits and traditional art forms. This art form is specially recommended for homes that have royal décor or if you have a plan of creating a theme-based décor for your interiors. These traditional artworks can also be genre-based and come with era marking effects. You can beautify them further by putting them in decorative frames that amalgamate well with their origin and effect. Say for instance, a Victoria art work will demand an elaborate gold-colored framing, while a present century traditional art work will look symmetrical in a slim, dark-colored wooden or metallic frame.
3. Modern art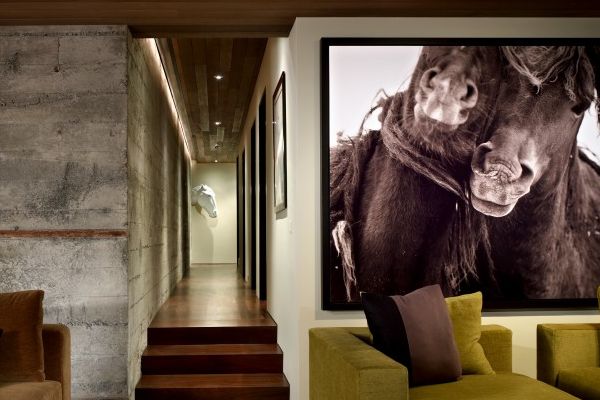 This is a vast sphere and covers almost everything that comes under the circumference of the human world. So, from figurative paintings to abstract art work, sculptures to sketches, art forms to drawings, everything is included in this clan. We believe that such artworks act as spoken person of the modern man and talk about practicality and reality instead of dreams and fantasy. It has a see through effect and reveals a lot more than what we see on the canvas or the wall. They certainly create powerful focal point in the spot where they are installed, thereby giving all new look to the décor.
4. Boho art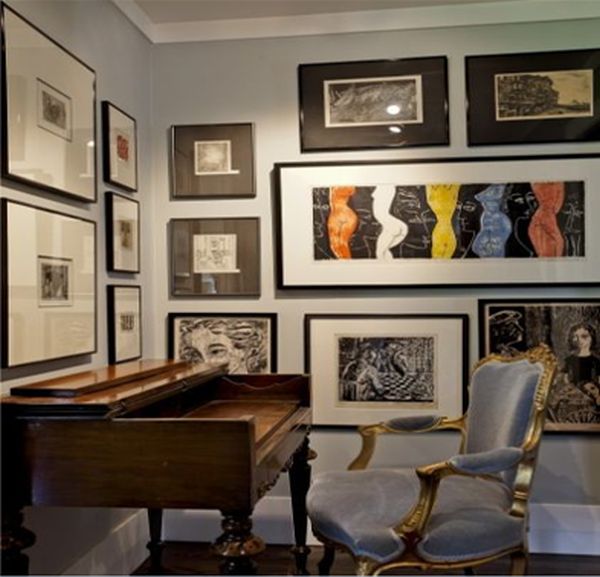 This art form gives you a great chance to create a crazy mixture of everything that your heart desires. So, right from old posters to distressed portraits to showy wall pieces and to rugged landscapes, everything comes under this category. The prominent thing is that it must look old. It gives an impression that you are an amateur collector and have decorated your home by collecting timeless art works from every walk of life. You can amalgamate frames depicting portraits and landscapes with a few worn out looking mirrors too. This will lead to immense optical curiosity in your interiors and give it a cozy feeling. So, if this idea suits you, then Boho art is the best one to flaunt in your home.
5. Pop-up art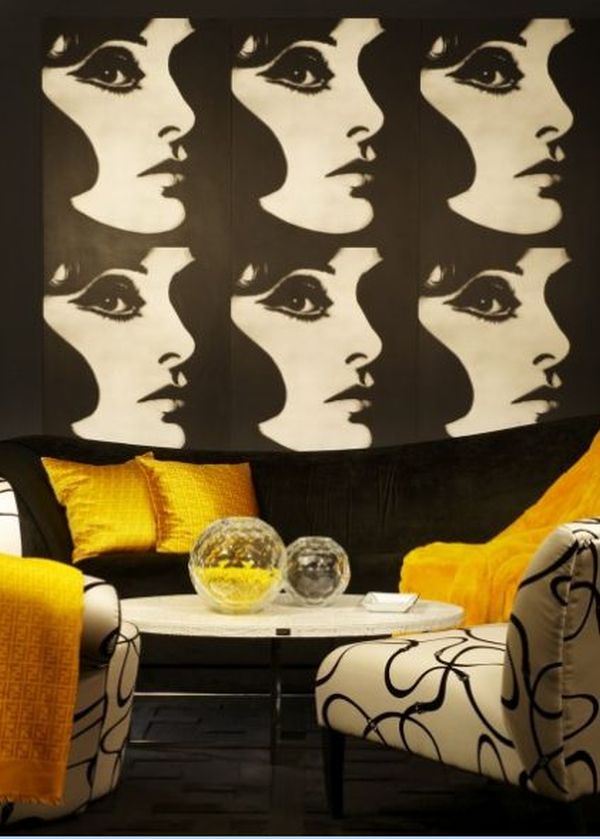 This form or art work is specially recommended for today's new generation, as current affairs are its major USP. There is absolutely no restriction about the color scheming, style, pattern or dimension. It is just that the art work must be a portrayal of your mind and your likes and dislikes. It gives the most customized appeal to a room and speaks about its owner. So, you can showcase anything; a popular culture, the most loved celebrity, a product that you use or a signage. Cartoons and colorful posters can also be put up as eye catching pop-up species. Sometimes, pop-up art is used by the interior designers to segregate rooms in a house according to the age and taste of the owner and the other family members. Some of the pop-up species artworks also serve as great complements in a theme-based home décor. So, if you wish your walls to be a replica of your mind and taste, pop-up art is the ideal one for you.
6. Crafty artwork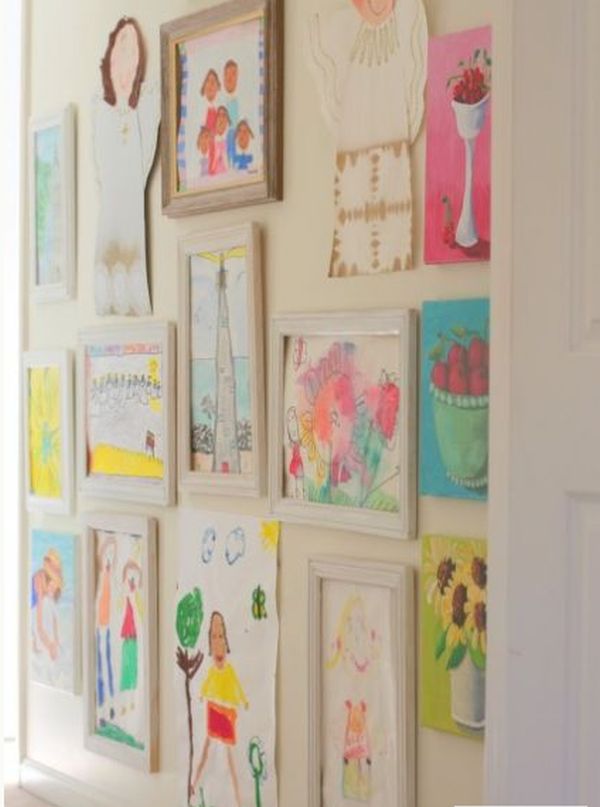 This is a form of art work which is really a wise one. It is a great means of recognizing the genius of your kid and letting it come to the forefront and assist him/her in gaining appreciations. The wall décor created by setting up your kid's school crafts-work will give a personalized lift to your home too. You can include every masterpiece your child makes, from origami structures to color sketches to collage and to rough scribbles. You can take the initiate to make them appear as masterpieces by framing them properly and placing them strategically on a wide wall in your living area to grasp maximum attention of your guests. Alternatively, you can always collect scraps and give them idyllic shapes by putting in some creativity of yours.
Art work depicts everything you wish to convey and there is an art work for every one of us. You just need to get hold of the right one and project it as a part of your home décor.