Shower pan is an important part of modern bathrooms, as it helps you keep your bathroom clean and dry. Without a good shower pan, the water will spread all over the bathroom and make the surface slippery. If you are looking for a shower pan for your bathroom, you need to hire the services of an expert, as you can make it on your own using various DIY methods. In this article, you will come to know about different methods to build a custom shower pan.
Waterproof shower pan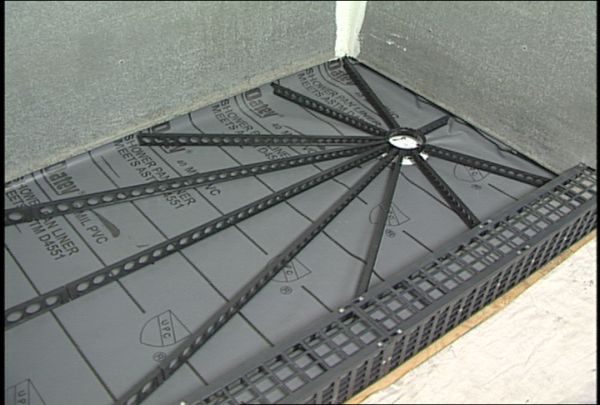 Mud set bases are not in trend these days as they have been replaced by waterproof shower pans. These are also called as ready to use tile bases, as they are easy to install and clean as well. These tiles are made of expanded polystyrene, which makes it light and can be accommodate to a specific drain location. This can also reduce the cost of remolding as they can be converted in any shape.
Acrylic based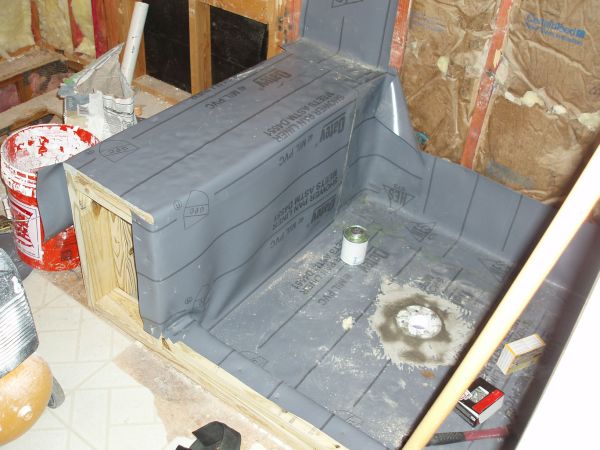 These days acrylic based pans are very popular. Say bye to old and boring shapes as you can change shapes according to your choice. This type of shower pan is quite enough to add a trendy and classy look to your bathroom. This stylish bath pan or shower pan can enhance the beauty of your bathroom and house as well.
Multiple drain locations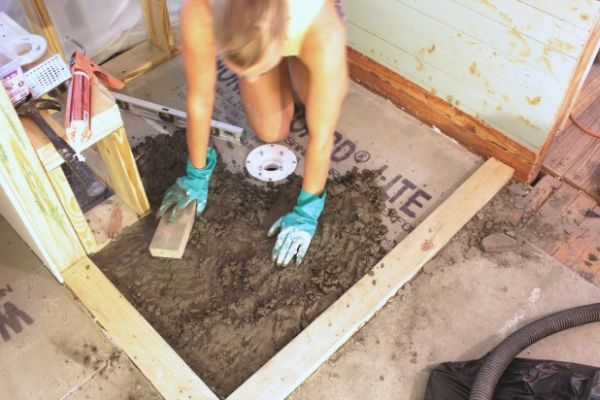 You can add different drain locations to keep the shower floor clean and dry. With this method you can use every inch and corner of your bathroom. You can adjust drain according to your choice and comfort.
Different shapes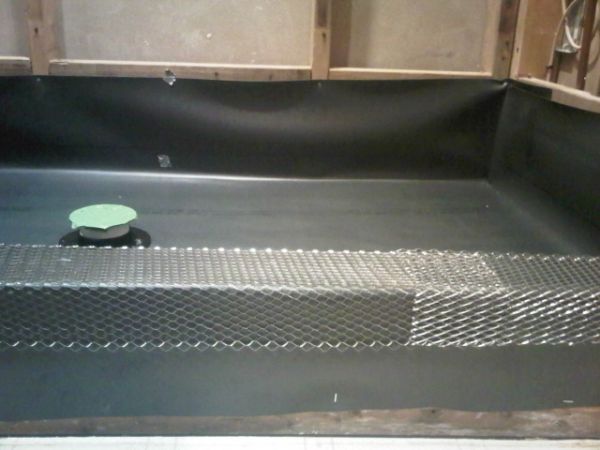 Now you can give different attractive shapes to shower pan. This will add a unique and a different look to your bathroom. You can also go for shower pan plus bathtub as you can slide its corners and can convert it into bathtub.
Steps to build custom shower pan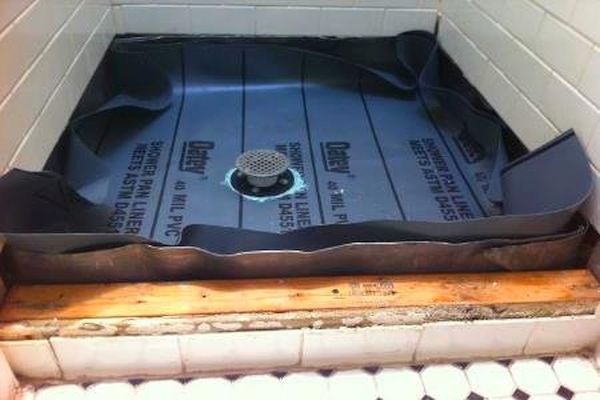 You can build attractive shower pans and following steps will help you to do it in a right way.
Planning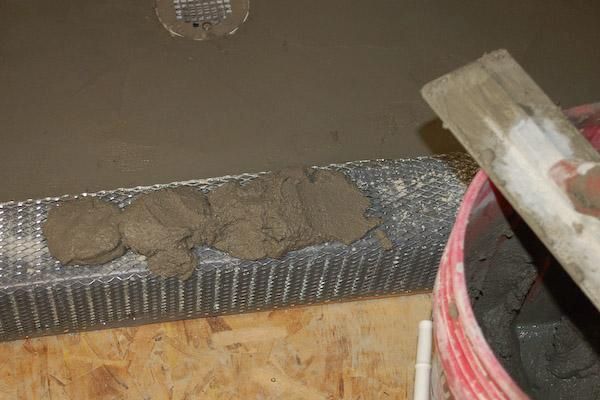 Planning is vital before starting any work. Right from the initial conception to the final appliance installation stage, you should plan everything – be it material or the budget that you will require for this. You also need to consider the material that will go with the floor type. Keeping budget in mind will help you to save money and get your construction in time as well.
Design and layout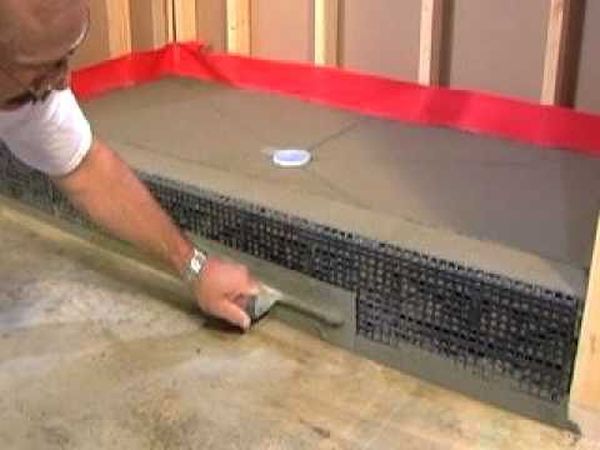 Design and layout of the shower pan is another step and the thing that you should consider. Small squares are out of trend these days, as now you can get attractive shapes, such as round, spherical and many other shapes, and sizes. You can choose it on your own or can go for an expert advice as they can help you to plan better. You can go for traditional shower pans and can go for trendy shower pans, as they will add an attractive look to your bathroom.
Drainage system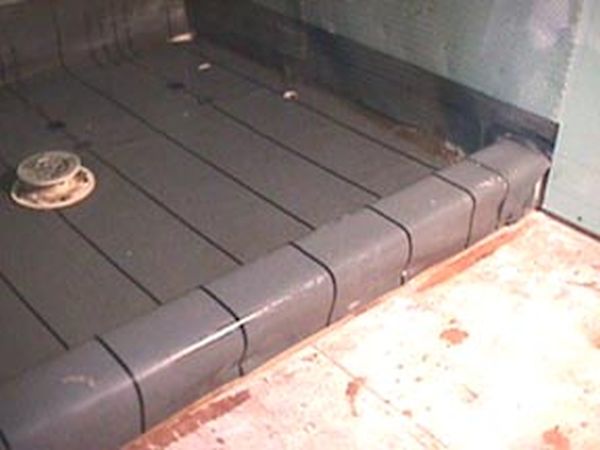 Proper drainage system is very important, as you cannot keep your bathroom wet and dirty. Before planning for the drainage, you have to consider the water system. You can go for multiple drain rather than single drain.
Plumbing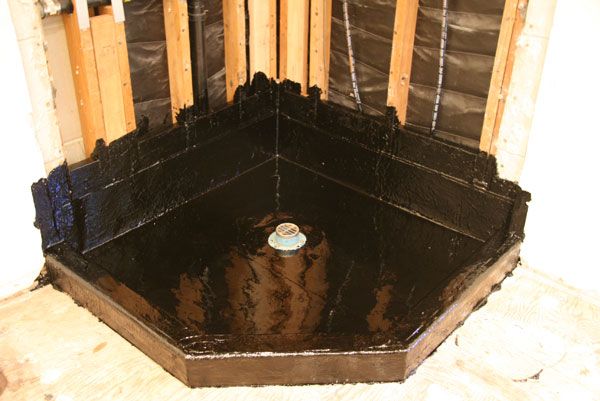 It is not possible to get the benefits of shower without proper plumbing. You can choose different styles of pipes, taps, and other things. You should buy shower accessories while keeping the décor and design of shower pan in mind. It is better to call a plumber for proper fittings and plumbing.

Alternate recommendation of a DIY route for a custom shower pan
Although building a shower pan yourself can be a little cumbersome, than buying a fiberglass pan from a store. But the result of making a shower pan is worth the effort. You can do it yourself with a bit of skills.
Mortar shower pan versus fiberglass pan
A fiberglass unit that you may buy for your bathroom will never match the sophistication of a handmade shower pan with mortar and tiles of your choice. When you build your own shower pan, you can choose to fix tiles that go with the wall tiles.
Another advantage of a mortar and tile shower pan is that you can give it a shape of your liking. If the size and shape of the shower pan that you want in your bathroom is not available in the market, making it yourself is the only option you have.
Whether you choose to buy a fiberglass shower pan or construct it at home the expense is almost the same. There are a few important points that you need to be particular about else the pan may leak. Fixing a leaking shower pan is a tedious job, you will have to dismantle everything and open up the base to correct the fault. Creating a shower pan from mortar and tiles is actually a lot more complex than installing a fiberglass pan.
It would be easier for you if you have already worked with cement. The shower pan work, minus the tiling on it would take two complete days of yours. A skilled person may even finish it in one day.
What all do you require?
You need CPE membrane about a foot longer and wider than your shower base. Roofing nails, hot dipped and 1 ¼ inch in size. Galvanized expanded metal lath also about a foot more in width, for the floor area. A heavy-duty roll of fiberglass tape.
Material in 2×4 size to make the curbs, and for the curved curbs you will need 12 inch hardboard siding scaled down to 3 ½ inch. For buying the ceramic floor mix you will need to calculate the area of the shower pan, you would require 80 lb of the mix for approximately 5 sq ft area of the floor.
Take a proper drawing of the shower to a nearby store where you will get the material required for building the shower area. Take help from the store in collecting the material and check with them whether the material you are buying is appropriate or not.
Laying the shower floor
Initially a mortar floor is laid, which is known as the sloped fill. The sub floor is slopped towards the mortar shower bed drain. The chlorinated polyethylene membrane (CPE) that you got from the store in laid now. This forms the second layer known as the pan.
This layer forms the waterproof layer and is given the shape of a pan. Above the pan layer expanded galvanized metal lath is laid. A layer of mortar is again laid on top of the metal lath, giving it a similar slope as the sloped fill layer. The shower curbs are constructed now.
They are not just the part of the design, they stop the water from flowing on to the bathroom floor. Wooden laths are used to make a mould for the shower curbs. These are removed once the mortar has solidified completely. The process of tiling can only begin once the mortar has hardened properly.
To sum up
Shower pan can add an attractive look to your bathroom and can make your bathing a luxurious experience. The hard work that you put in collecting the material and then carefully constructing the shower pan gradually will be a rewarding effort. Every time you hum in the shower, and notice the floor that you created, it will fill a sense of pride in you. To build it on your own, you can follow different steps and methods.