Every eco-conscious person is well aware of benefits of solar panels, still people do not want to install solar panels in their home and change their lifestyle. Two of the main reasons may be that they are either afraid of the initial costs of the solar installation or they have become habituated of the traditional energy supply.
Currently we burn coal or build expensive hydropower plants to generate electricity that not just deplete natural, non-renewable resources but also cause environmental pollution. While on the other hand, solar power is clean and renewable that we can produce independently at homes. Here we have listed some of the benefits of installing solar panels in our homes.
Solar panels reduce energy bills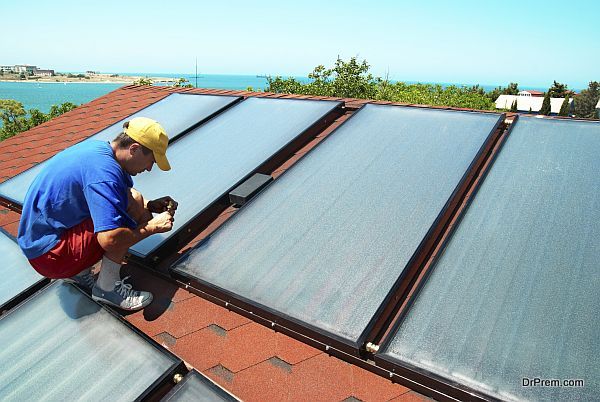 Energy bills eat up a chunk of your monthly earnings. If you install sufficient numbers of solar panels at home, then you will not have to depend on the traditional sources of energy. As a result, your monthly energy bills will also reduce. Once you install the solar panels, they do not need regular maintenance, so there is virtually no repair cost involved. Solar panels give you freedom that traditional energy grids can never offer. You can produce exactly the amount of energy that you need at your home. If you have more energy than your requirement, you can also supply it to your neighbors.
Increase the value of your property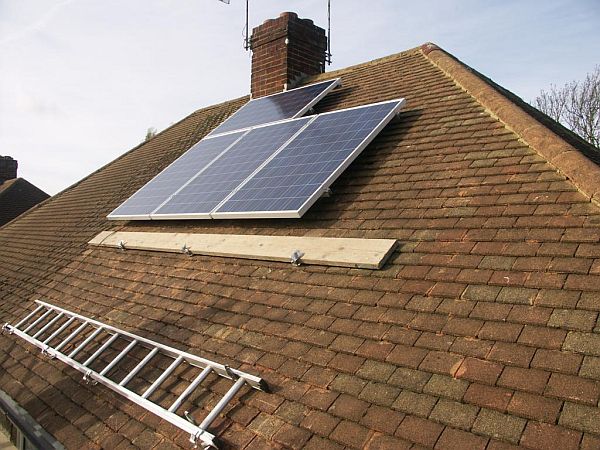 Any positive changes that you make in your home can enhance its market value. Installing solar panels is definitely positive change that increases the worth of the home. It will make your home more energy efficient and eco-friendly. As buyers are becoming aware of causes of environmental pollution and trying to reduce their carbon footprint, they will obviously prefer properties with installed and active solar panels.
According to a study done by National Bureau of Economic Research, you can enhance the value of your home by 3-4% by installing solar panels. Therefore, if you are planning to sell your home in near future, you can get a good price for your property.
You are helping society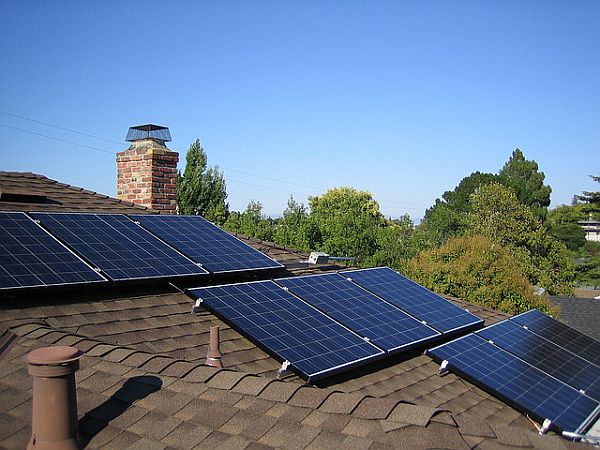 If you choose to go for solar energy, you will be supporting the social cause of new job creation. Production of solar panels and thus solar energy creates new jobs for millions of fellow citizens. The scope is wide, if you and many others like you start opting for solar energy, then the demand will rise and the scope of jobs will widen.
Less pollution means lesser carbon footprints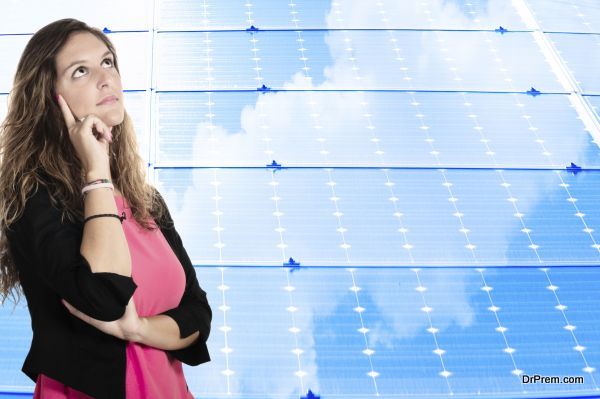 By using solar panels at home, you can reduce your carbon footprint. Solar energy is clean and safe and one can produce it at homes as well as commercial spaces. Solar energy reduces your traditional energy consumption and thus, eliminates your negative impact on environment.
For producing solar energy, you need not to burn carbon. As a result, no green house gasses come into being. Your surroundings will stay clean. Now low cost solar panels are also available in the market. Make sure to get quotes from several sellers and compare prices before buying.
Sustainability and easy availability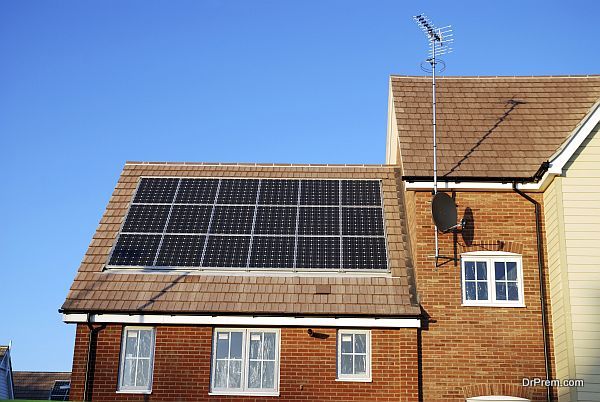 The day is not too far when coals and petroleum will become scarce and unavailable, and we will have to rely on renewable sources of energy completely. Since there is no shortage of sunlight in most areas and you get it free of cost, solar power is a constant source of energy. Last but not the least; solar energy does not harm the environment as much as other non-renewable sources of energy.
There are several advantages of installing solar panels, as it reduces energy bills, keeps the environment clean and increases the value of your property.