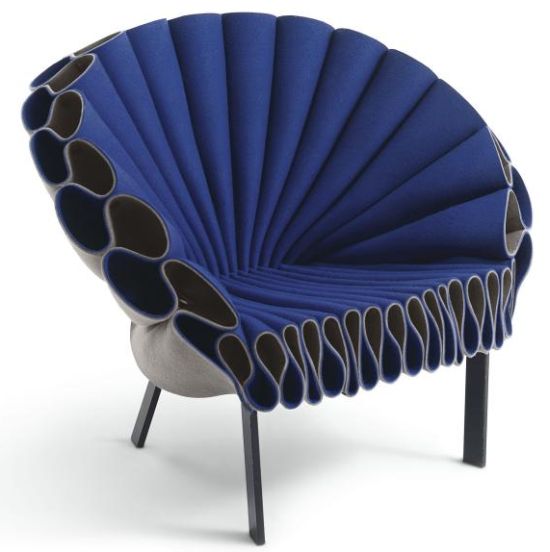 This glamorous chair takes its inspiration from the shape and color of feathers of a peacock. Recently presented at the furniture fair in Milan 09, the Peacock Chair is designed by Dror Benshetrit for the Italian Company called Cappellini. Its bold colors and beautiful folds make it playful, yet very elegant.

Pure design sans complexity: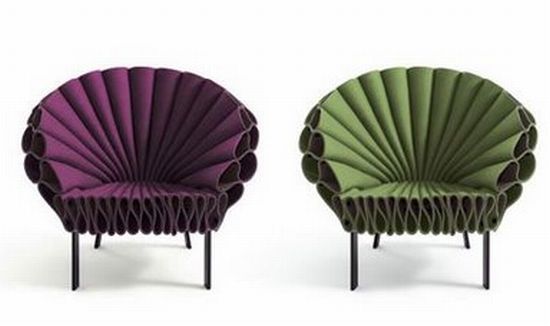 No weaving, stitching or upholstery makes this chair exceptional. It has a very simple design, made out of three sheets of felt and nominal metal frame. The chair is extremely comfortable as the folds are firmly fitted into the structure. Well, I feel mesmerized by this stunning piece of furniture.
Via: Contemporist