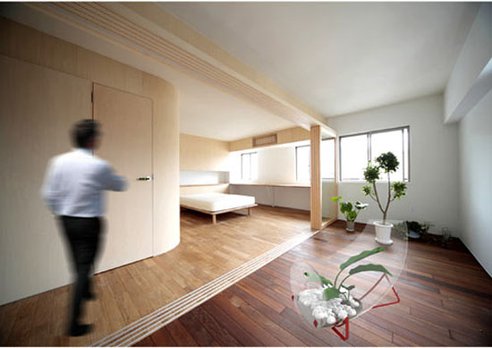 Designer/Manufacturer
Fiore Arcangelo
Overview
With an idea of throwing in more greens in your living space, Italian designer Fiore Arcangelo has created this exceptionally brilliant terrarium, which has been named as ECOO. Terrariums are basically little ecosystems that grow in transparent containers, which possess high visual appeal.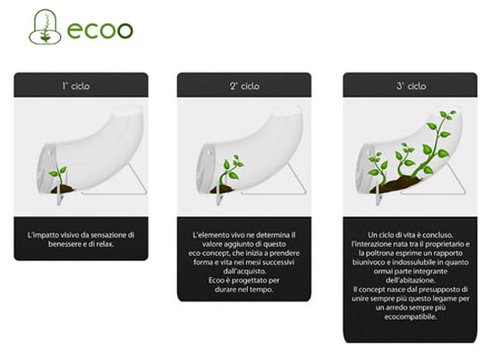 What's unique
Designer Fiore Arcangelo has added an unusual and creative twist to the terrariums. He has created a multi-functional terrarium, which is large enough to be seated on.
High Points
ECOO has been made from clear polycarbonate and twisted like an amorphous cornucopia. This offers you a glimpse within allowing you to watch plants grow.
According to the designer, ECOO is absolutely adaptable to every surrounding. It is made possible with its elegant and sparkling form. It features a medium-large seating along with a red steel frame.
Moreover, this terrarium goes best with hardy plants. The plants are grown in the lower section of the seat whilst the air and water can reach the plant through open upper part of the chair.